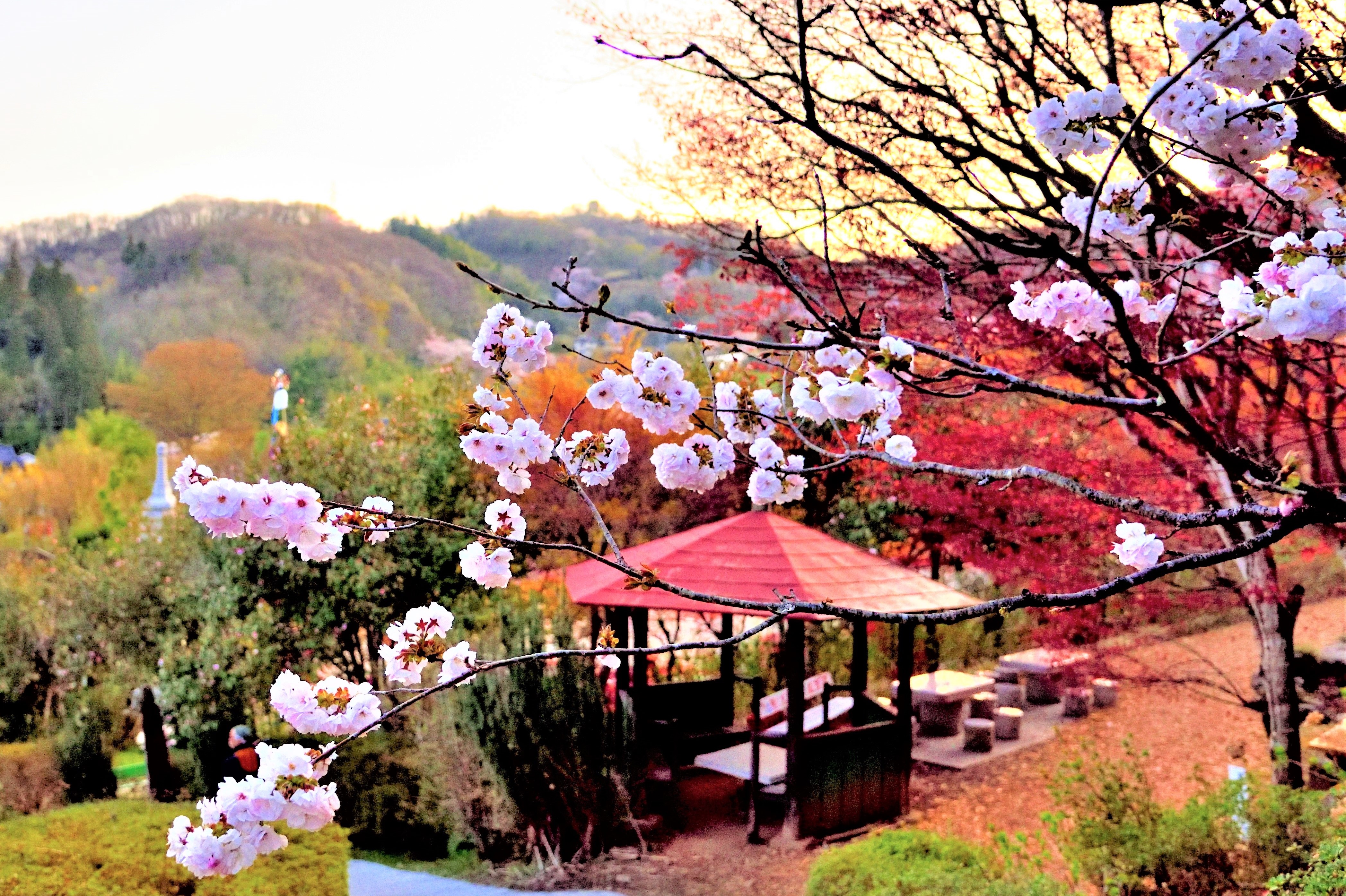 **Hanamiyama Park** where photographer, Shotaro Akiyama kept going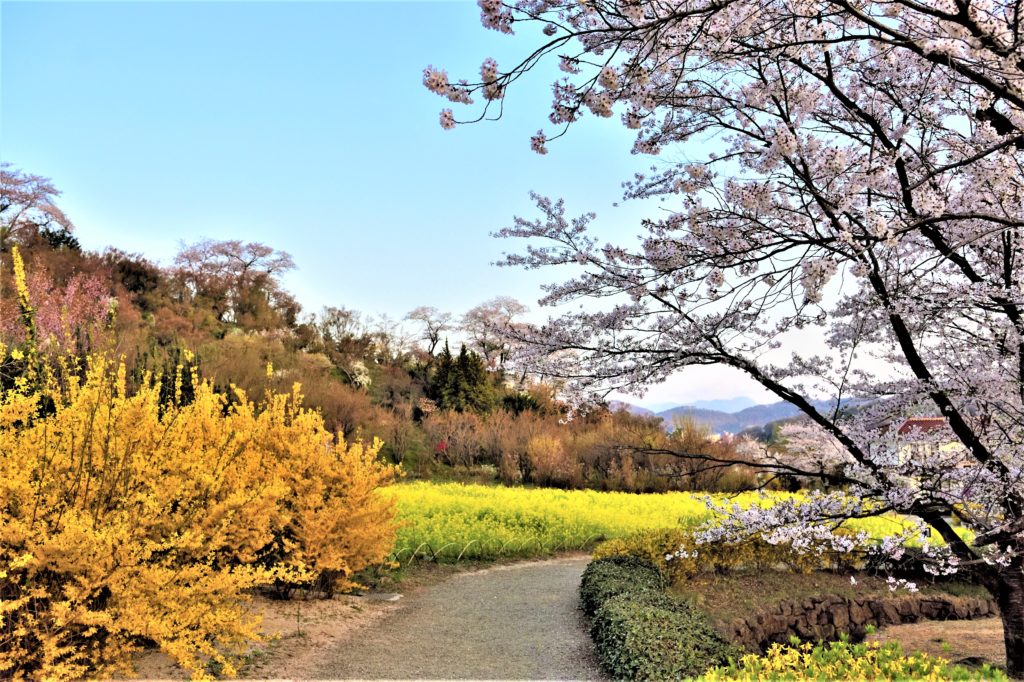 Hanamiyama Park was opened to the public in 1959 to give the local community the opportunity to see the mountain's beautiful array of flowers. Originally started by local farmers who planted ornamental plants and flowering trees on the hillsides around their land.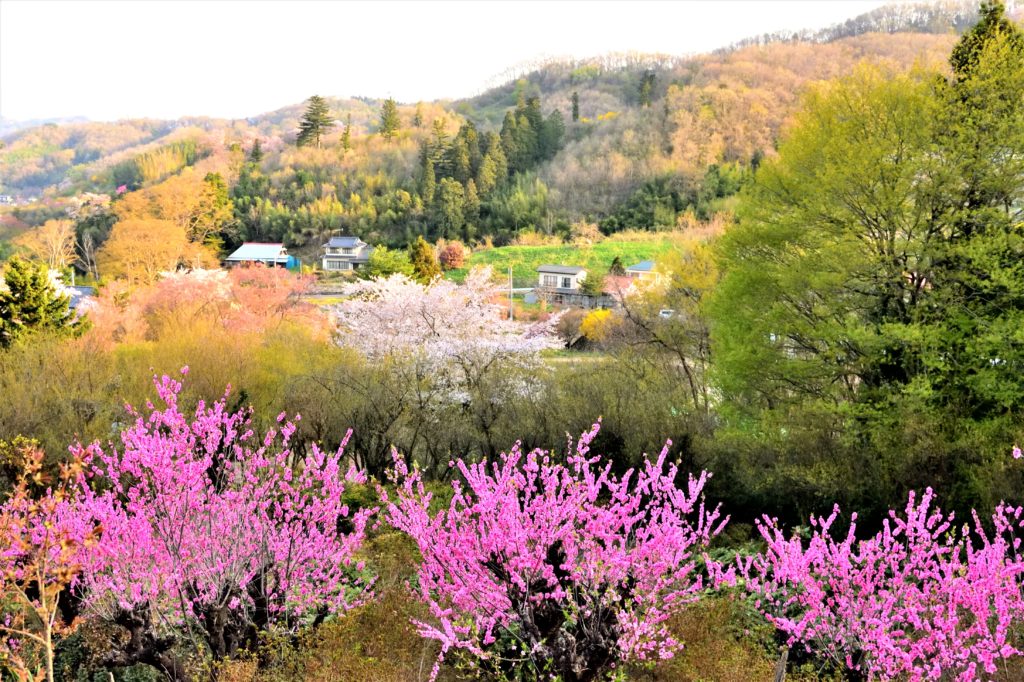 "There is fairlyland in Fukushima". It is a word that Ryotaro Akiyama, a leading Japanese photographer, admired Hanamiyama Park.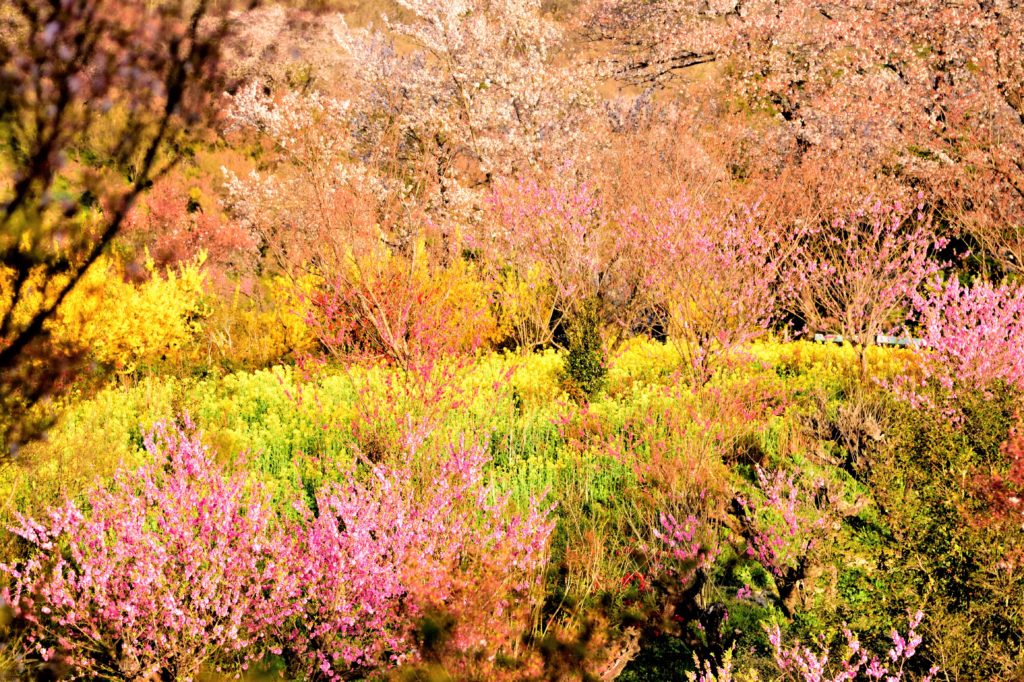 "There is fairlyland in Fukushima". It is a word that Ryotaro Akiyama, a leading Japanese photographer, admired Hanamiyama Park.
Mr. Shotaro Akiyama, who visited Hanamiyama Park for the first time in the spring of 1979, has been visiting for almost 20 years every year.
Early in the morning when the sun rises, I aimed at Hanamiyama Park by taxi from a hotel near Fukushima Station. Coincidentally, the taxi driver knew Mr. Akiyama well. On the way, he talked about how Mr. Akiyama loved Hanamiyama and how the locals were proud of Hanamiyama.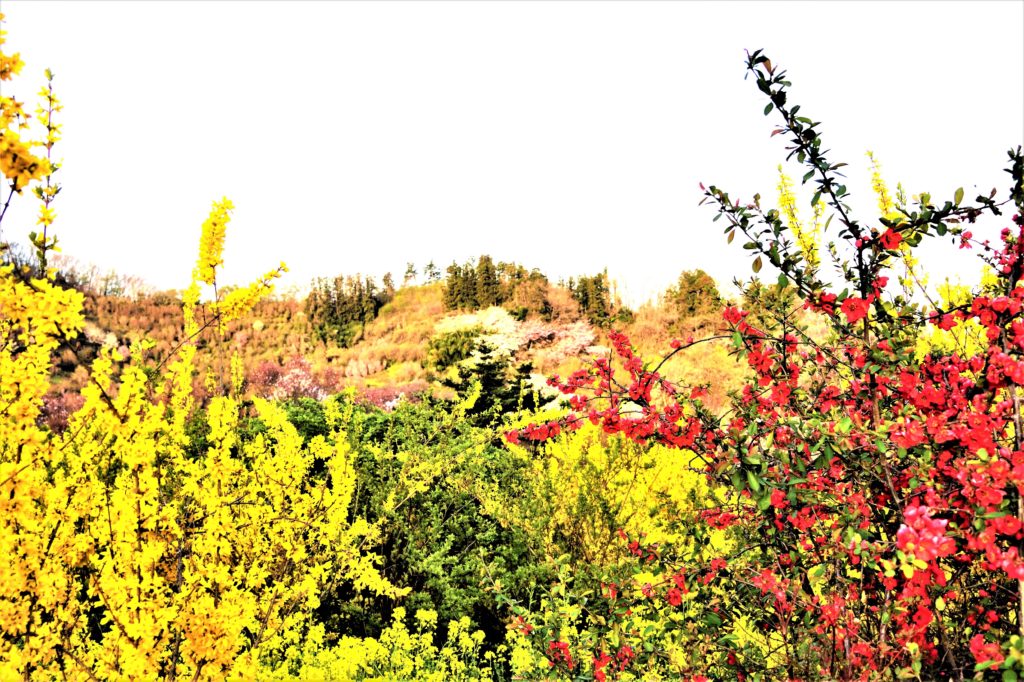 Mr. Akiyama visited Hanamiyama for photography until the late life of his life.
Former owner, Ichiro Abe, said, "Flowers have the power to impress and calm people's hearts. Now it is an age where there are so many problems that it is difficult to feel happy. I want people who are seeking healing in the world to go around Mt Hanami and feel peace. "
Mr. Akiyama is said to be sympathetic with that feeling.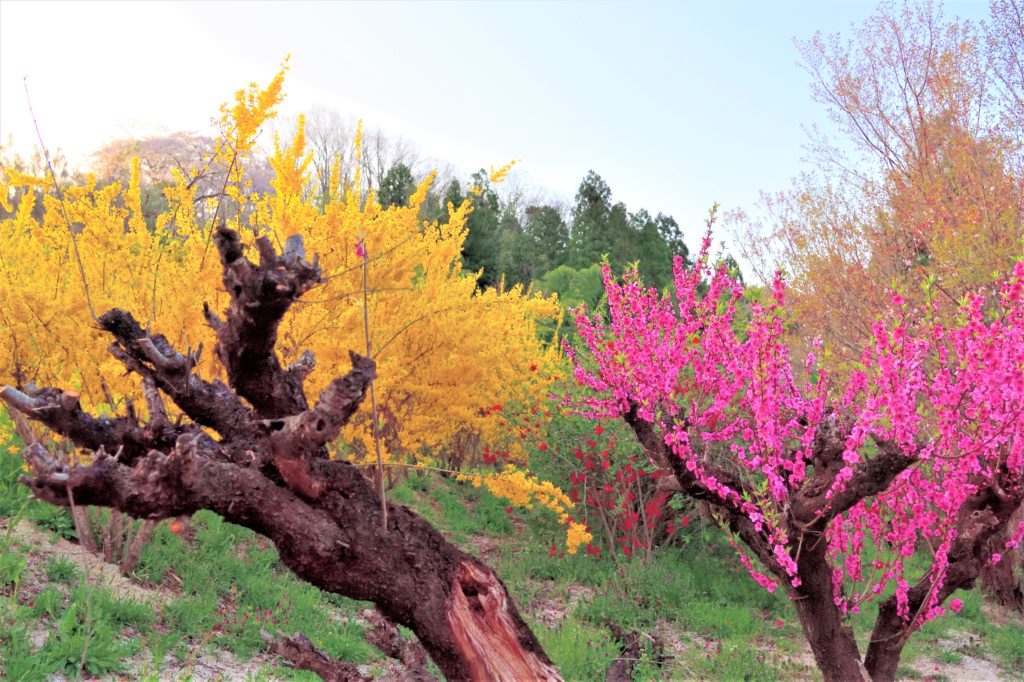 Flower scenery **Hamimiyama Park** which changes with the season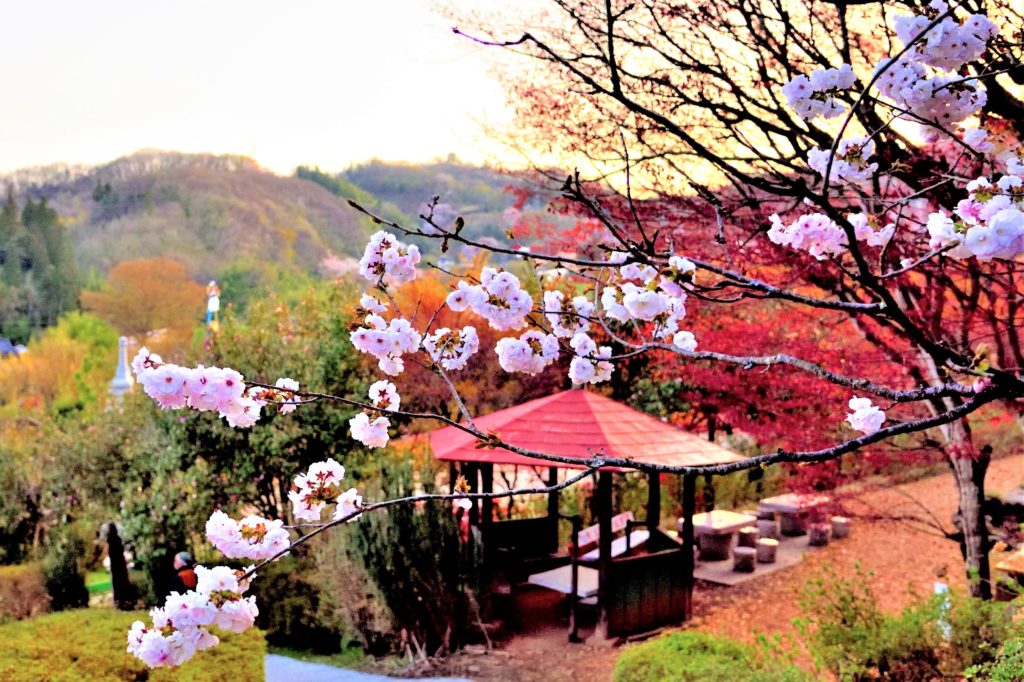 Hanamiyama Park is a privately owned park for those who produce flowers and trees, and is not a park created by the administration, but a flower garden for flower farmers who are opening and opening for free.
We visited Hanamiyama in early April.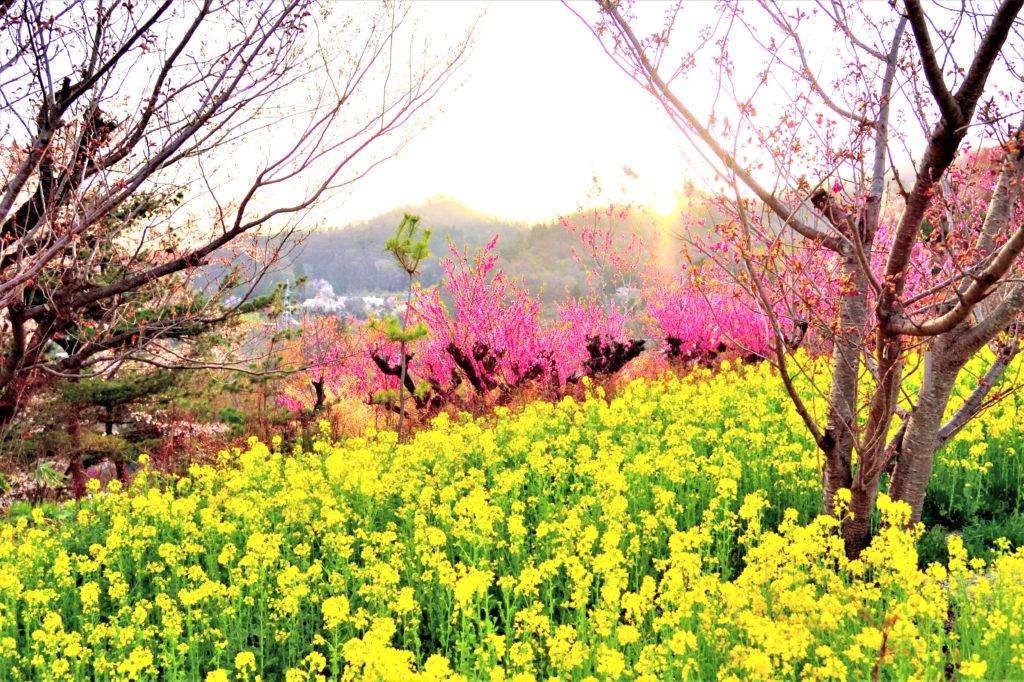 It is a hundred flower rebellion that about 70 kinds of flowers including cherry blossoms and peaches are in full bloom.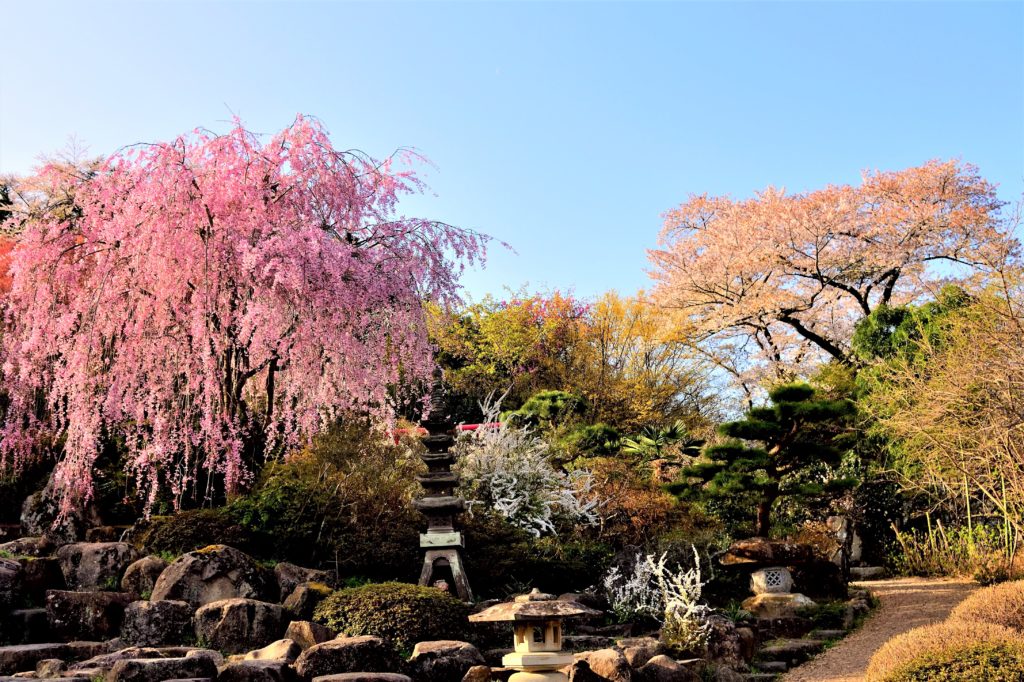 My heart is exhilarating, showing bright colors in contrast with rape blossoms and Cherry Plum, which are in full bloom, with higashikura, Hanamomo and Magnolia denudata.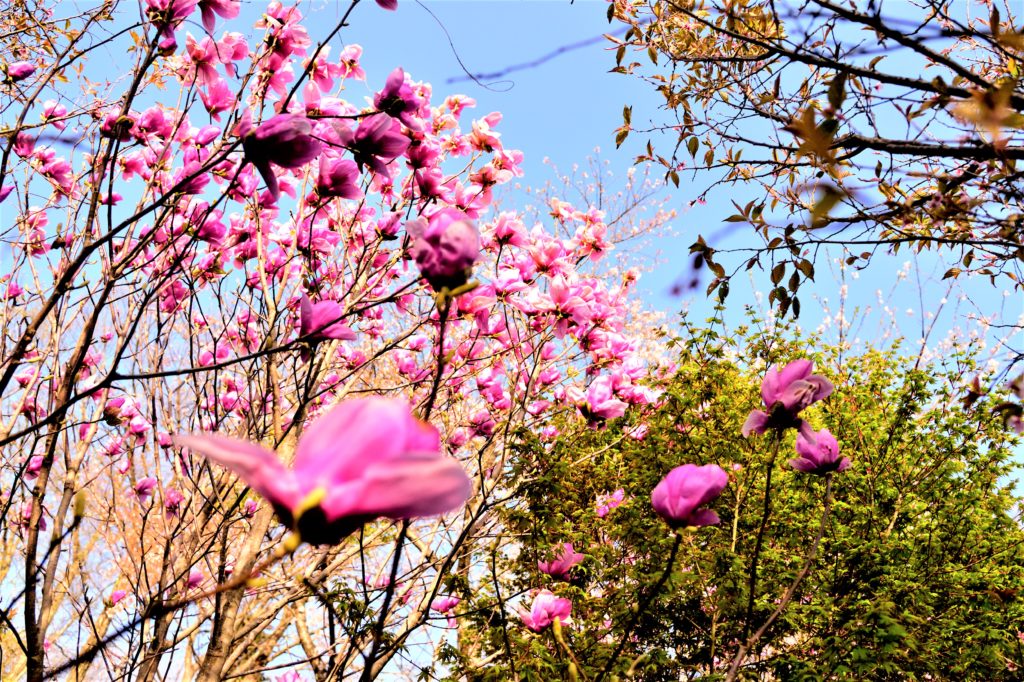 It is set as 30 minutes, 45 minutes and 60 minutes course, and you can take a walk freely according to your strength, time, and taste.
The path to the top is a succession of bright flower colors, and the color scene changes dramatically due to the time-varying light.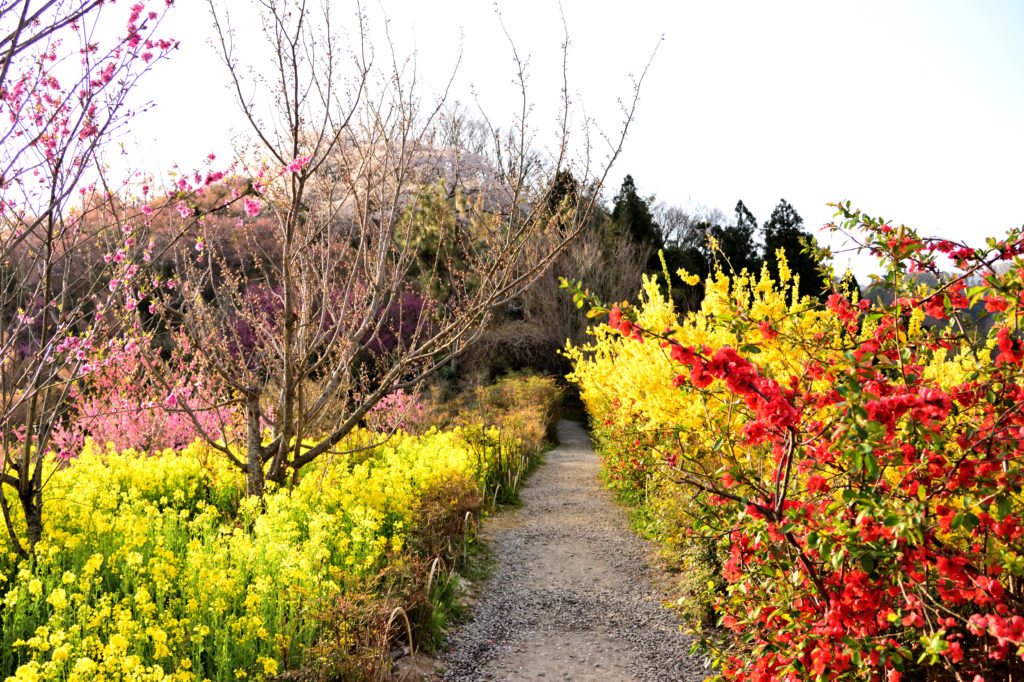 When you get to the top, you can see the snow-covered Azuma mountain range and the cityscape of Fukushima surrounded by flowers, and you will be healed by the clear air in the mountation.
The road is wrapped in many colors of flowers, and the flowers pour from above. As the seasons change and you walk around Hanamiyama, the road will be colored one after another with the colors of the seasonal flowers.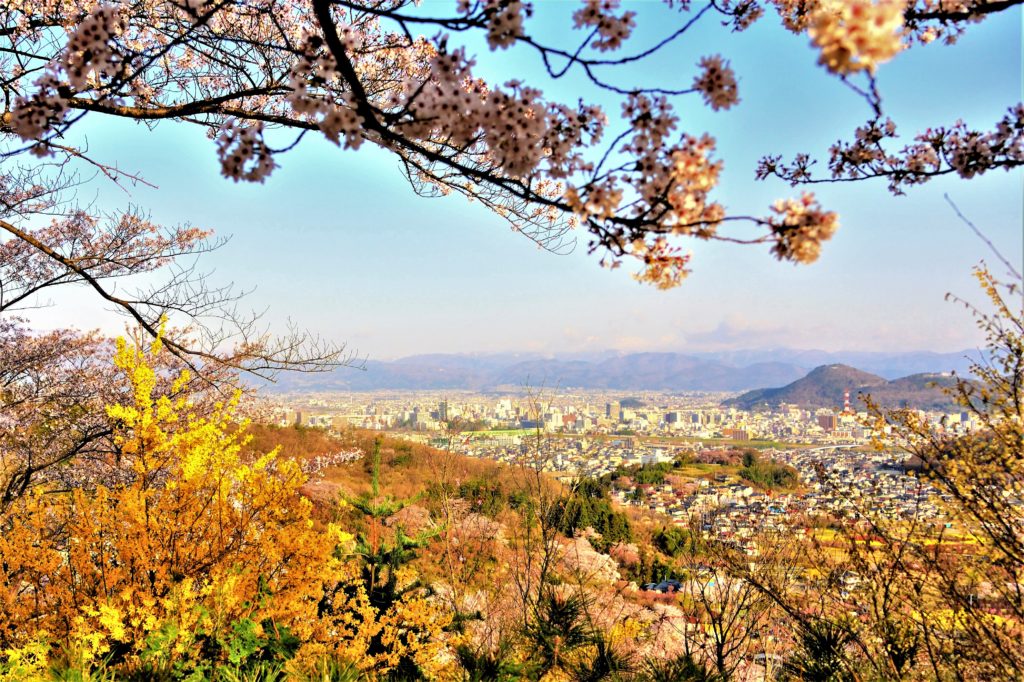 A heart that loves flowers that have been taken over for a long time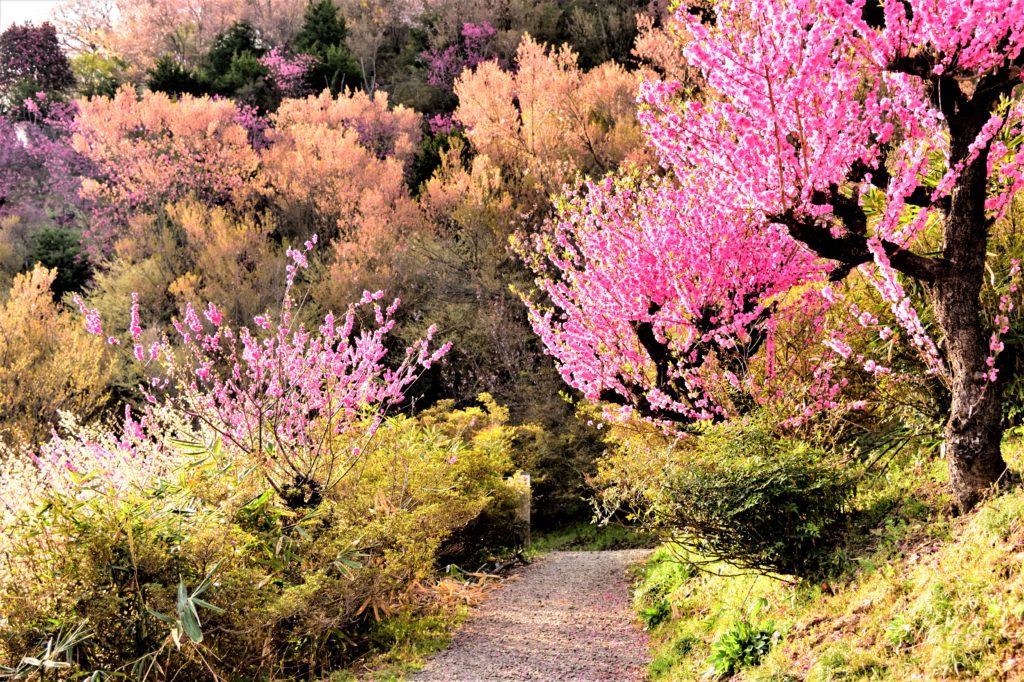 In Hanamiyama Park, the owners and their families who have succeeded from generation to generation have accumulated their dedicated ways of life and convictions.
In 1949, Mr. Isejiro began to open mountains in a mixed forest, and planted flowering trees in 1949. He named it "Hanamiyama Park" in 1959, and opened a flower field full of mountains to the general public. The predecessor owner, Ichiro Abe, has long been protecting the park for a long time and nurturing it carefully.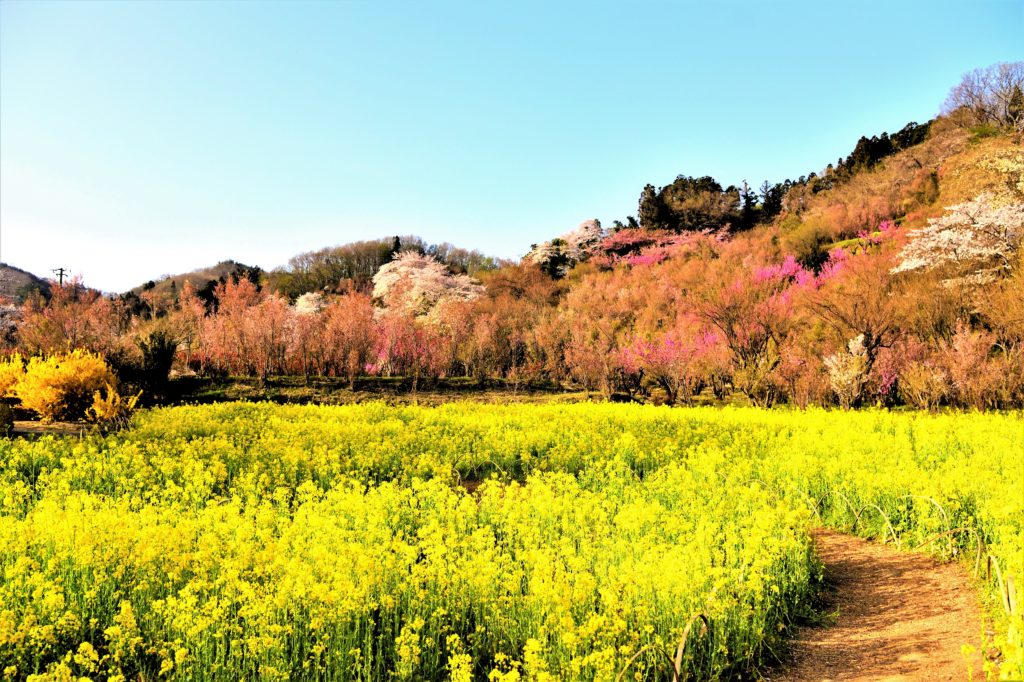 As I was walking along the path of Mount Hanami before the sunrise was over, I could see the third generation Mr. Kazuo Abe, who is taking care of flowers at the back of the mountain. It reminds me of a message issued by Mr. Kazuo three months after his predecessor died in 2013.
"My father taught me," Even in any disaster, flowers will bloom beautifully again in spring and heal people's hearts. We hope to do our best with enthusiasm so that we can convey to you the attractiveness of the flower.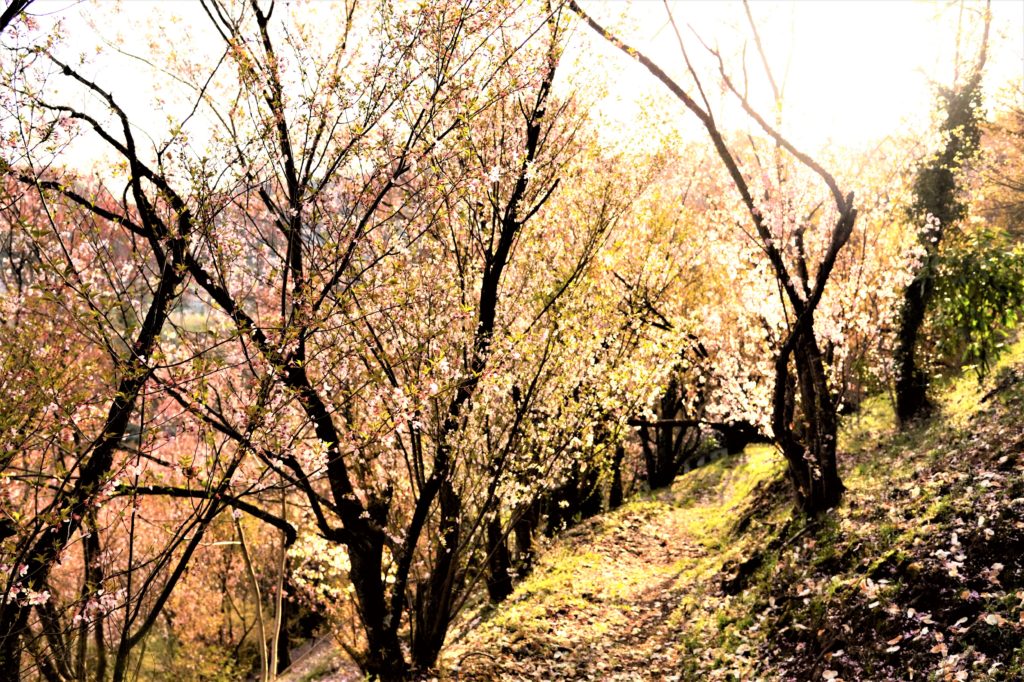 "Fairlyland" was created in Fukushima from the feelings of warm people who continued to draw on.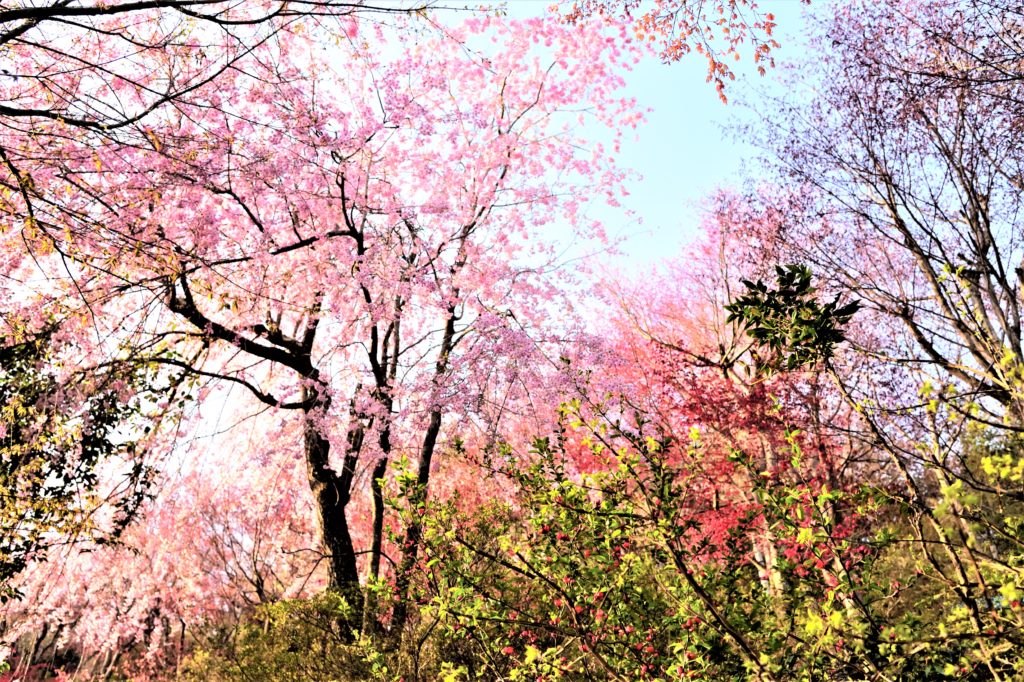 Access
During the cherry blossom season (March 30 to April 21, 2019), Shuttle buses run between Fukushima Station and Hanamiyama
The one way trip takes 15 minutes and costs 250 yen. Shuttle buses depart every 30 minutes from bus stop #6 on the east side of Fukushima Station. Alternatively, Hanamiyama can be reached from the station in about one hour on foot or in a 15 minute taxi ride (1500 yen one way).