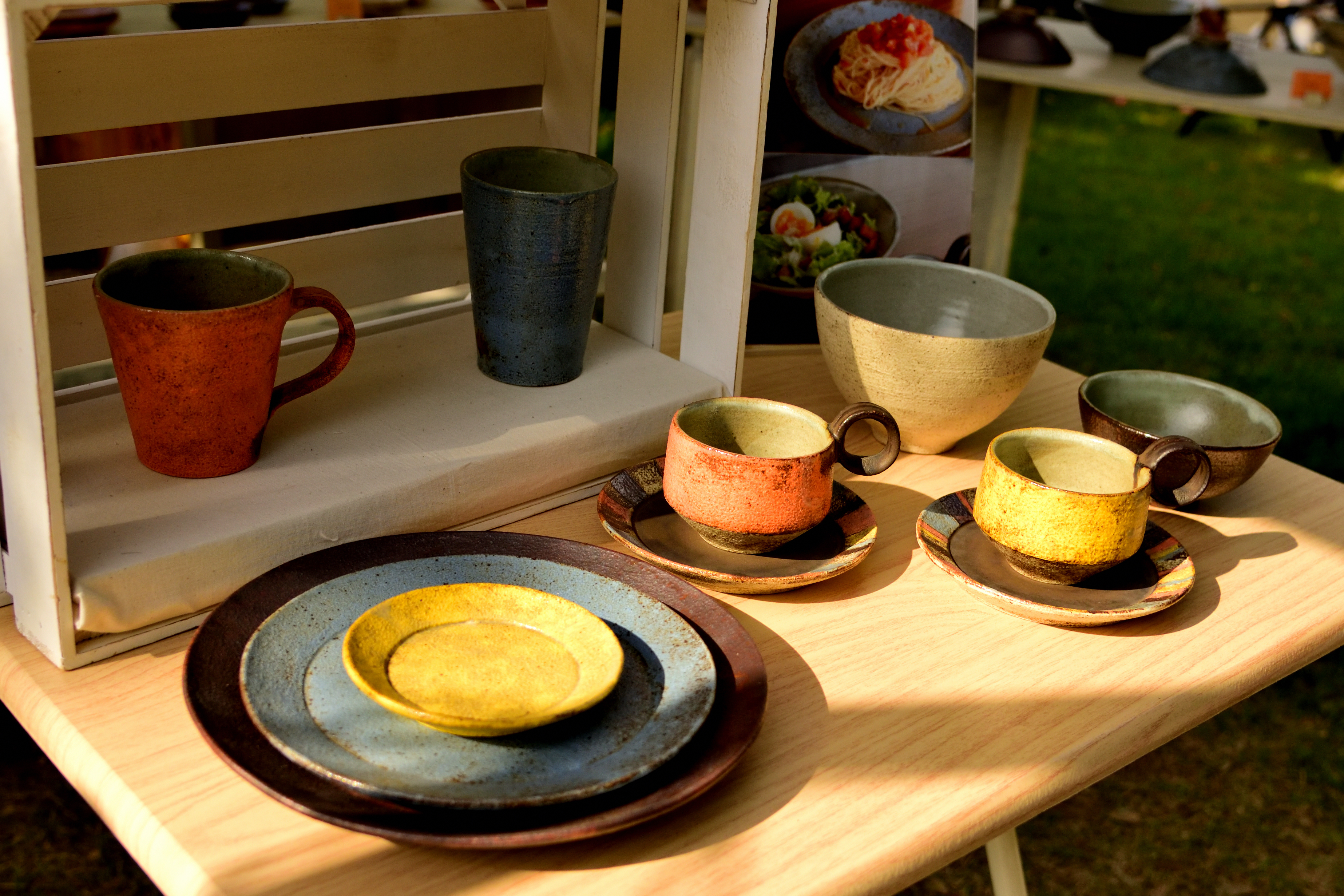 Holding Japan's first craft fair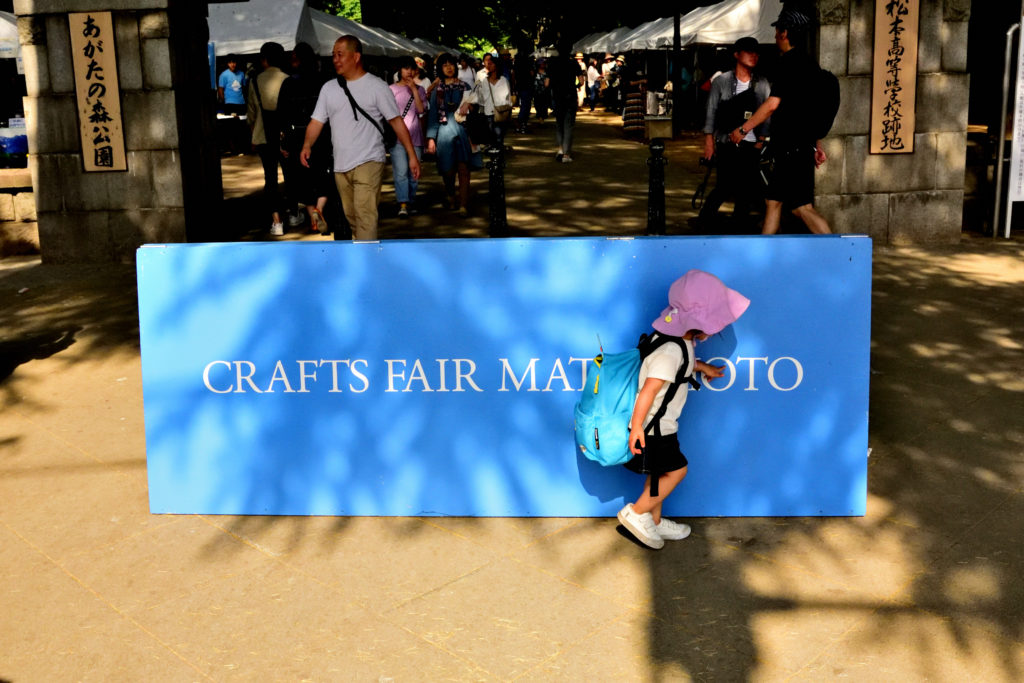 At Agata Forest Park in Matsumoto City, the **Craft Fair Matsumoto** is held each year on the last Saturday and Sunday in May, with about 280 craft artists and 50,000 craft fans from around the country. Although many high quality craft fairs have been held in various places in Japan, **Craft Fair Matsumoto** is a pioneer and a major event in Matsumoto City, which is considered to be one of the nation's leading. It began in 1985, 27 years ago.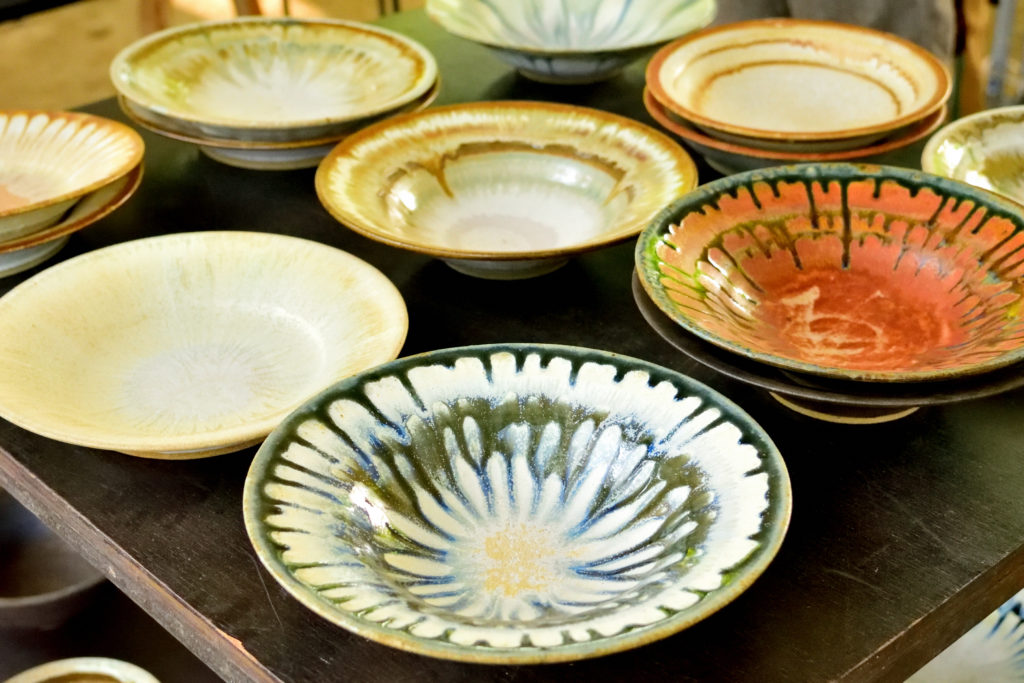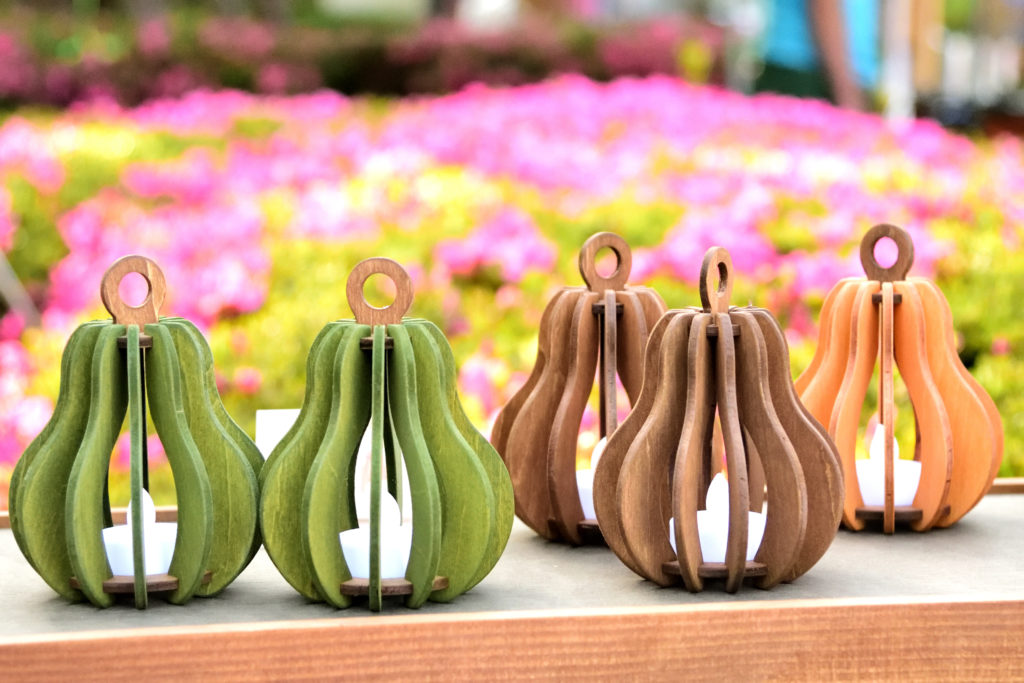 The first organizers were British and American craftsmen living in Matsumoto. They experienced an outdoor craft fair abroad. **They want to reproduce this fun and feeling of openness in Japan,** and talked to other manufacturing associates。Finally, the first craft fair in Japan at Agata Mori Park in Matsumoto City. has been held in 1985.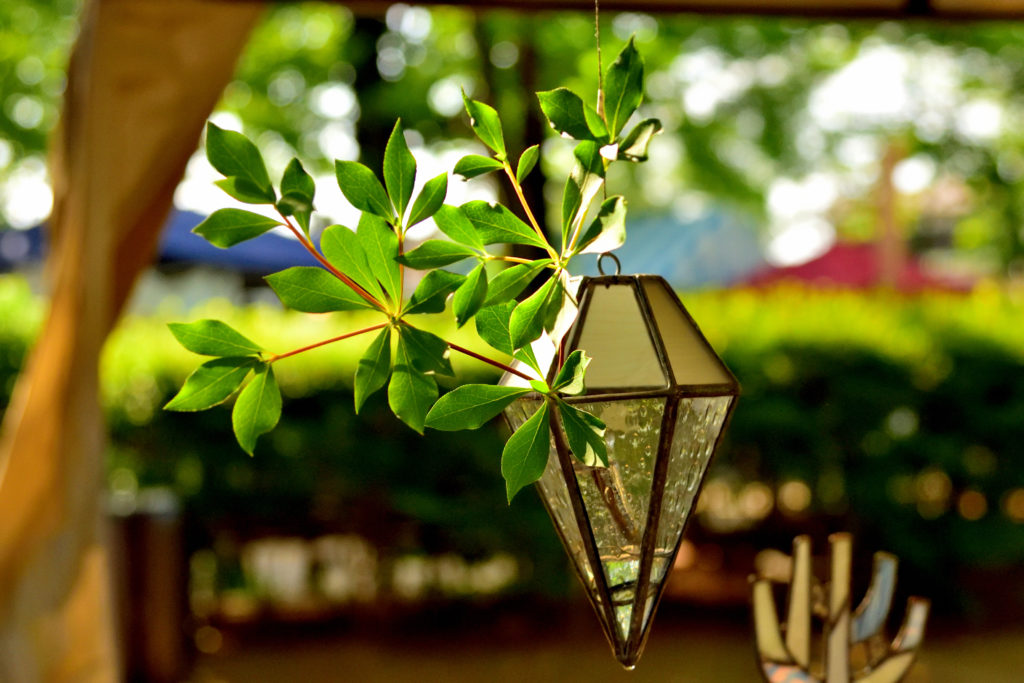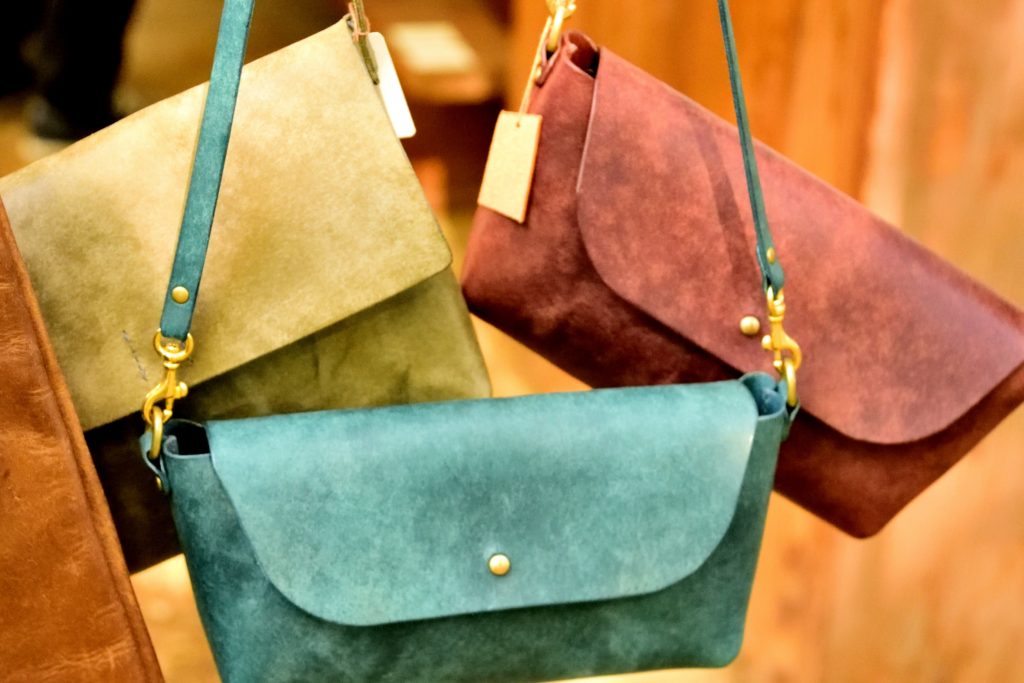 At that time it was an event **only limited people know** for the citizens, but a craft boom gradually occurred in the world, and Matsumoto Craft Fair was also introduced in the national edition of culture magazines and travel magazines, and its popularity gradually has grown to a large scale event with more than 50,000 visitors.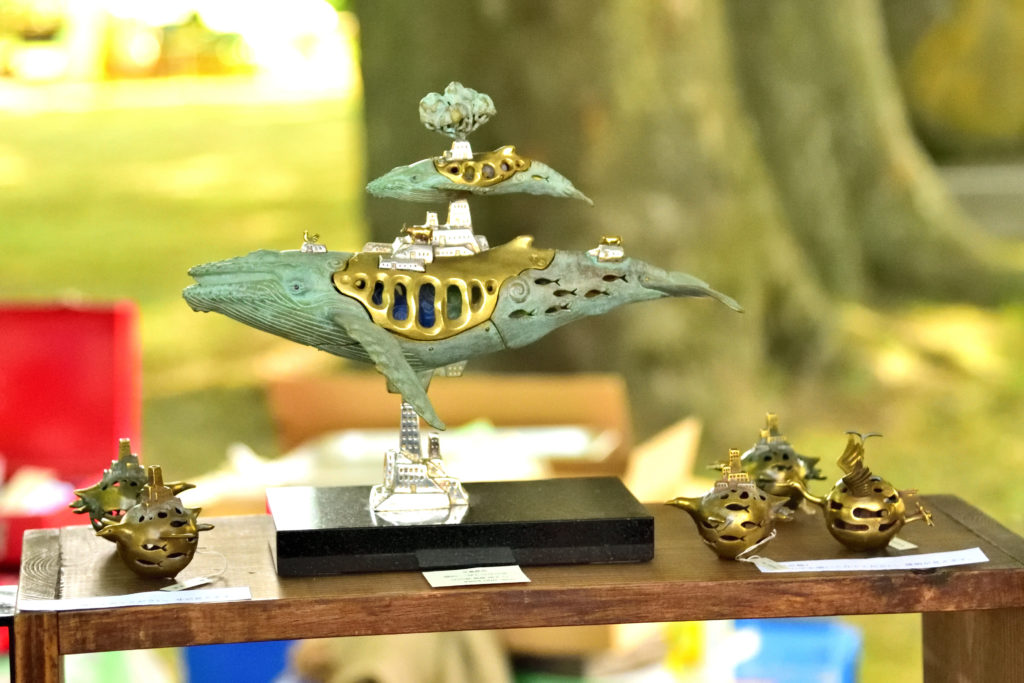 Craft fair that culture town **Matsumoto** brings up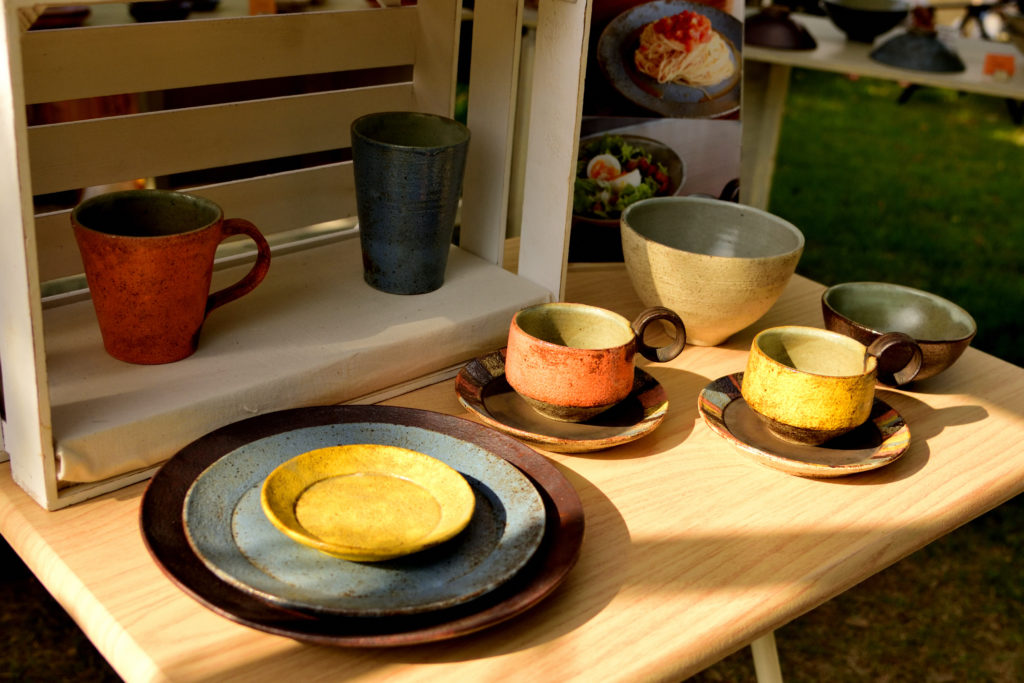 Matsumoto City, Nagano Prefecture, flourished as a castle town where many artisans were gathered from various places during the Edo period. After the war, as a stage of the folk art movement advocated by Mr. Muneyoshi Yanagi, craftsmanship such as woodworking and dyeing was actively carried out.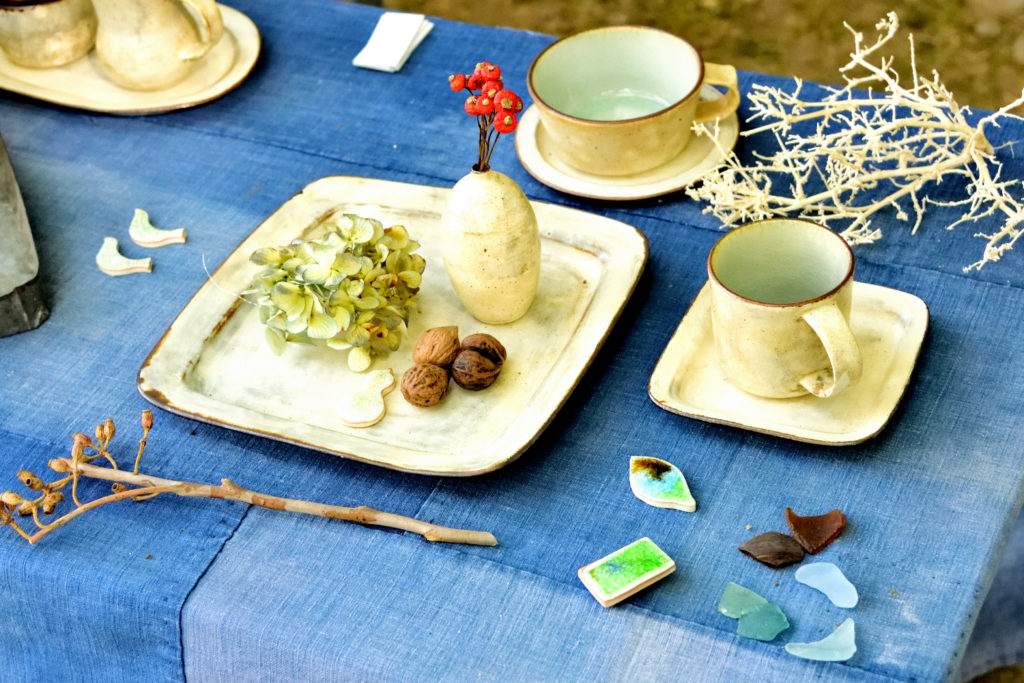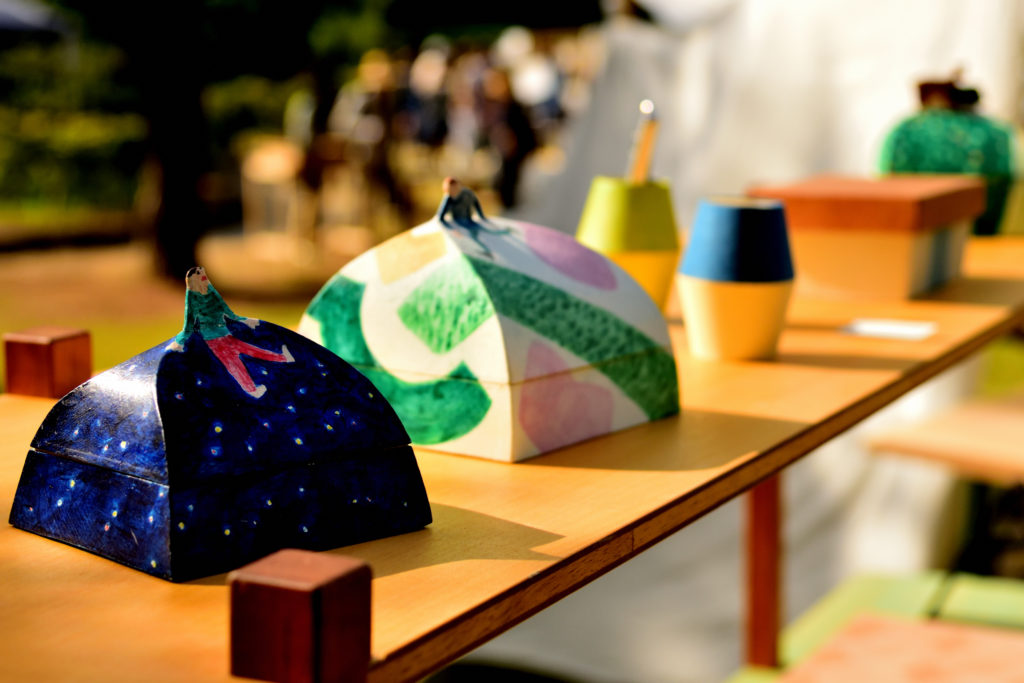 Even now, many craft artists live in this area, and there are many galleries and shops where you can meet various handicrafts. There are also many attractive cafes and unique bookstores, many cultural events related to various arts, music, classical arts, etc. You can receive many fascinating stimuli every time you visit Matsumoto.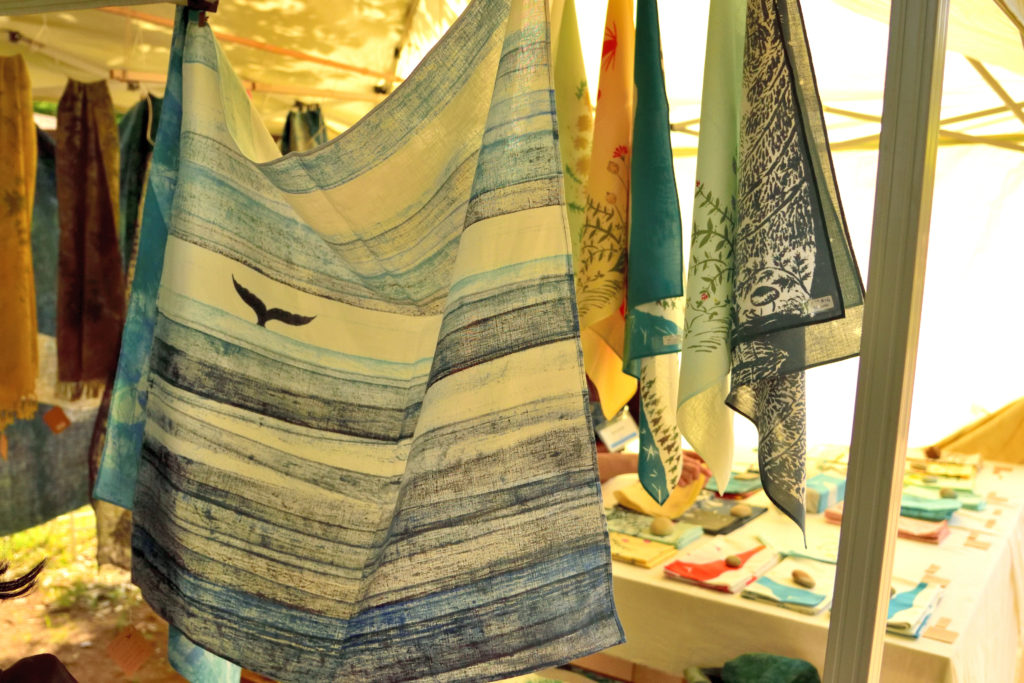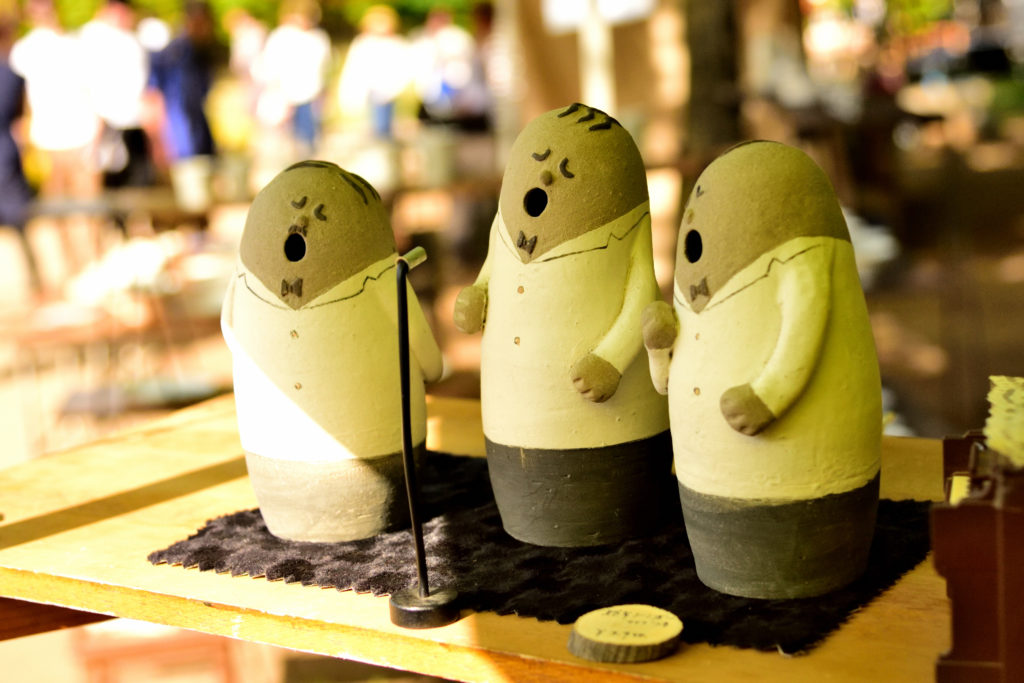 **Craft fair Matsumoto** that boasts the highest quality in Japan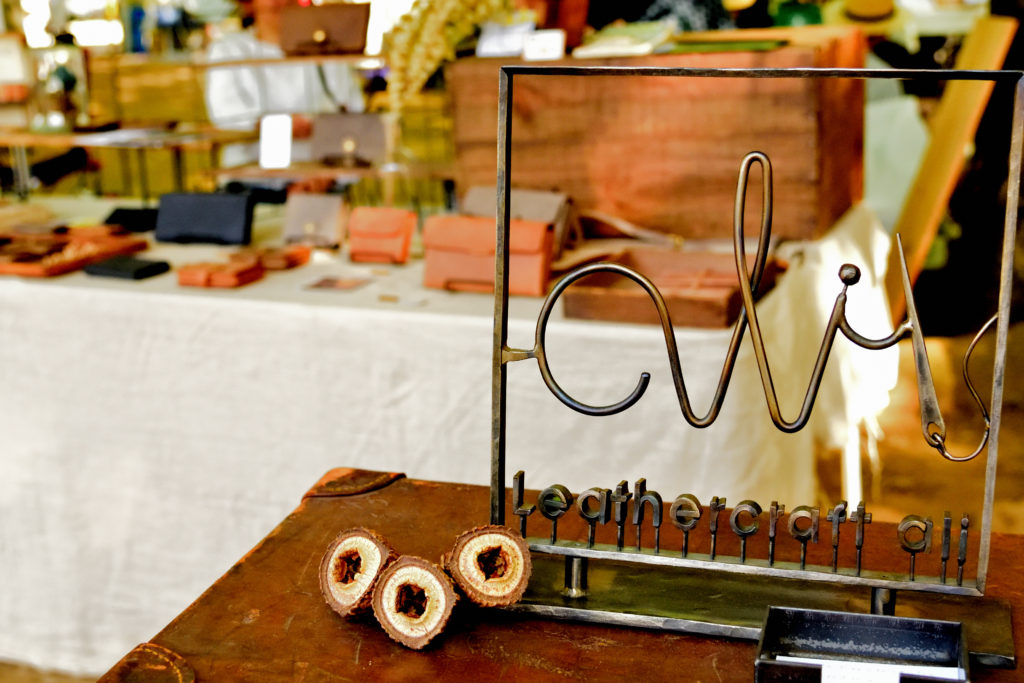 When I visited the **Agata no Mori Park** venue at Craft Fair Matsumoto, exhibitors' booths were lined up from a variety of genres such as woodworking, ceramics, textiles, glass and metal. It is also attractive that you can pick up the product and look closely, and hear directly from the artist the stories involved in the production.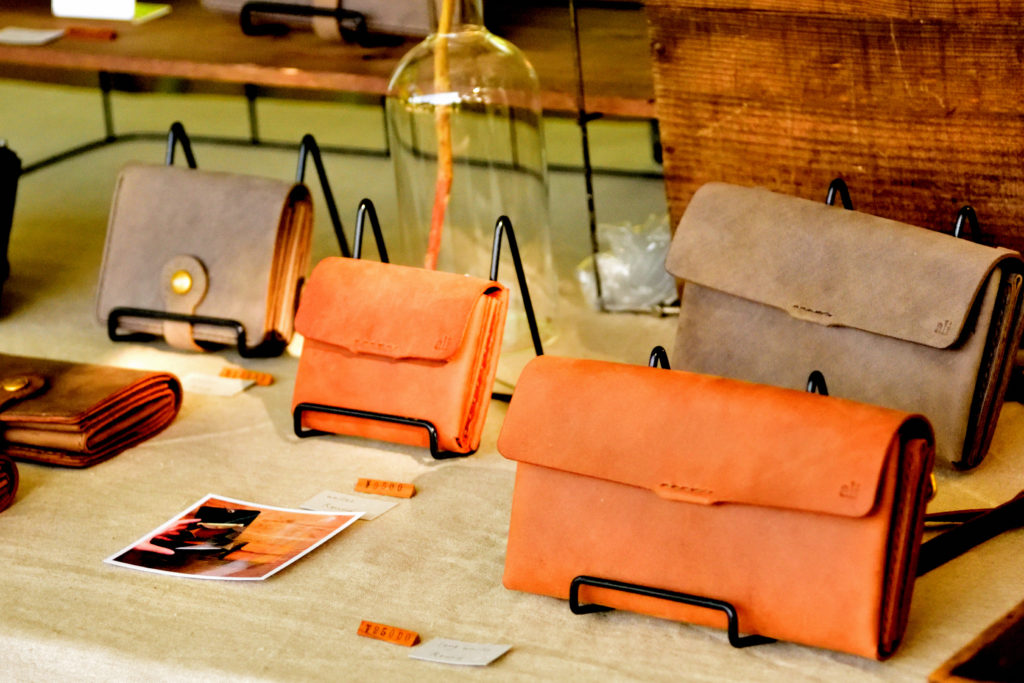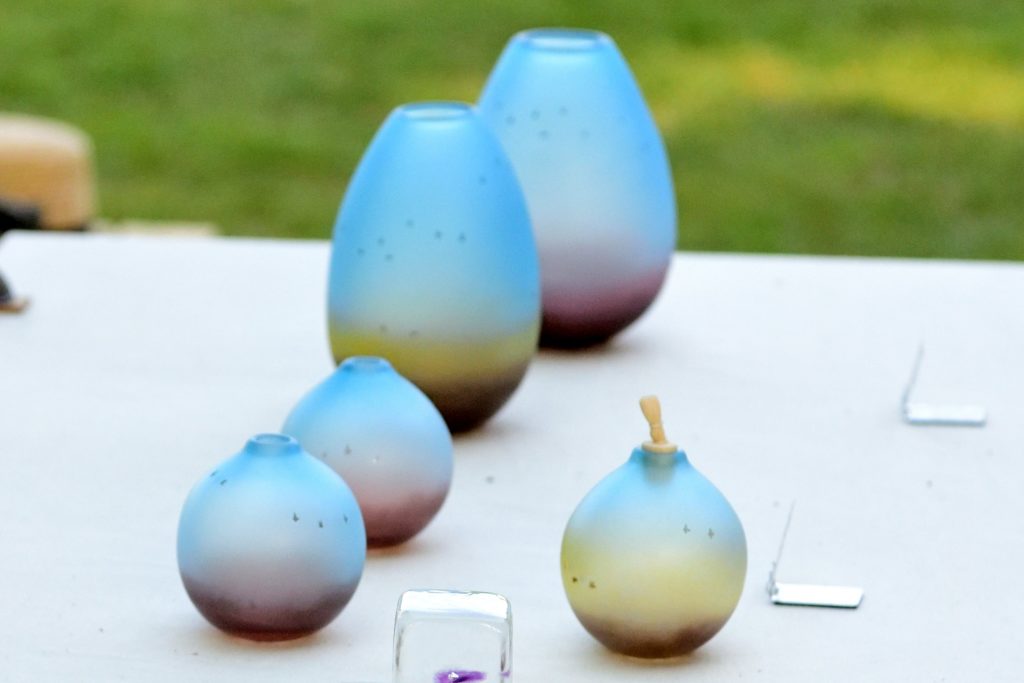 It is a very pleasant atmosphere combined with the idyllic park atmosphere. Exhibitors were selected by screening because there are too many aritists who would like to participate. Not only the craft-loving citizens but also gallery personnel from all over Japan come to explore and buy new products, so high-quality, unique works gather together.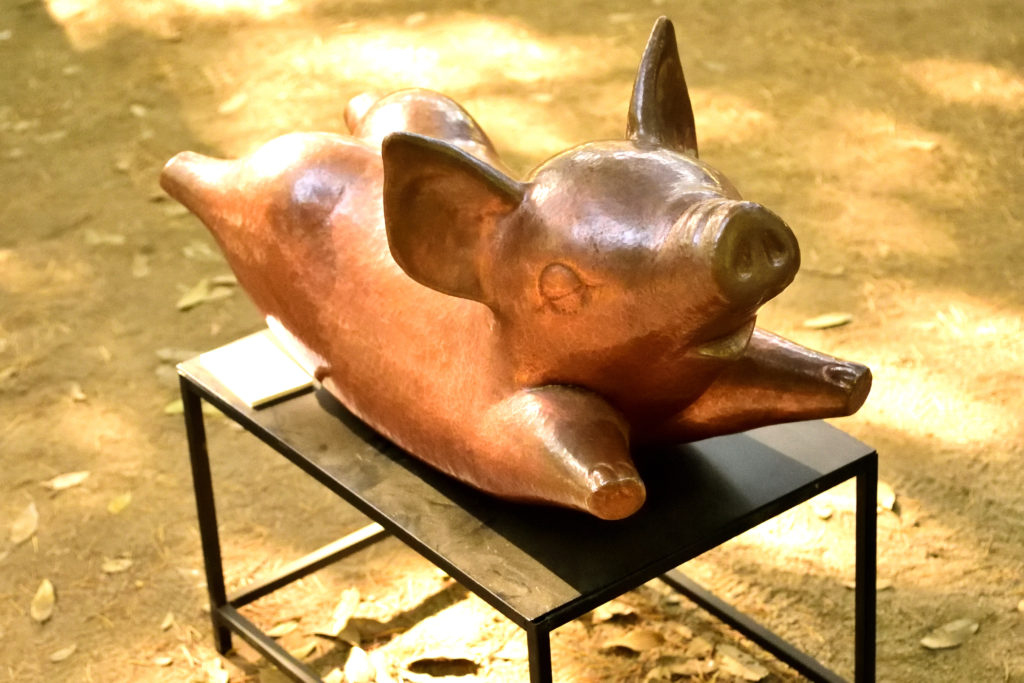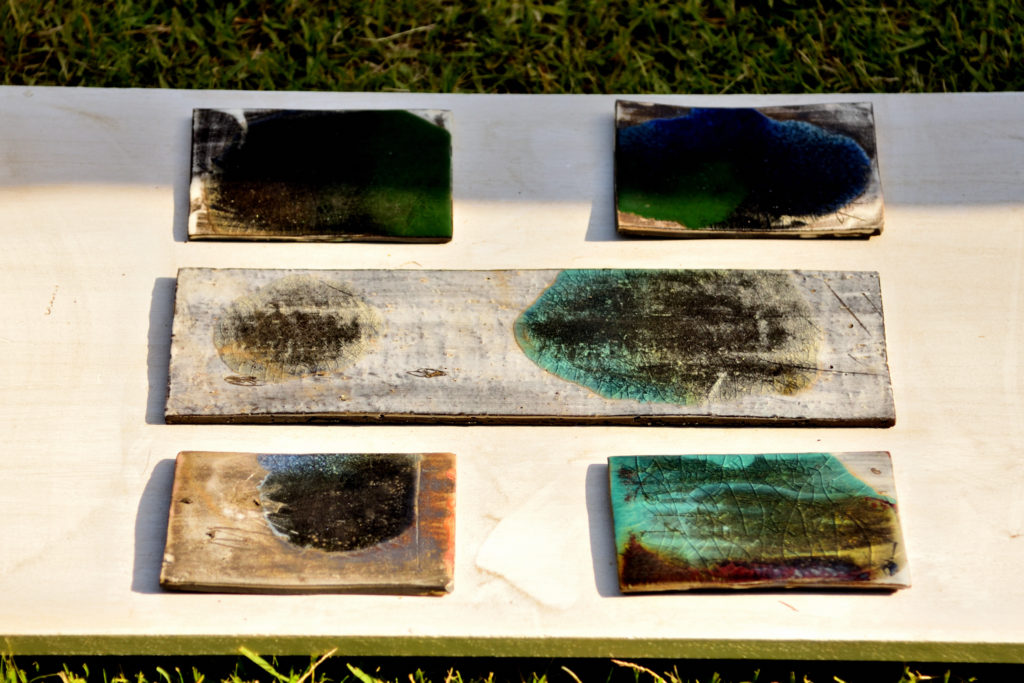 "Agata no Mori Park" has a lush, vast lawn, and you can eat lunch and play with children like a picnic.
There are also popular food and beverage outlets in Matsumot o city, and gourmet food is also plentiful. In addition, in one corner of the park, the old Matsumoto High School building, which was built in 1920, remains. The school buildings were partly used as libraries and public halls, and visitors looked at retro historical buildings.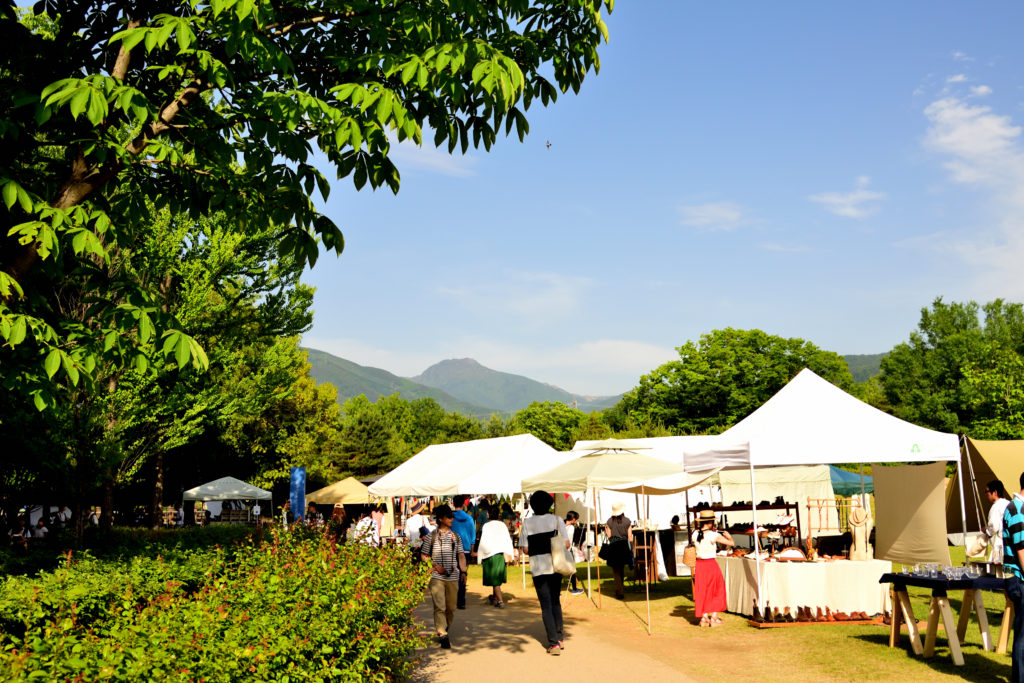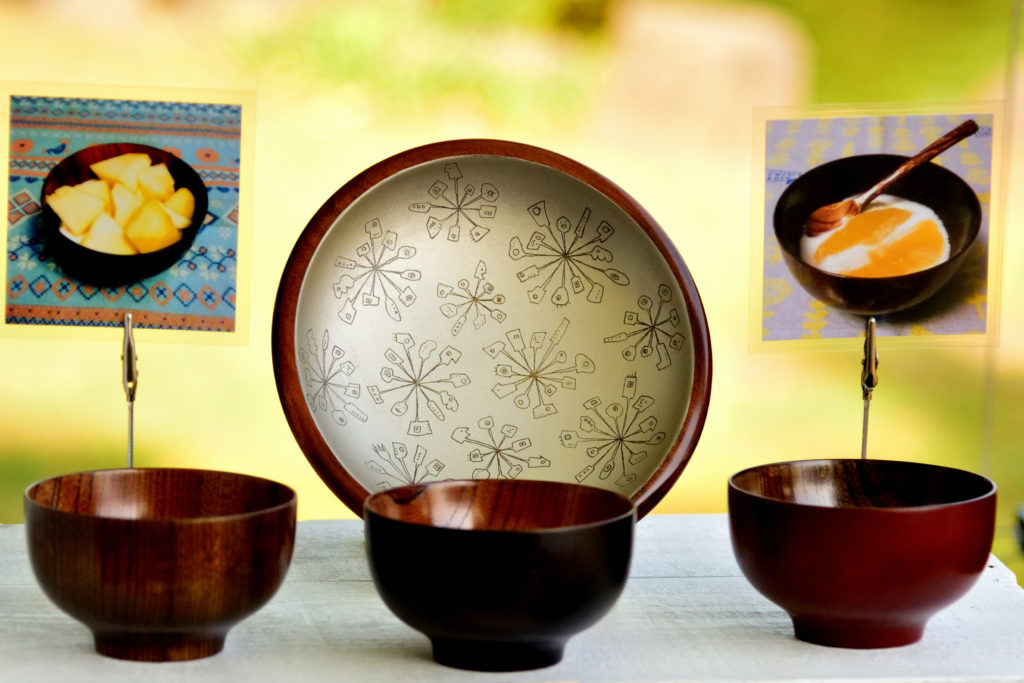 On the day, craft events are held in various places in Matsumoto City, and the whole city is full of colorful atmosphere. Both the tourists and the locals had a wonderful time in the warm summer sunshine.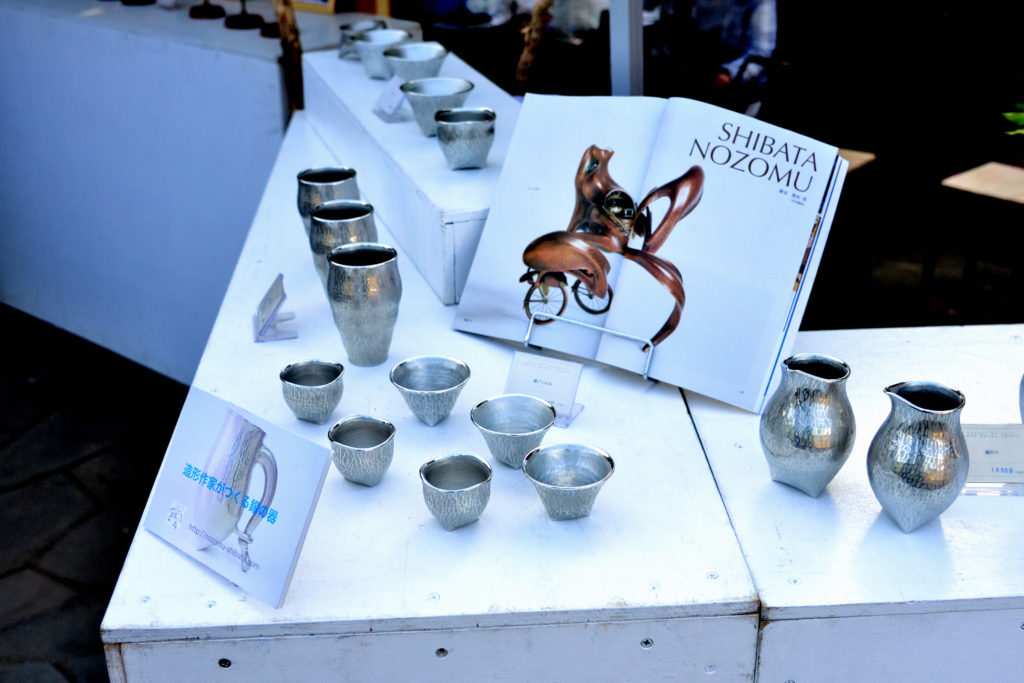 Craft fair Matsumoto 2019
【Date and time】
May 25 (Sat) 11: 00-17: 00
May 26 (Sun) 9: 00-17: 00
【place】
Agatanomori Park (Matsumoto City, Nagano Prefecture (Agata) 3-2102-4) Holding the same day, Craft Square (Aeon Mall Matsumoto empty garden outdoor) May related project "garden of craft" (Matsumoto Castle) Otemon gate square tracery square)