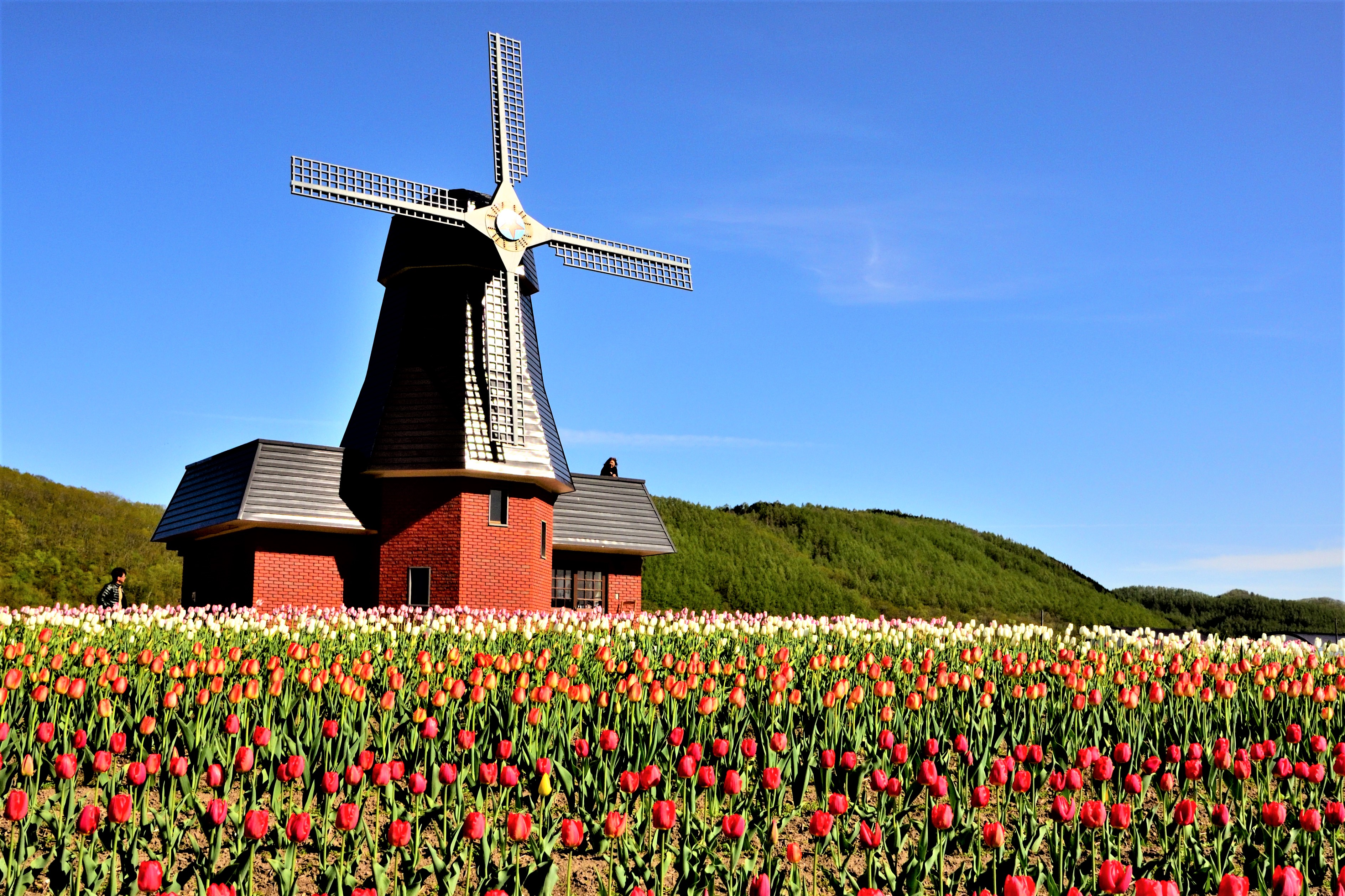 There is another beautiful park on the Okhotsk coast, in addition to Shibazakura Park, visited by many tourists. That is the "Kamiyu Bet Tulip Park" in Hokkaido Yubetsu-cho. With a total area of 125,000 square meters and a planted area of 70,000 square meters, the park has 220 varieties and 1.2 million tulips.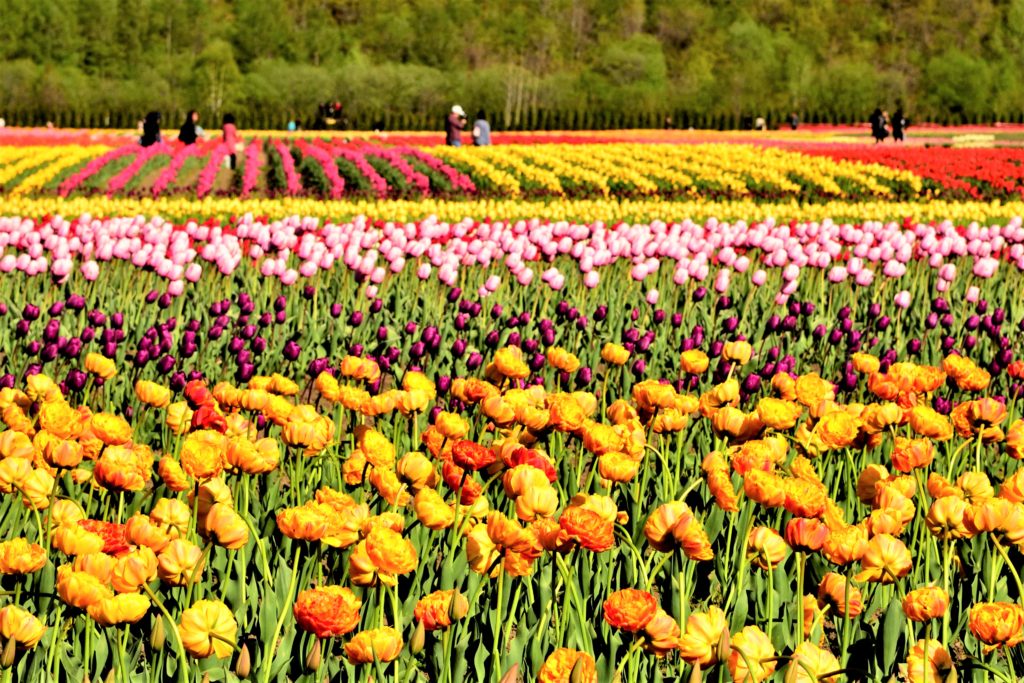 Although Yubetsu Town had grown tulip bulbs for export from the 1930s, the export business declined as prices on the world market decreased. However, with the strong desire to leave tulips for later life, it began with the townspeople planting little by little where the current tulip park is, and tulip varieties continue to increase year after year.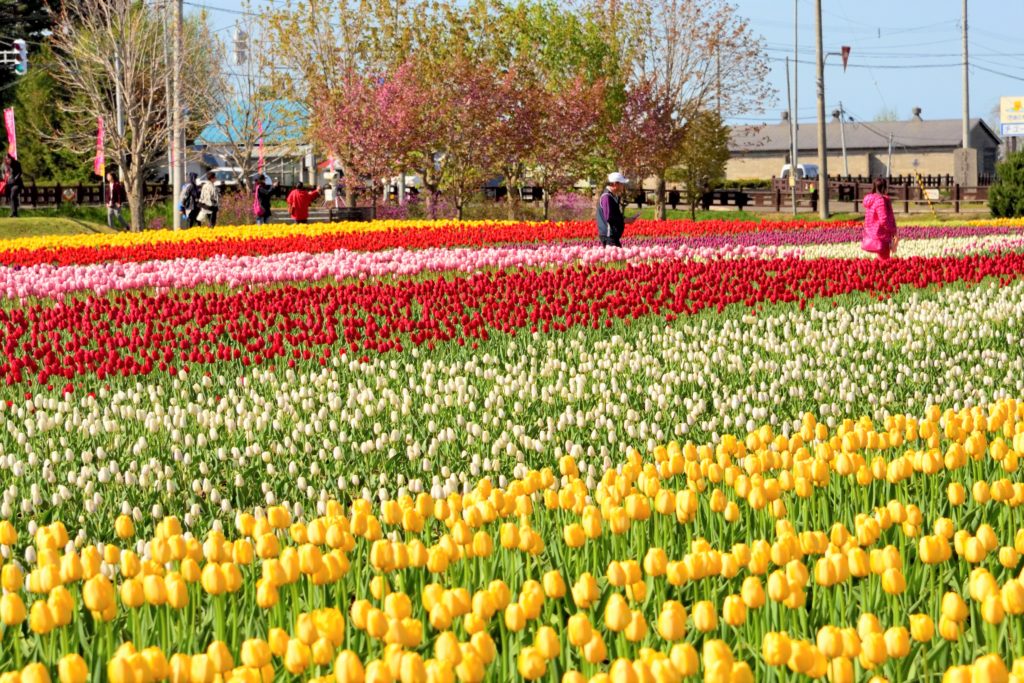 Bright collaboration between Muscari and Tulip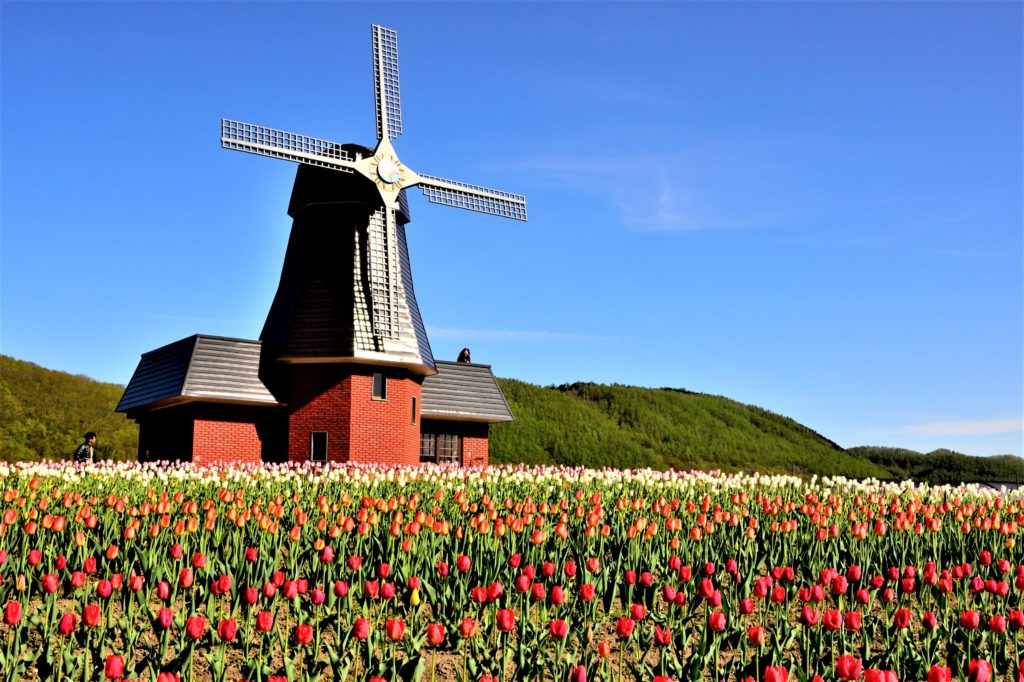 As you approach "Tulip Park", you will see the colorful tulip fields spread out in the band pattern and you will be excited at the sight. The "Dutch Windmill Type Management Building" is located in the middle of the park and makes you feel as if you came to the Netherlands. In addition, you can overlook the tulip fields of the large site from the observation platform of the Dutch windmill type management building. The magnificent scenery of the tulips of various colors as far as the eye can be heard exclaiming here and there.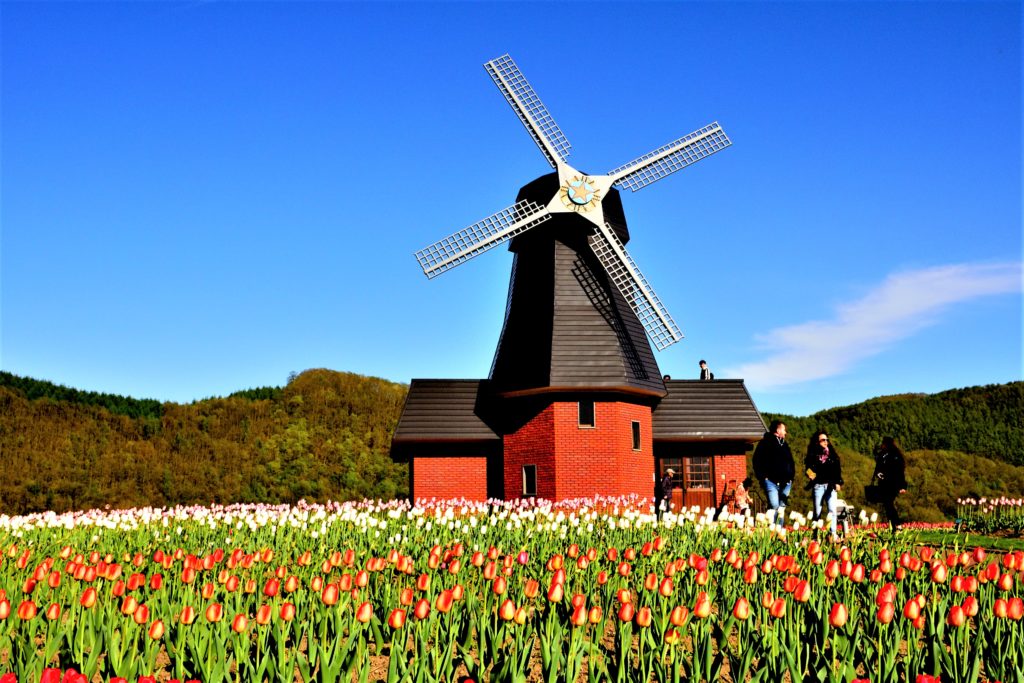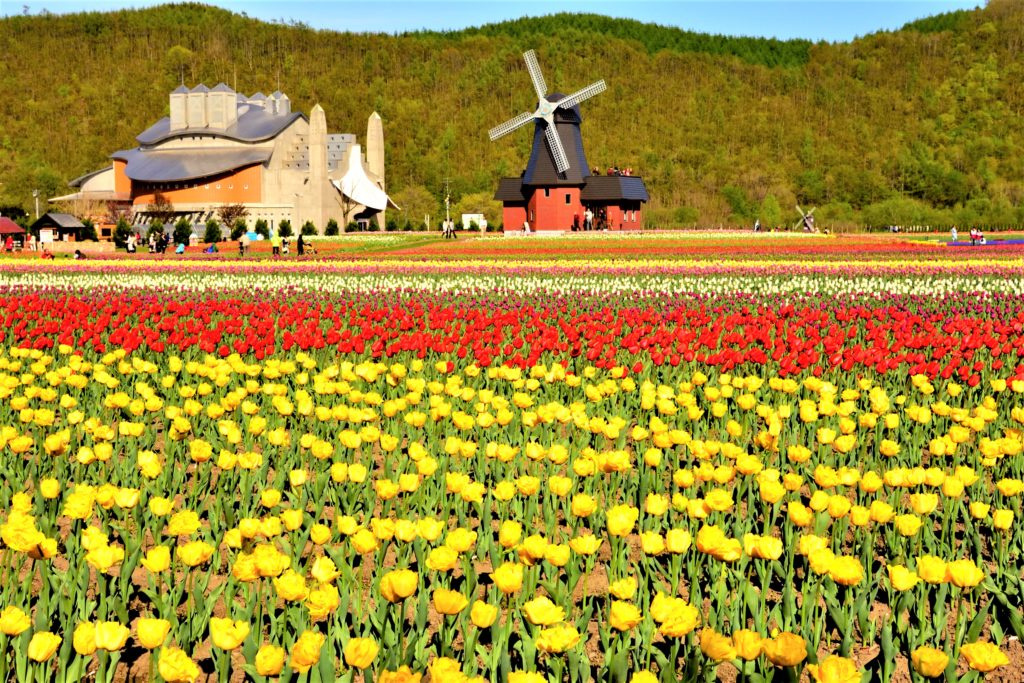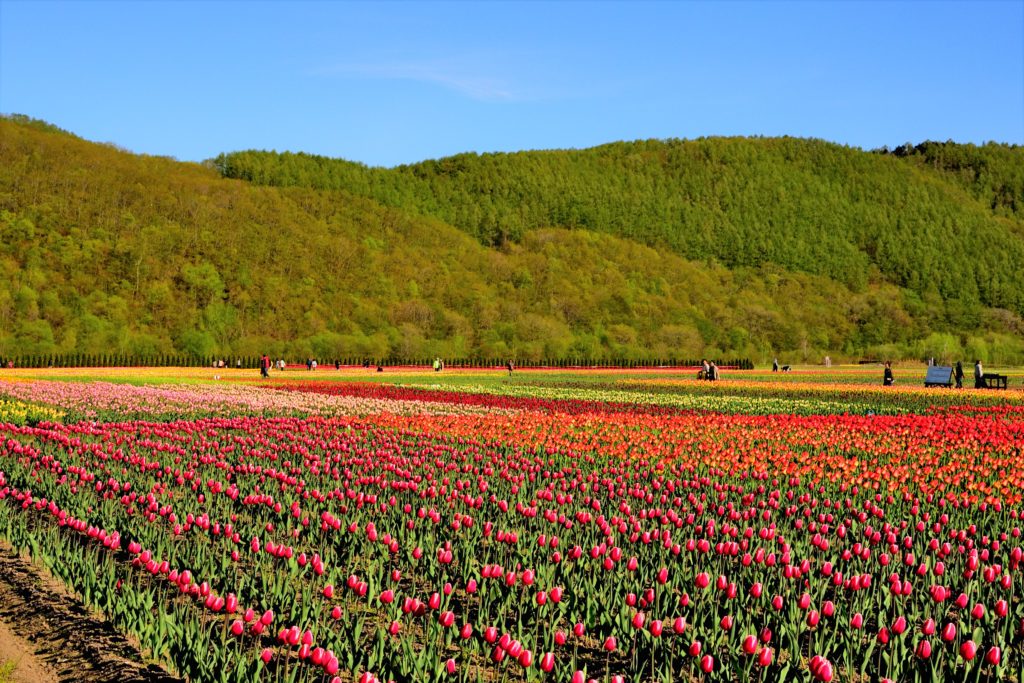 There is also a collaboration flower bed with Muscari that blooms at the same time as the tulip. Muscari is suitable for Hokkaido where the temperature fluctuates even in spring because the cold resistance is strong. Muscari looks like a bunch of grapes with a fresh purple color, and its contrast with tulips is excellent. It will be an unforgettable experience of a vast landscape full of bright light, spring sway, and full of color in spring.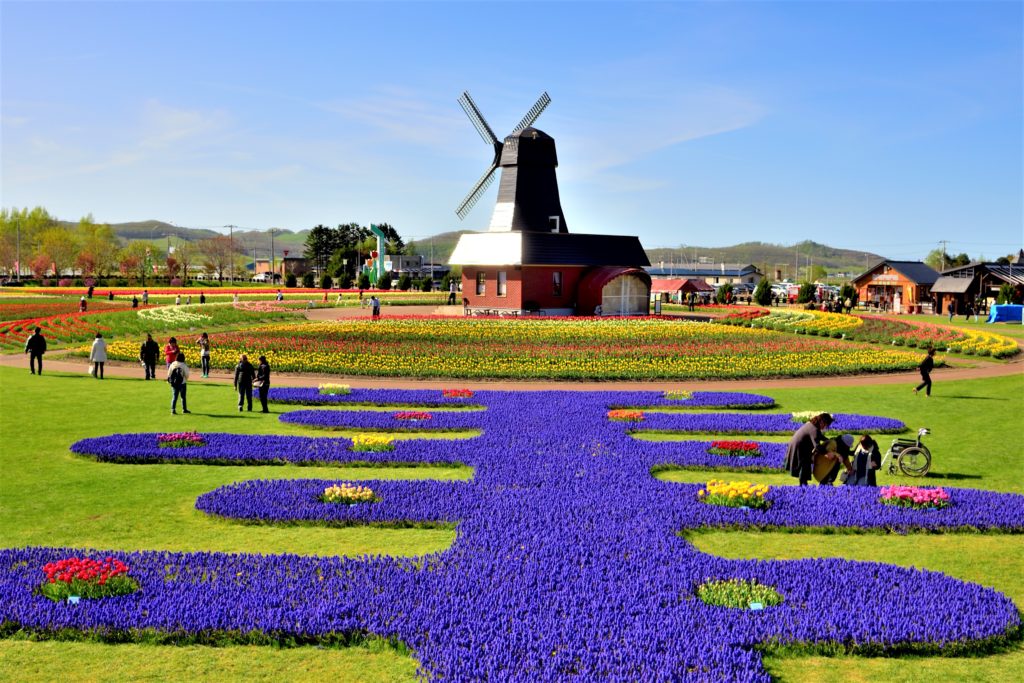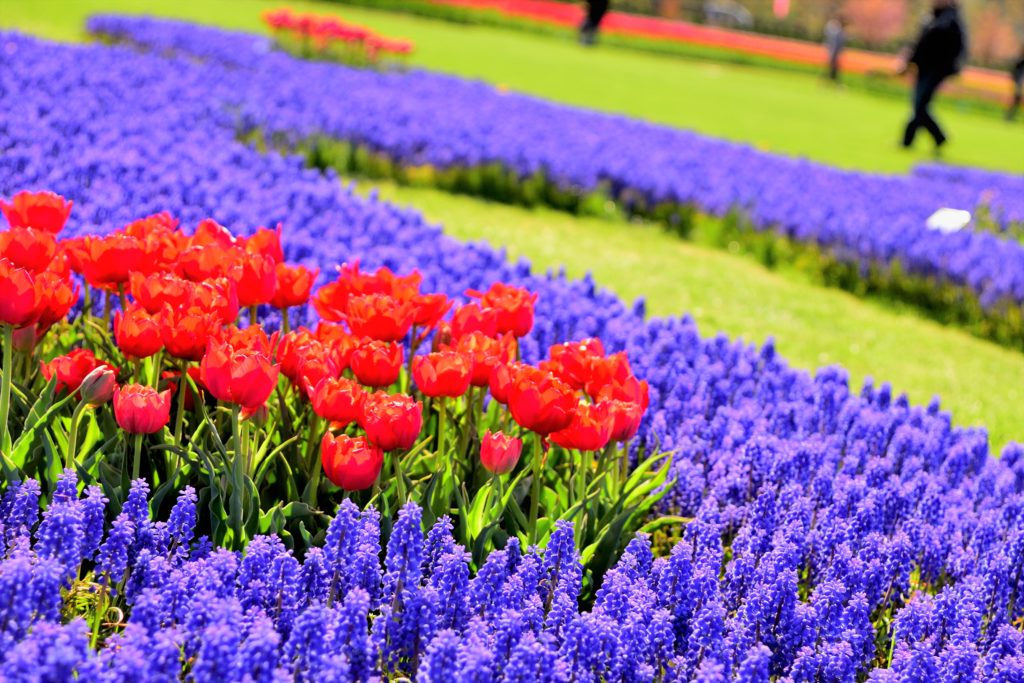 6000 tulips coloring the front of Hokkaido Red Brick Office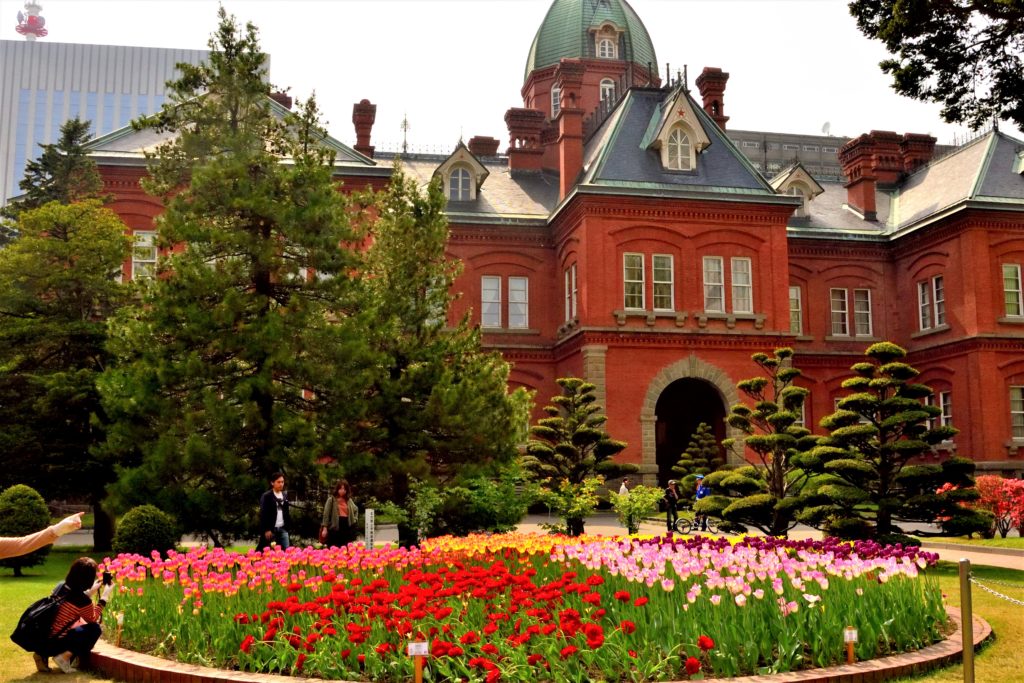 About 6,000 tulips in Yubetsu town are provided and planted in the flower bed in front of the red brick office of The Former Hokkaido Government Building, commemorating 150 years of Hokkaido. There were more than 20 varieties, including Pretty Woman, Miranda and Spring Green.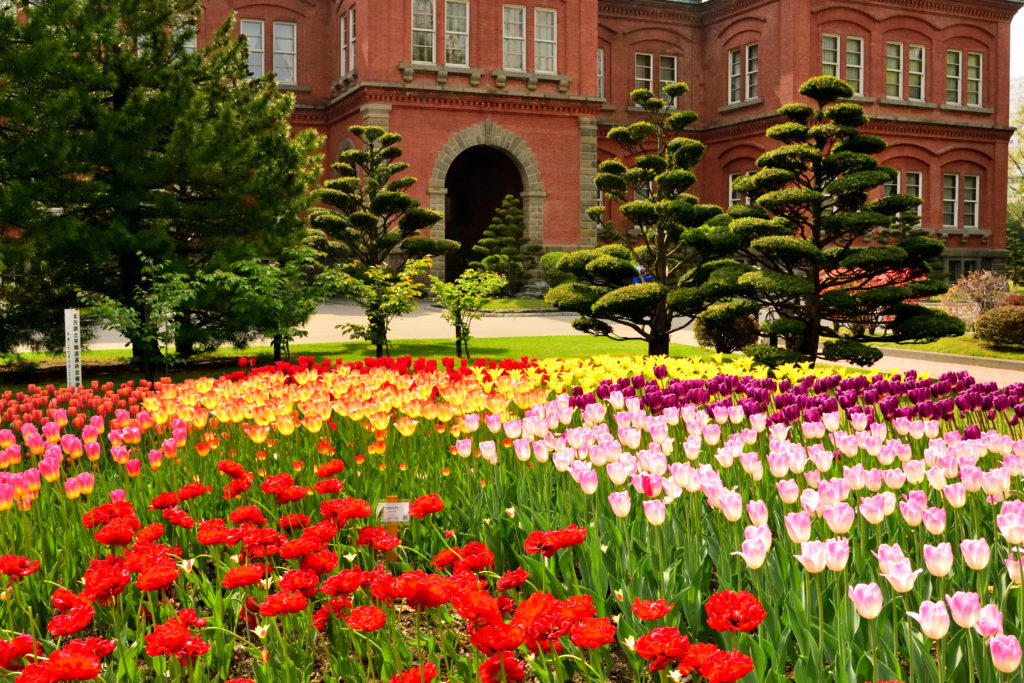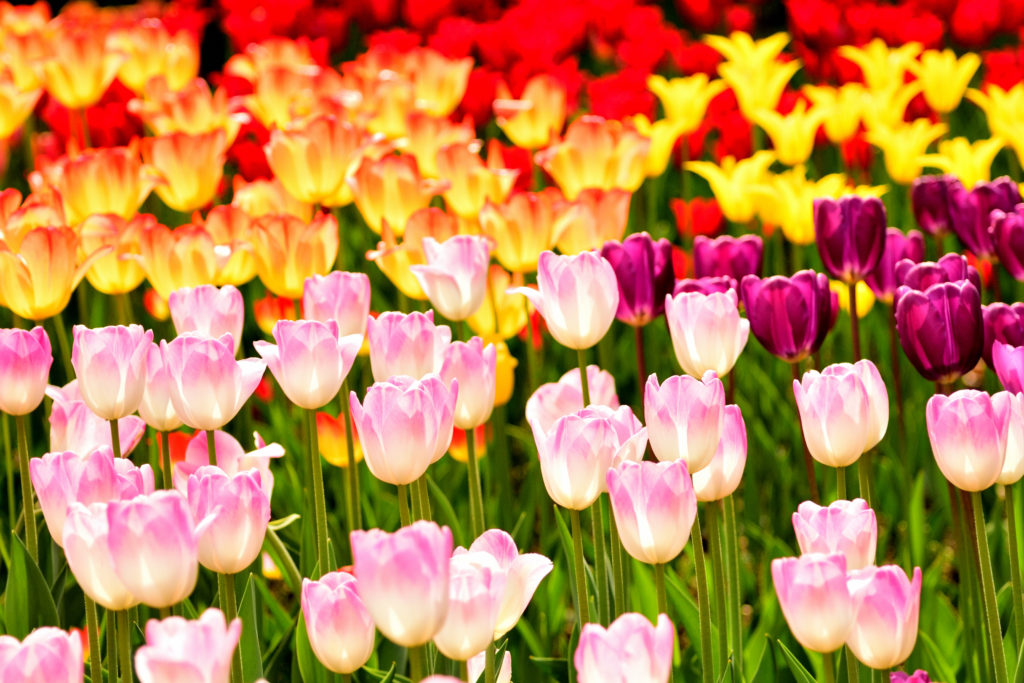 The Hokkaido Red Brick Office, which is an important cultural asset of the country and a symbol of Hokkaido, will be closed for more than three years from 2019 for renovation. A red brick filled with colorful tulips and late-growing double cherry blossoms was a wonderful spring scene that anyone could remember.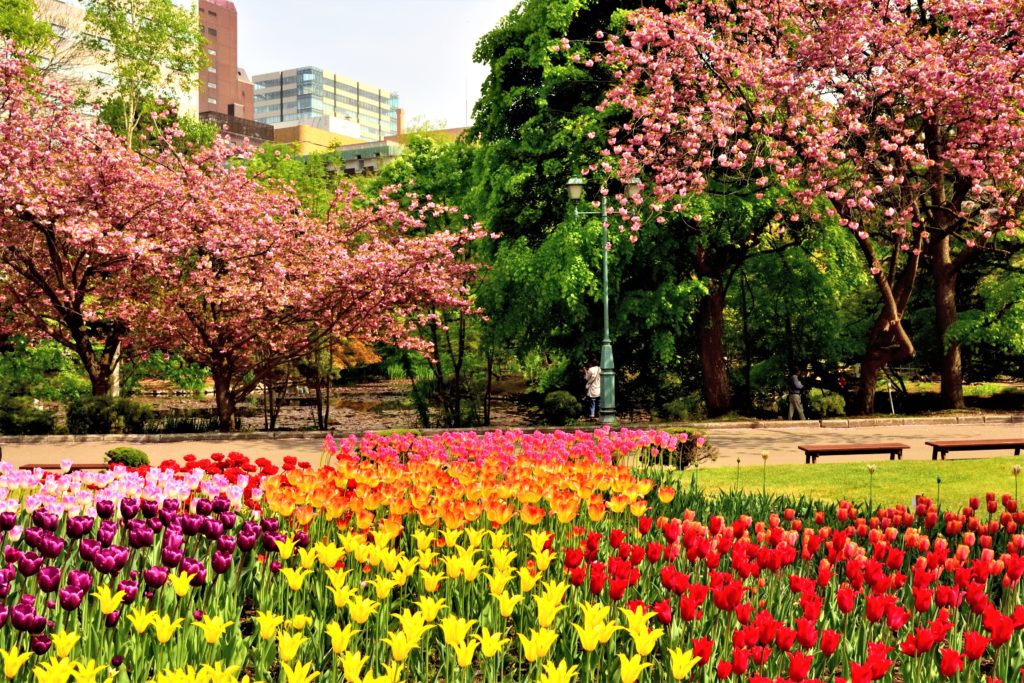 Kamiyubetsu Tulip Park:http://www.town.yubetsu.lg.jp/tulippark/