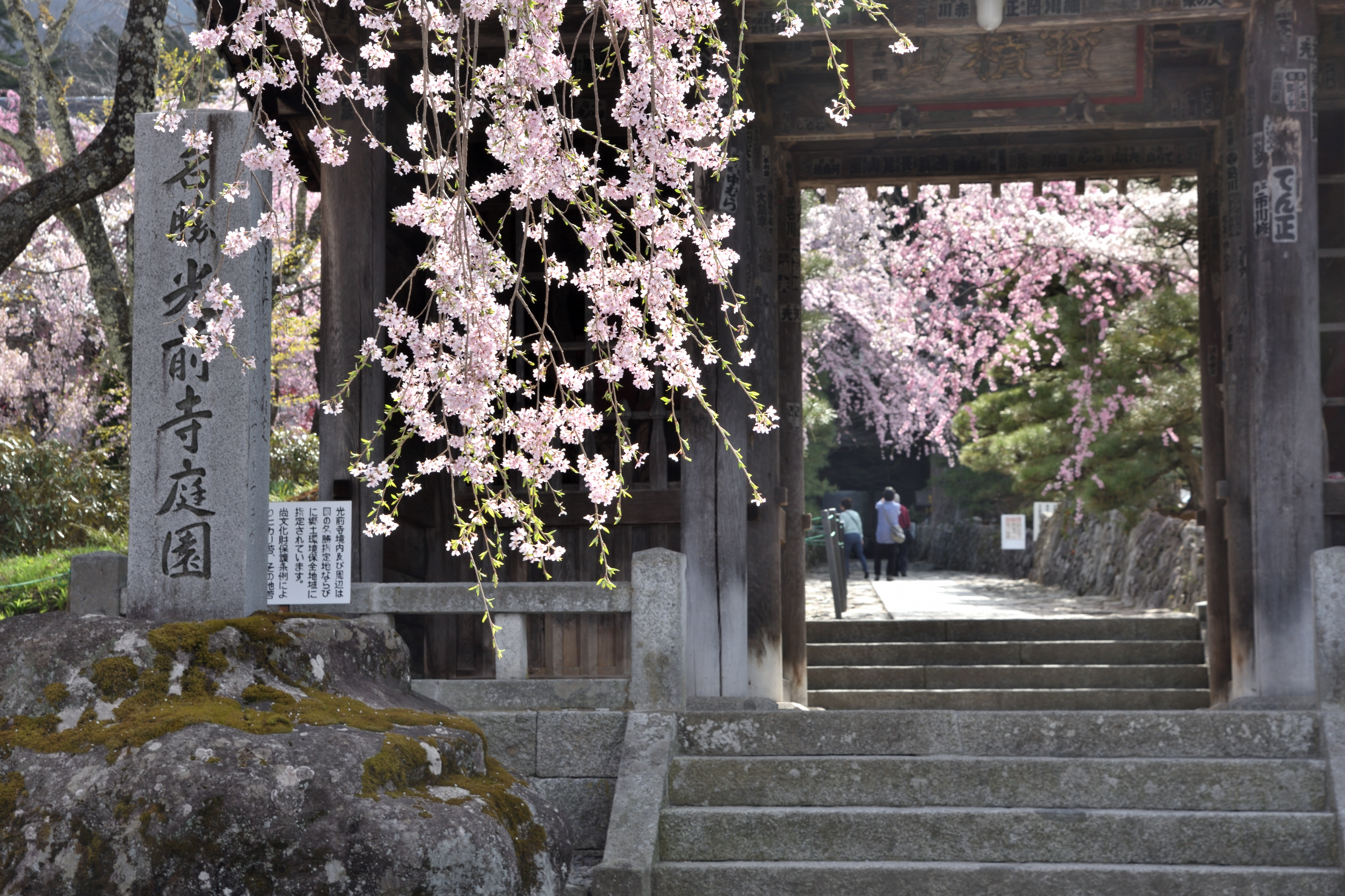 Japan No.1 cherry blossom "Takato Joshi Park" covered with clouds of cherry blossoms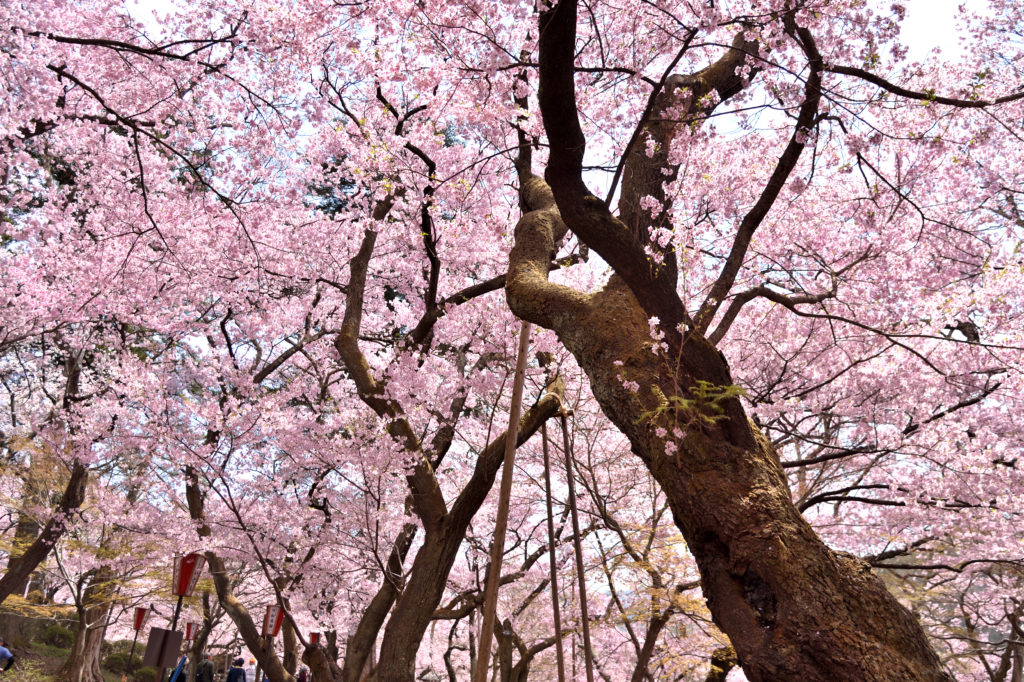 Takato Joshi Park is located in Ina City, Nagano Prefecture. In Takato Castle, Nobumori Nishina, the fifth son of Shingen Takeda, fought Nobutada Oda and died tremendously. "Takato Sakura", which is a synonym for this place, and is so famous, Takato clan transplanted the cherry blossoms of riding ground to the castle, in an attempt to manage the Takato castle ruins that had remained rough in 1873.
The lovely pink "Takato Kohiganzakura" forest is a precious cherry blossom that has become a natural treasure of Nagano Prefecture. It is said that the blood of Nobumori Nishina at the Battle of Takato Castle increased the redness of Takato Kohiganzakura planted in the castle.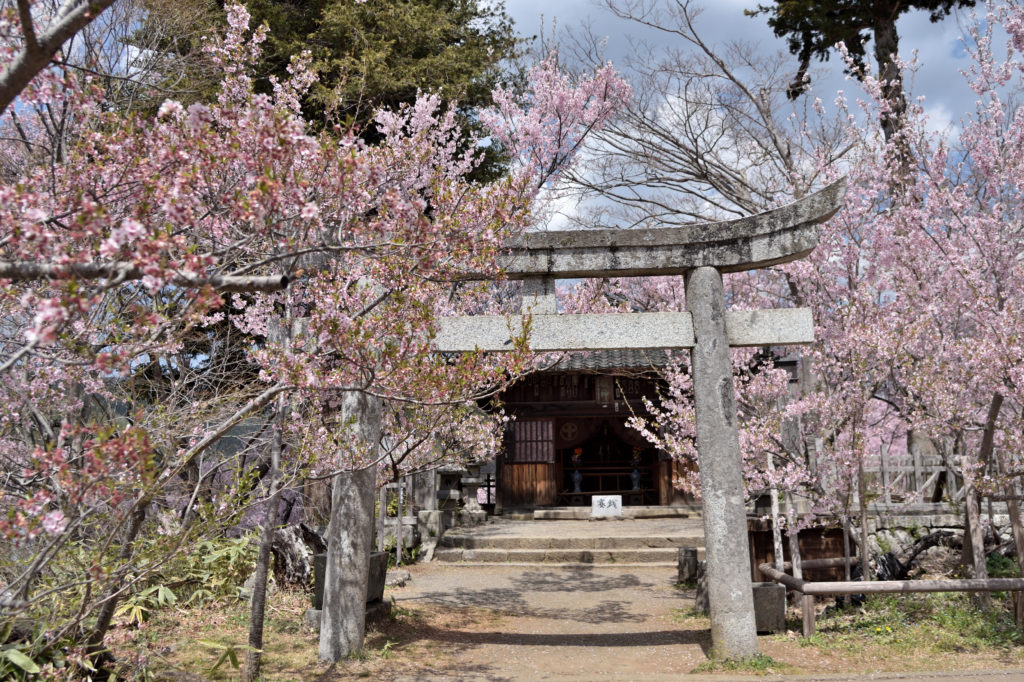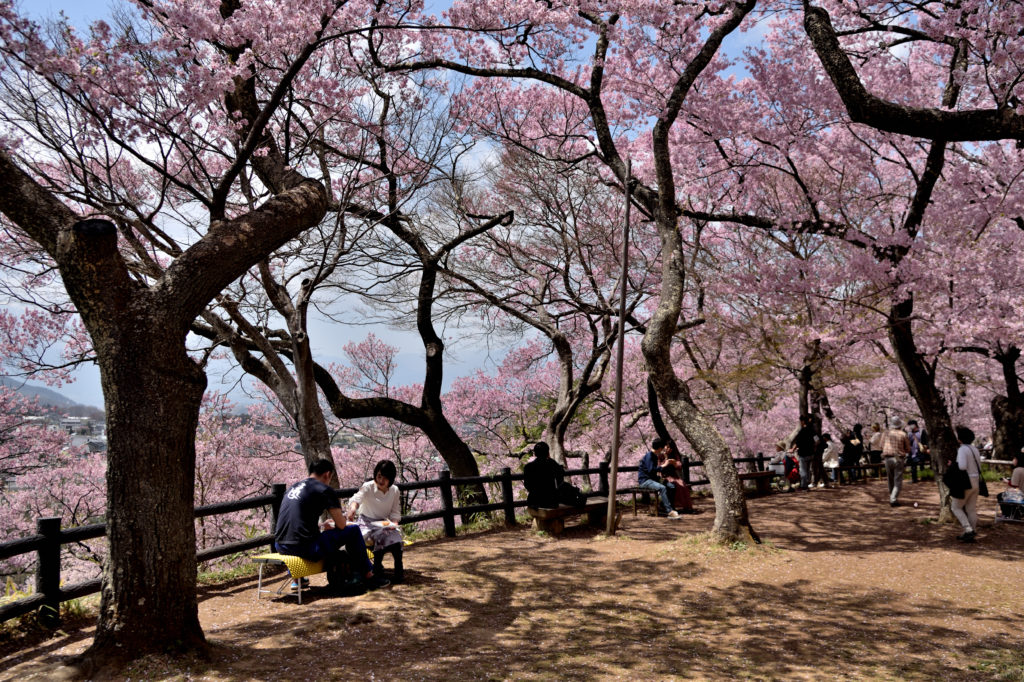 Then, after a hundred and twenty years now, Takatojo Hagi Park Takatokohiganzakura is called "Japan No1Cherry blossom" because of the beauty and scale of the color of cherry blossoms. The petals are a bit smaller than Somei Yoshino, and it is famous for its pink color and beauty.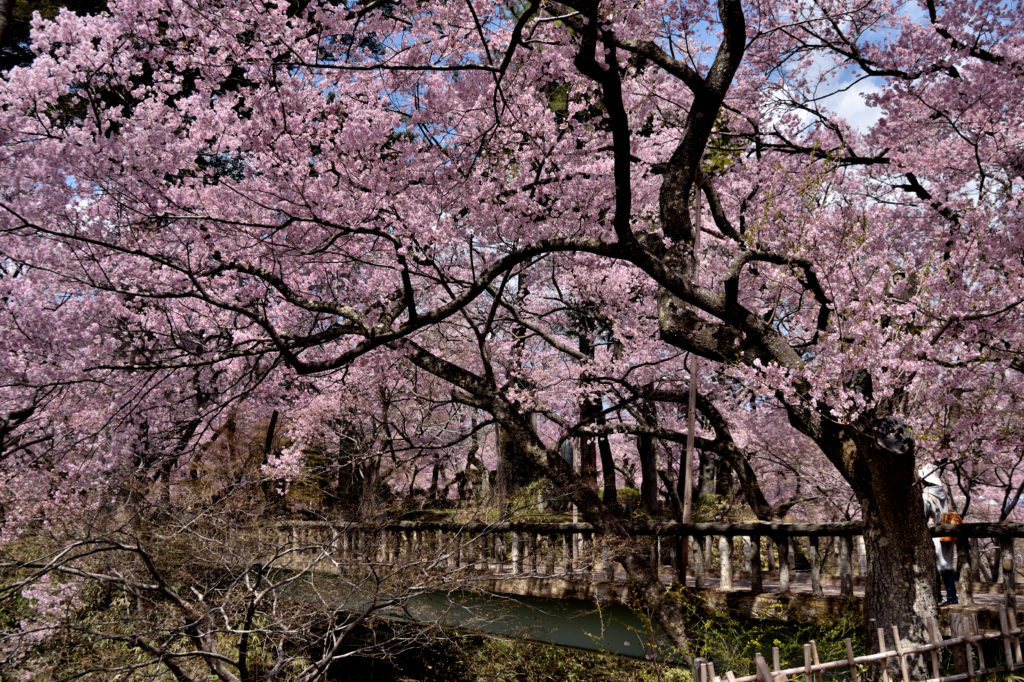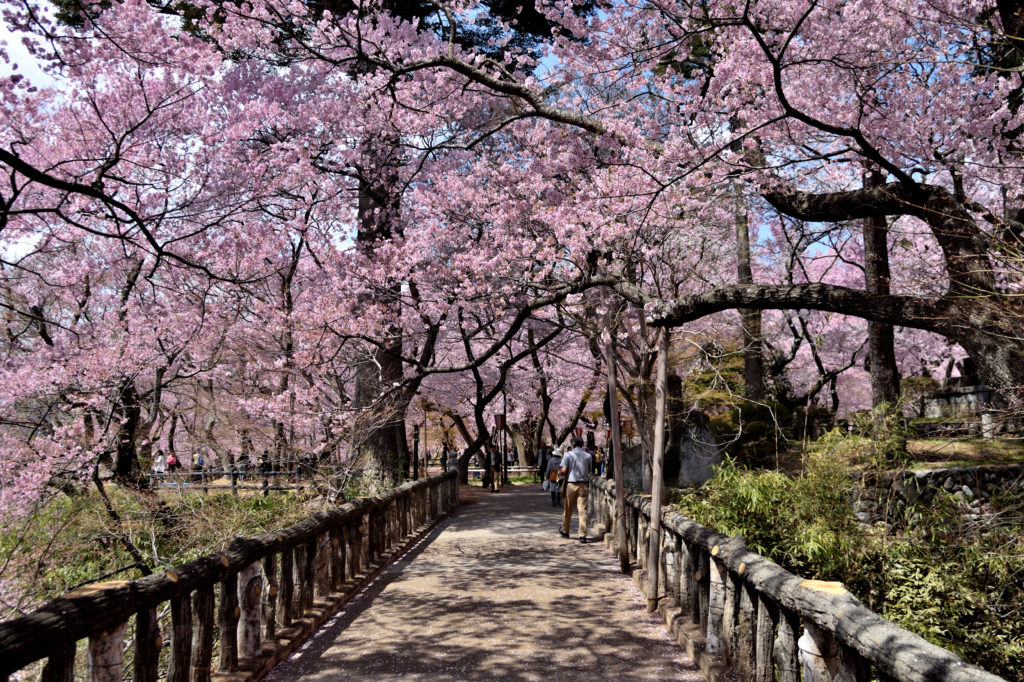 The view of 1,500 cherry blossoms in full bloom creates a wonderful harmony with the central Alps in the snow scene, creating a stunning cherry forest. It is designated as a natural monument of the prefecture, designated as a natural monument of the prefecture, and is one of the three major cherry blossom spots in Japan, along with the cherry blossoms of Yoshino and Hirosaki Park.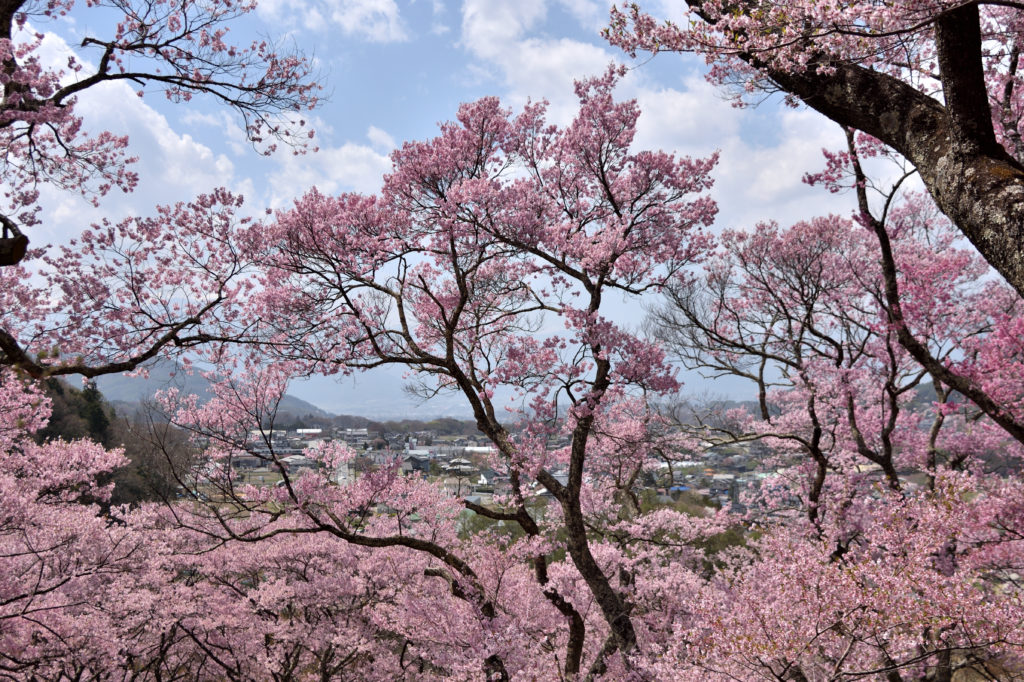 "Sakura cloud bridge" is a must-see spot in Takato Joshi Park. As the name implies, the bridge covered with clouds of cherry blossoms attracts tourists all day long.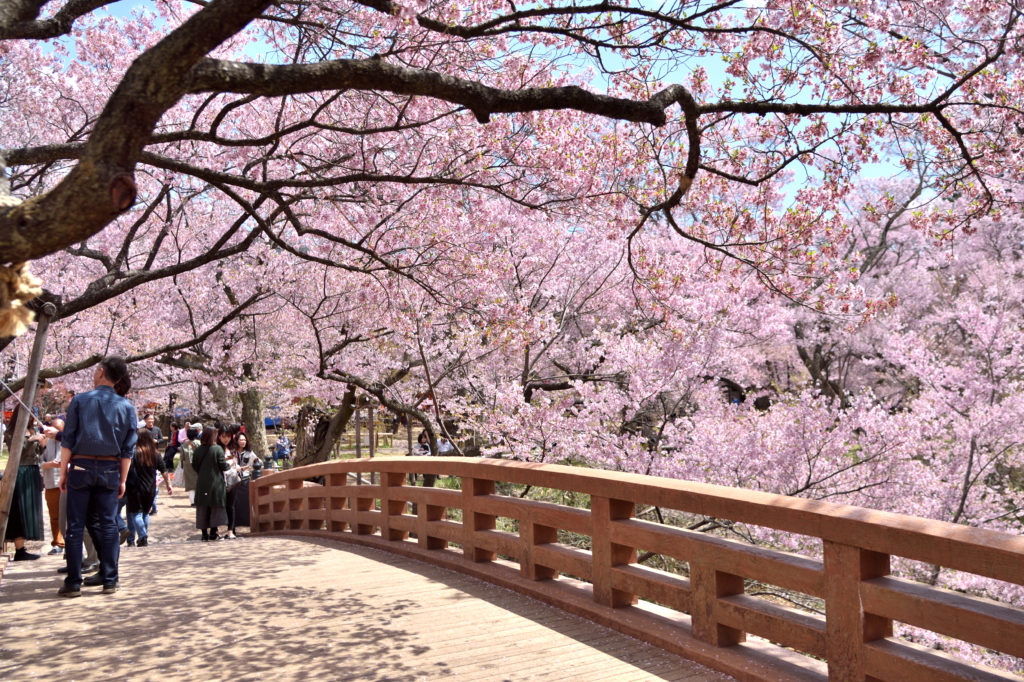 "Takatokaku" is built in 1936 as a resting place for tourists and a meeting place in the town, and is a symbolic existence of Takato Castle. "Takatokaku" was designed by Mr. Ito Fushiro who is known for his work on Teikoku Hotel and Nippon Yusen Headquarters, etc., and was registered as a national registered tangible cultural property. The symbol "Takatokaku" of Takato Joshi Park is also covered with cherry blossoms in spring.
The flowers that bloom in the solemn atmosphere of the historic building look wonderfully beautiful.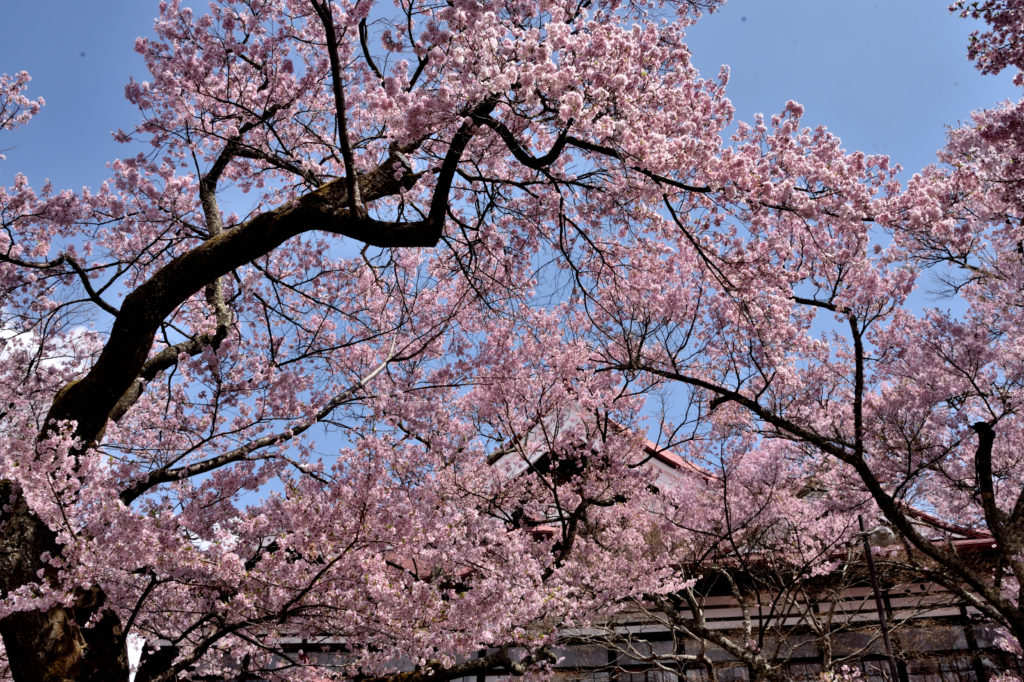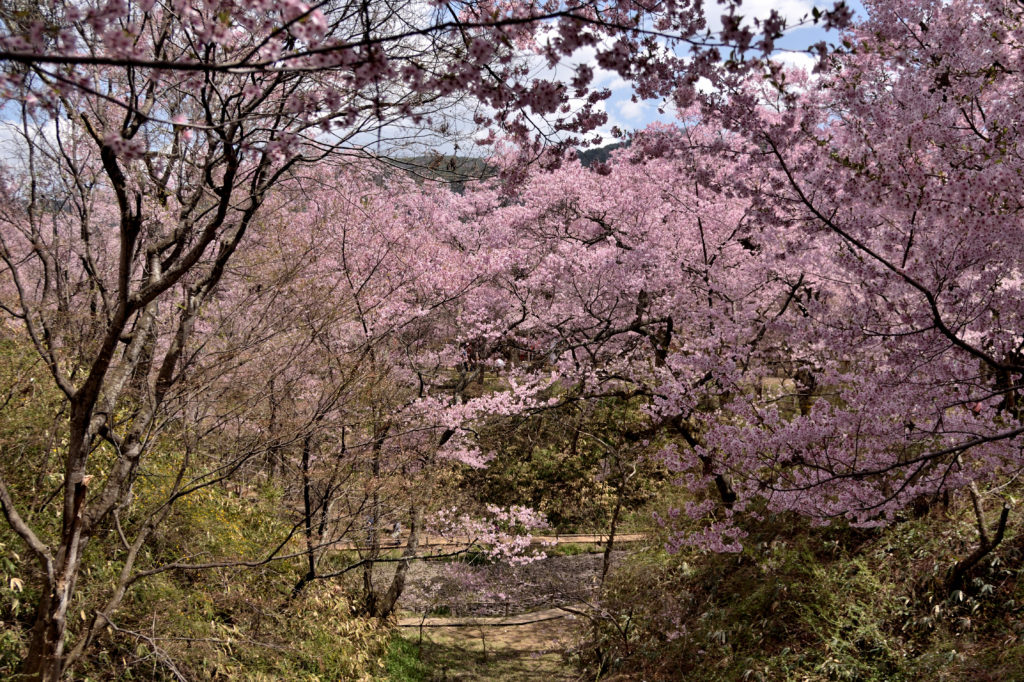 A majestic weeping cherry like Phoenix's wings, "Kozenji temple"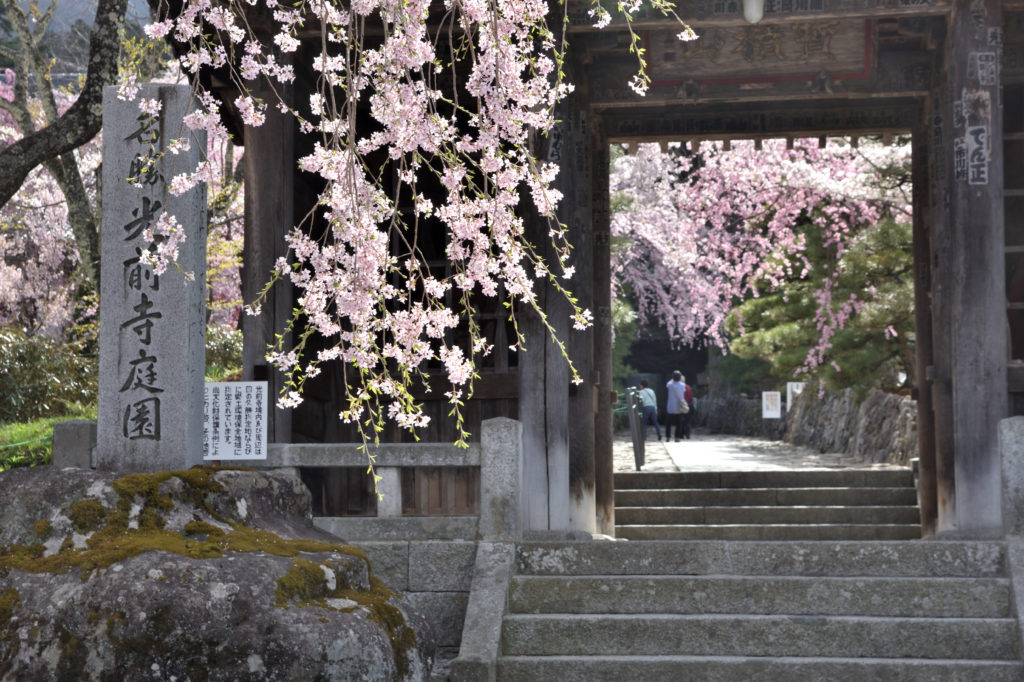 Kozenji temple, located in Komagane city, Nagano Prefecture, is also popular as a cherry blossom spot, and is crowded with many visitors during the flowering season of cherry blossoms. Kozenji temple is an ancient Tendai sect, opened by Shonin Hojo in Teikan 2 (860). Kozenji temple was prospered in the Warring States period, under the protection of Takeda and Hashiba warlords, and from the Tokugawa era, it could be given a vast temple territory and 100,000 stone lords from Tokugawa. Kozenji temple is designated as a national cultural asset "Meisho" for the weeping cherry blossoms, spring moss and the bright autumn leaves.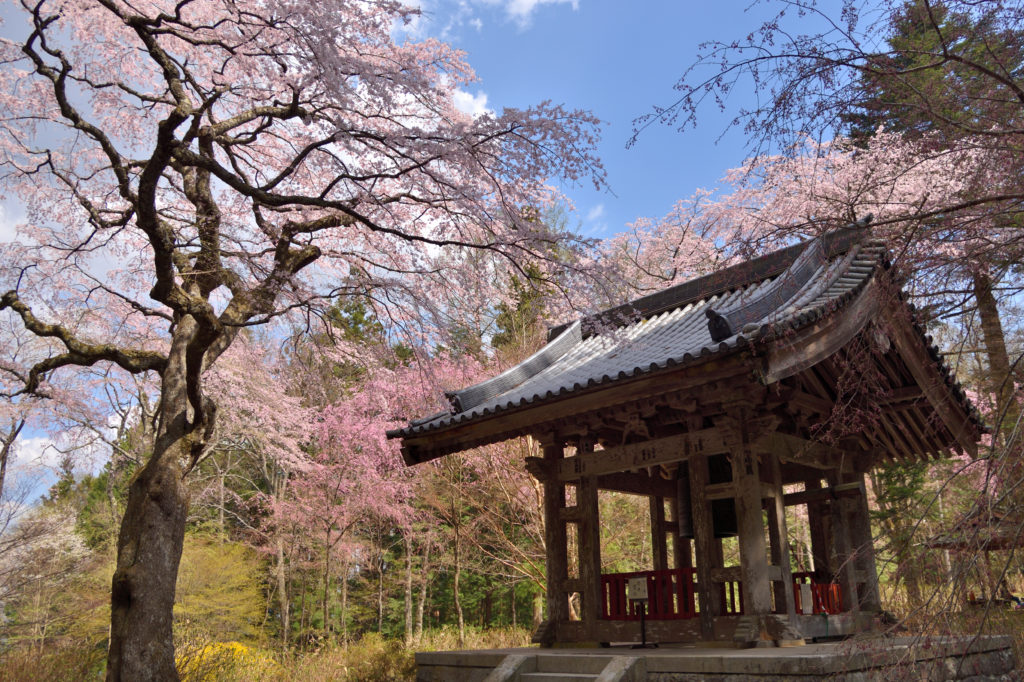 The fallen cherry blossoms in front of the gate are as if Phoenix had spread its wings. It is a magnificent cherry blossom that you want to put your hands together unintentionally.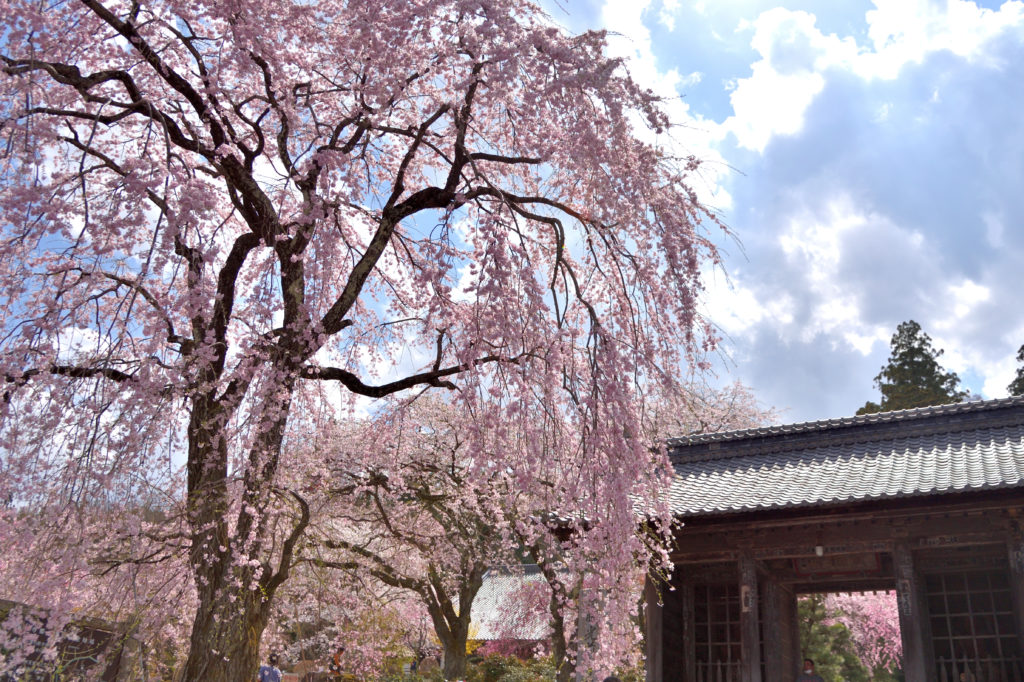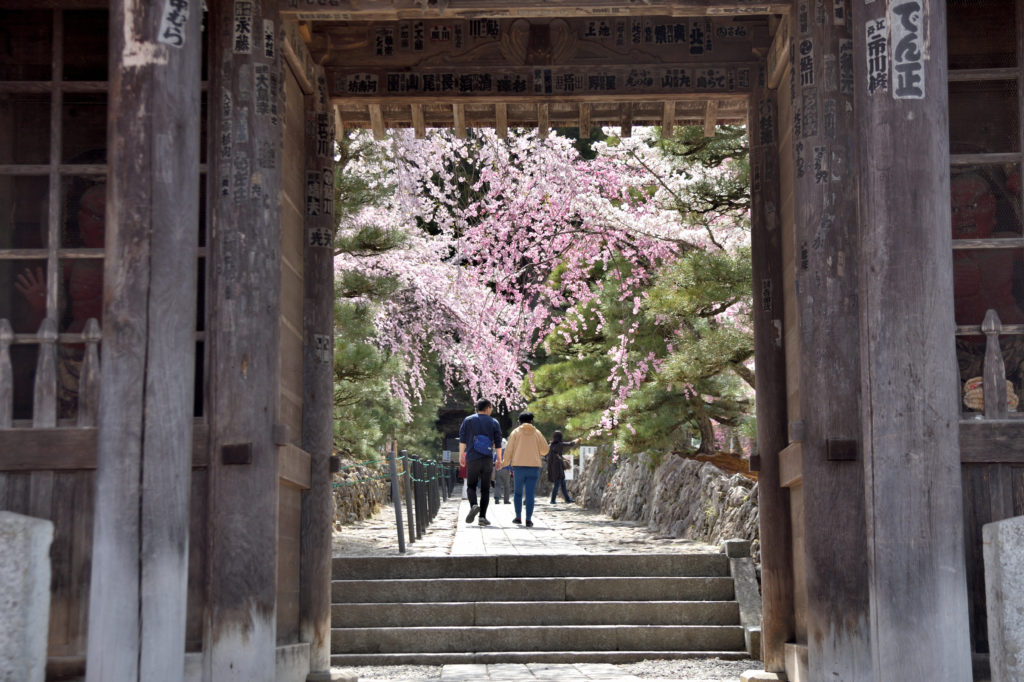 Hokendake and Senjojiki curls in the Central Alps and weeping cherry blossoms are wonderful sights.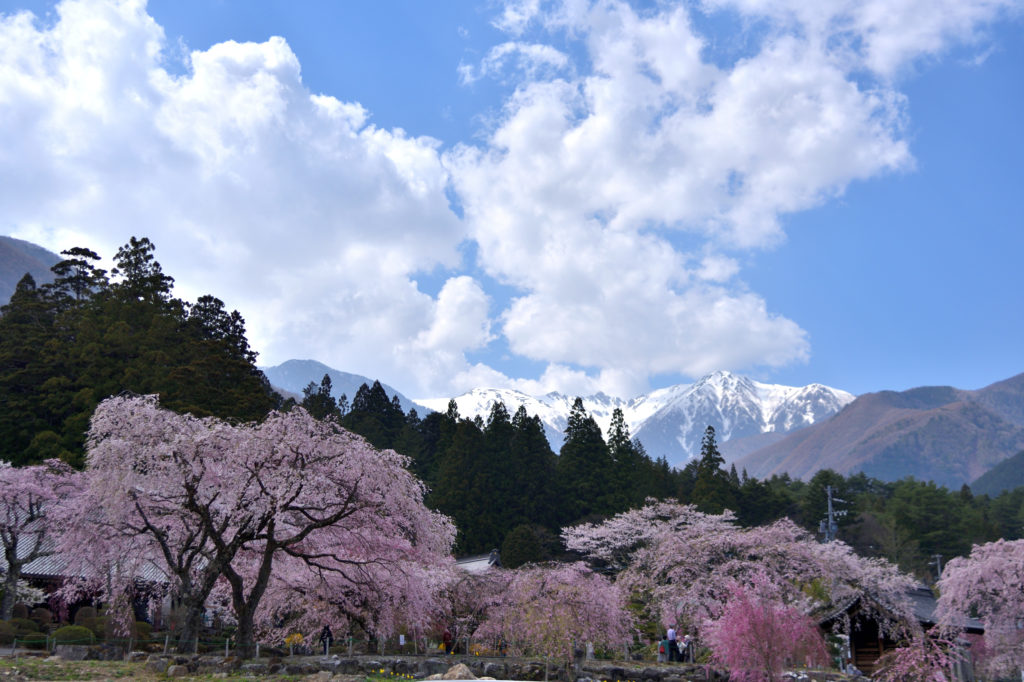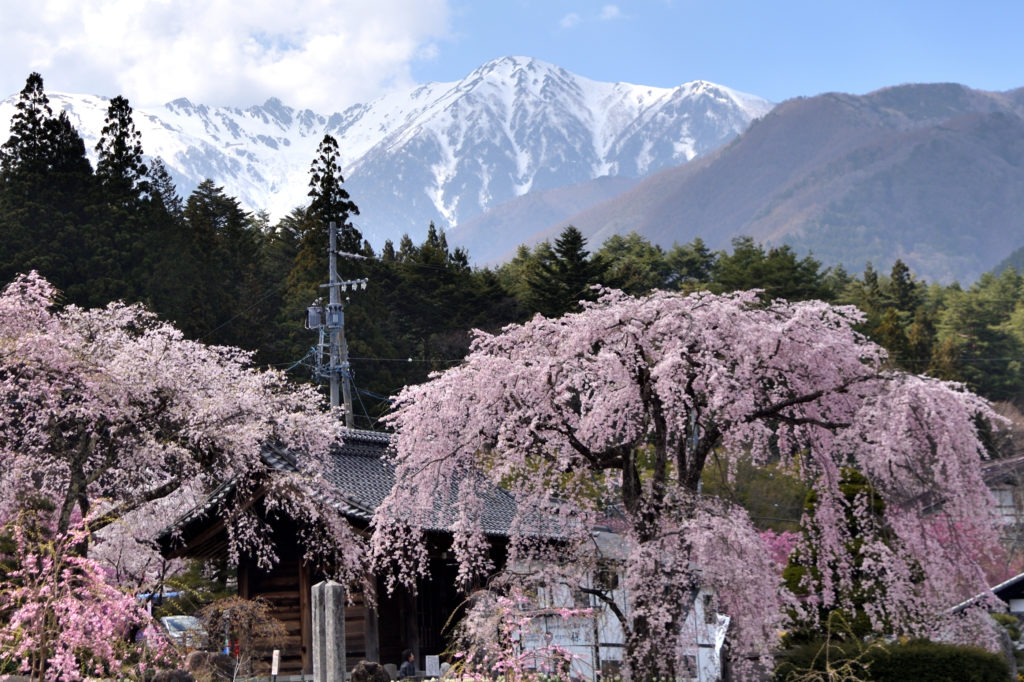 About 70 weeping cherry trees are planted around the Great Auditorium from the Niomon gate, and when the time of full bloom is reached, the grounds are colored in unsuspecting cherry blossom colors.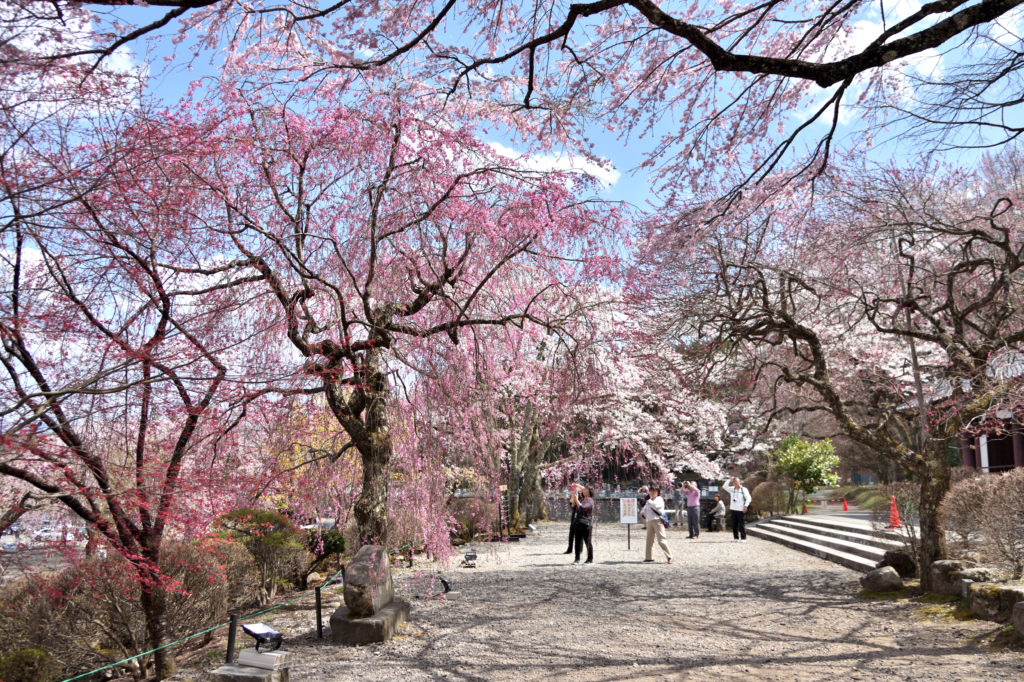 "Hondou" with the smoke that is surrounded by a huge tree of cedar and "The legend of Hayataro"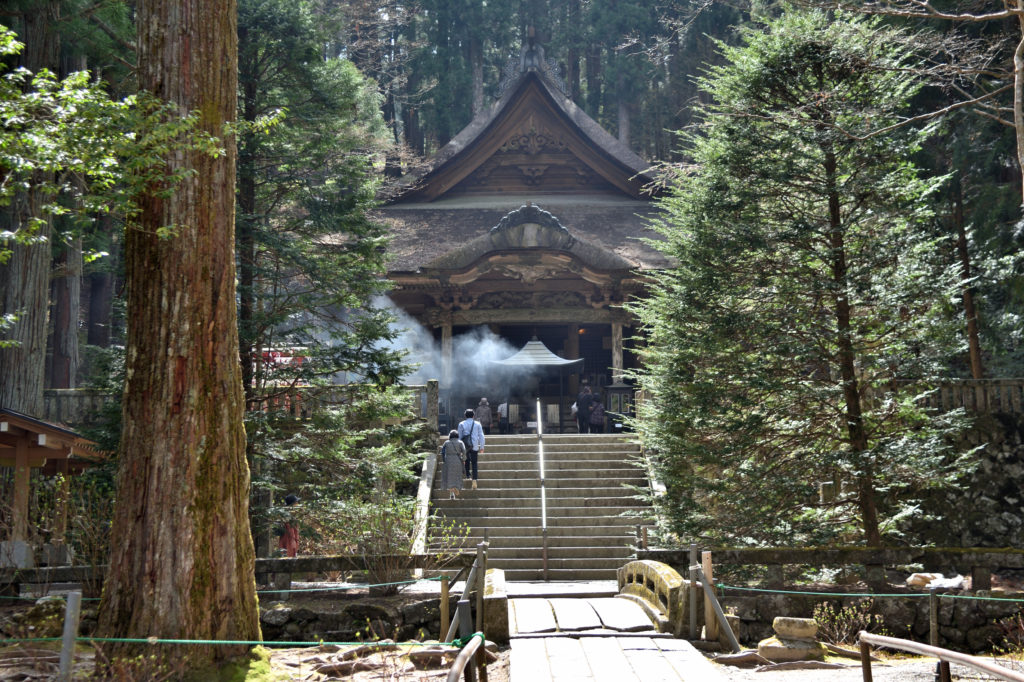 A walk along the Nio gate leads straight to the cedar-lined approach. In contrast to the glitz of the large auditorium, it is a solemn atmosphere.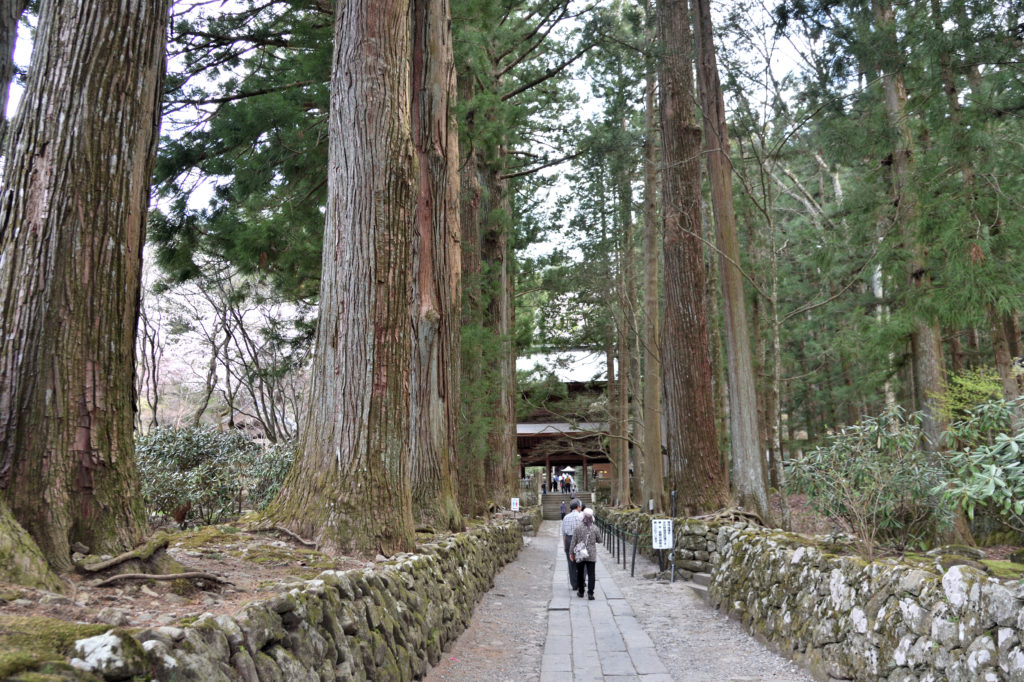 In this approach, light moss is born. You may be able to find the light moss that reflects off the light by looking at it from different angles.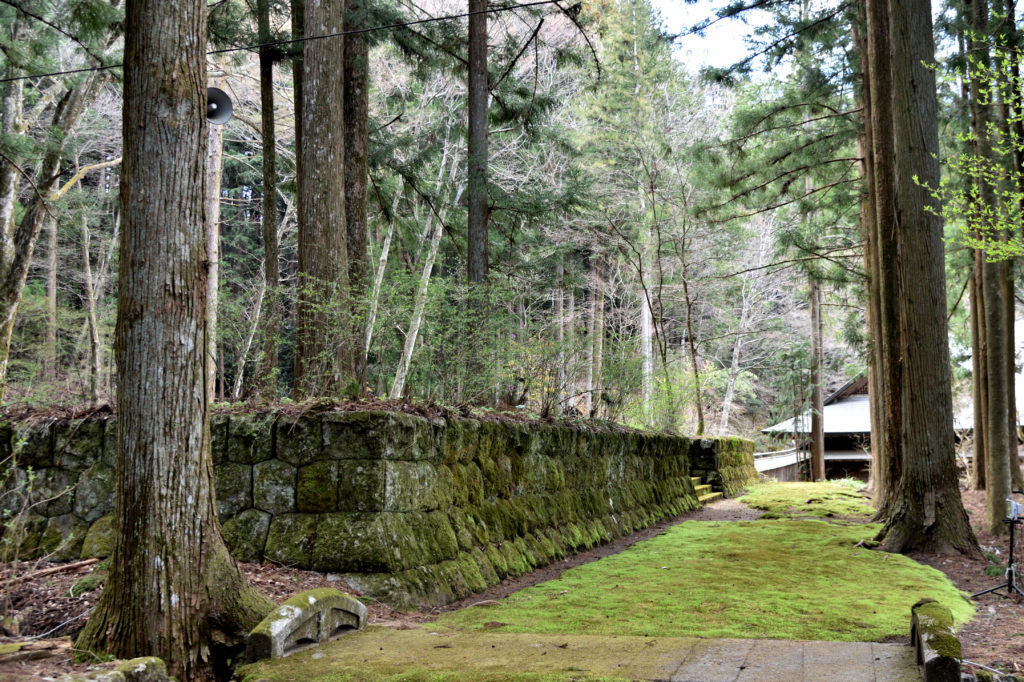 If you go further, you can see the main hall where the smoke of incense sticks. Surrounded by huge trees of a few hundred years old cedar in the precinct, it is one of Nagano's leading temples.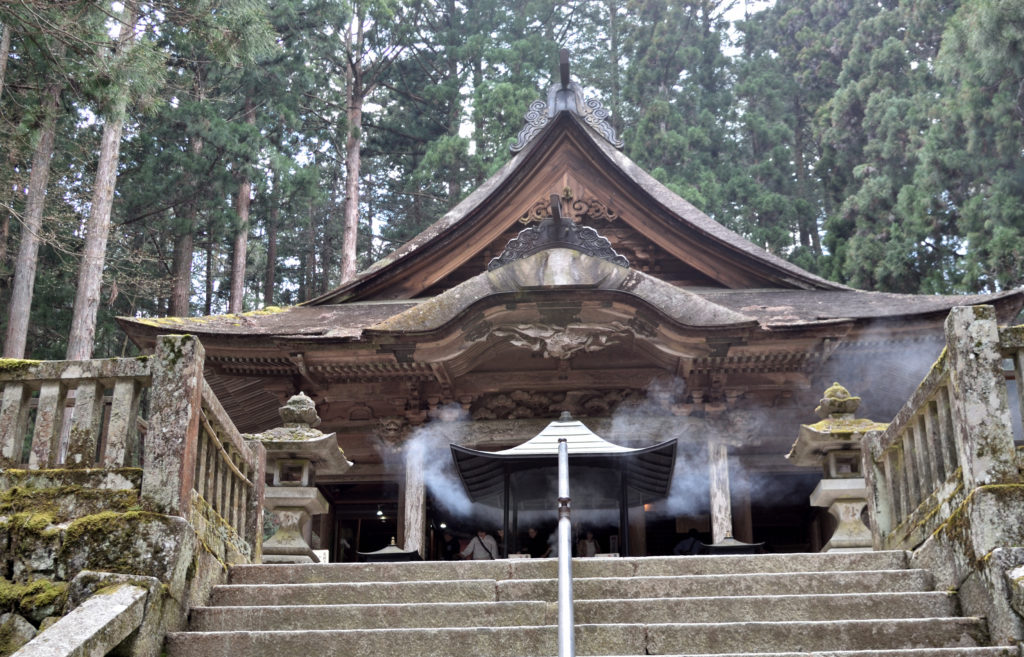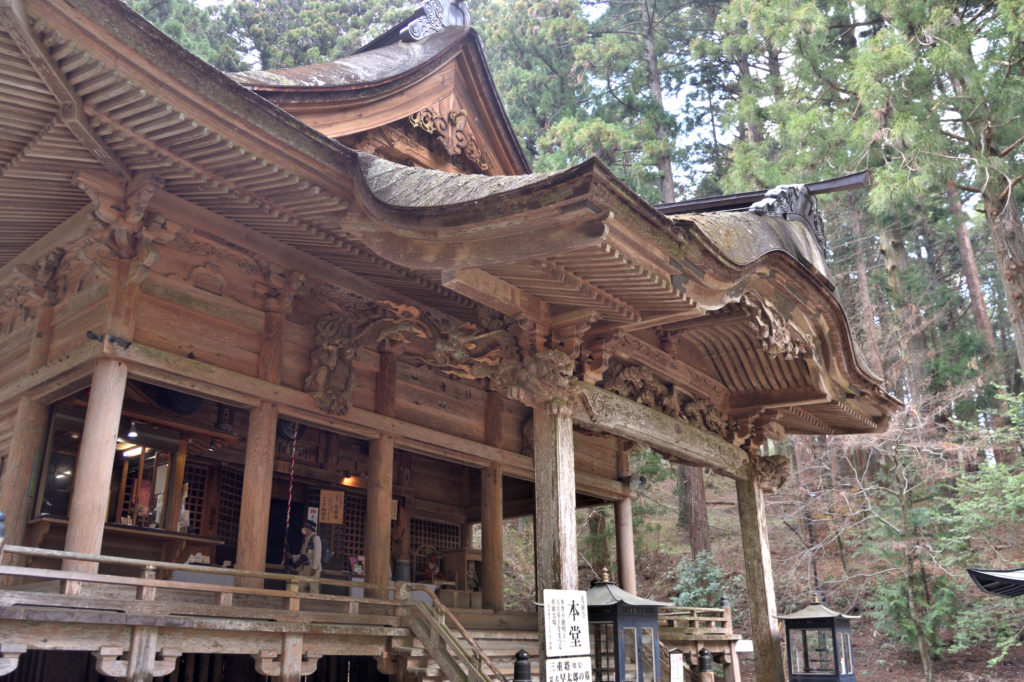 Kozenji temple is also known as the temple of "The legend of Hayataro". Hayataro is the name of a dog. About 700 years ago, a very strong mountain dog named Hayataro was kept in Kozenji temple. At Ensu Fuchu (Shibata city, Shizuoka Prefecture), there was a sad practice of dedicating a girl to a monster as a sacrifice. A monk traveling on a journey that knew the monster was afraid of Hayataro borrowed Hayataro. Hayataro fights for a monster on behalf of her daughter and defeats a monster that has plagued the villagers until then. Hayataro suffered wounds in the fight against monsters, but when he managed to get back to Kozenji temple, he died.
Since then, "Hayataro has been revered as a spirit dog for incarnate king and immorality," and he is still sleeping in this Kozenji temple. Between the main hall and the triple tower there is the tomb of Hayataro.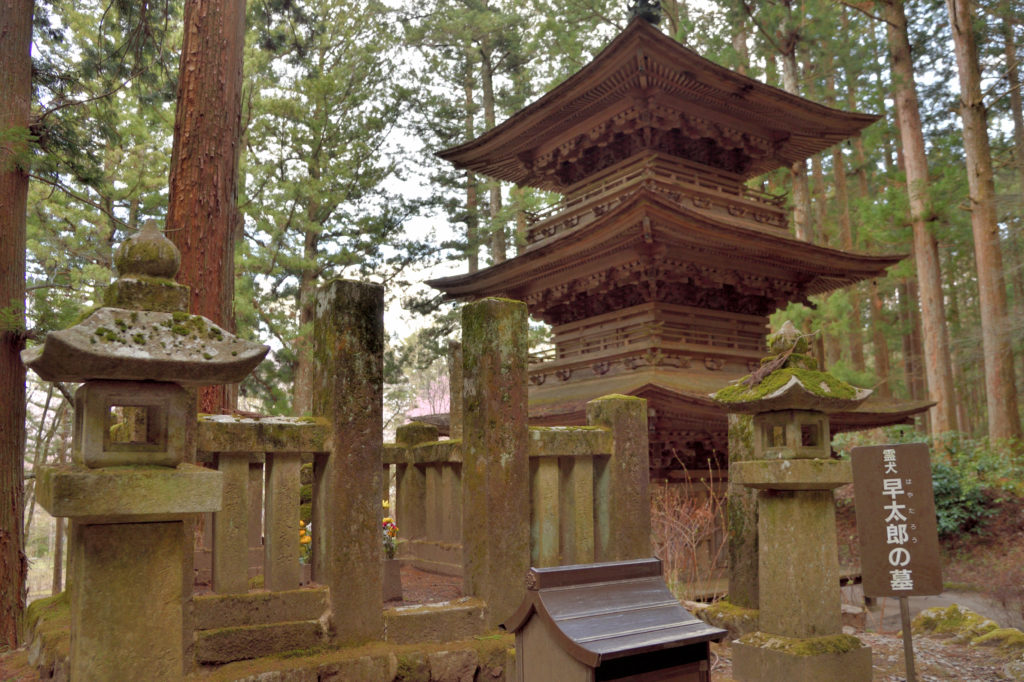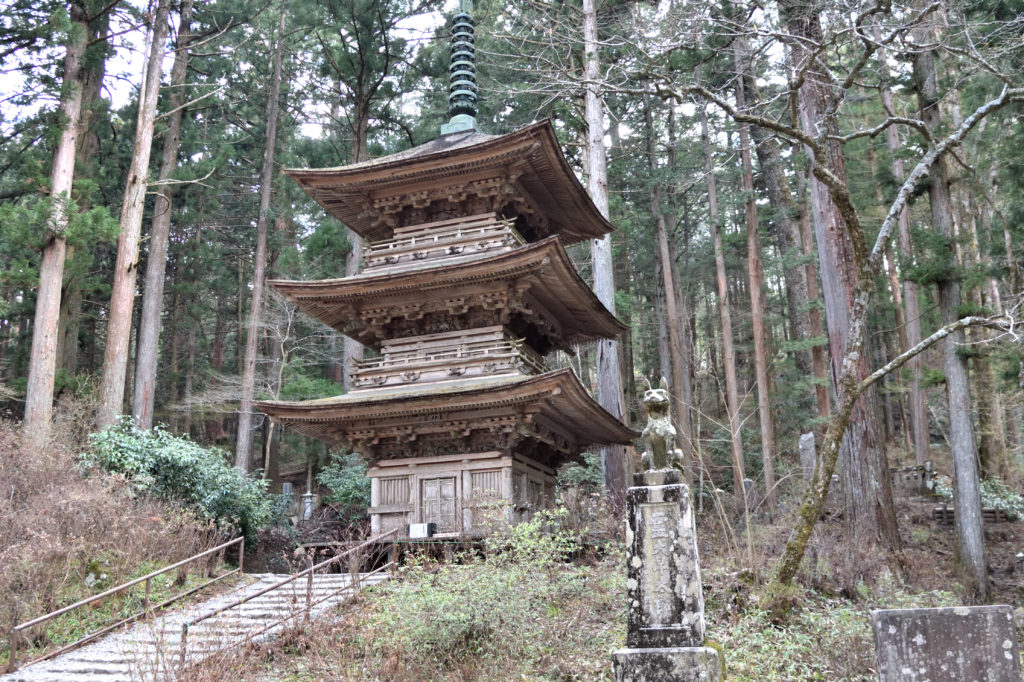 Kozenji temple is a unique temple in Shinshu where you can taste the majesty and sacred atmosphere in the silence.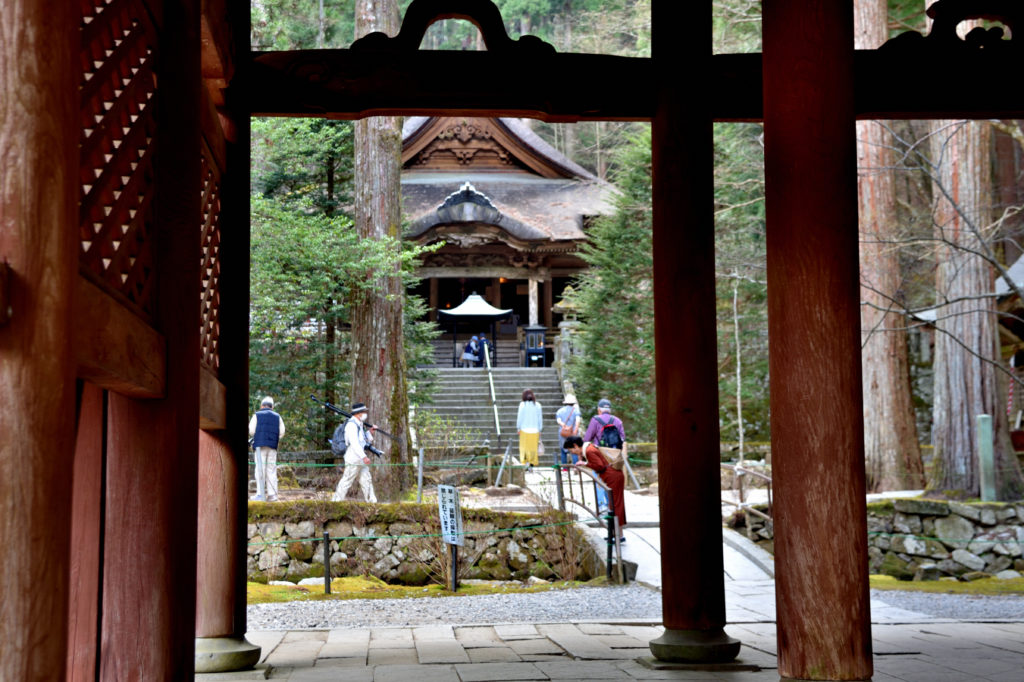 Takato joshi Park: https://takato-inacity.jp/h31/
Kozenji temple: http://www.kozenji.or.jp/ ority46 \ls