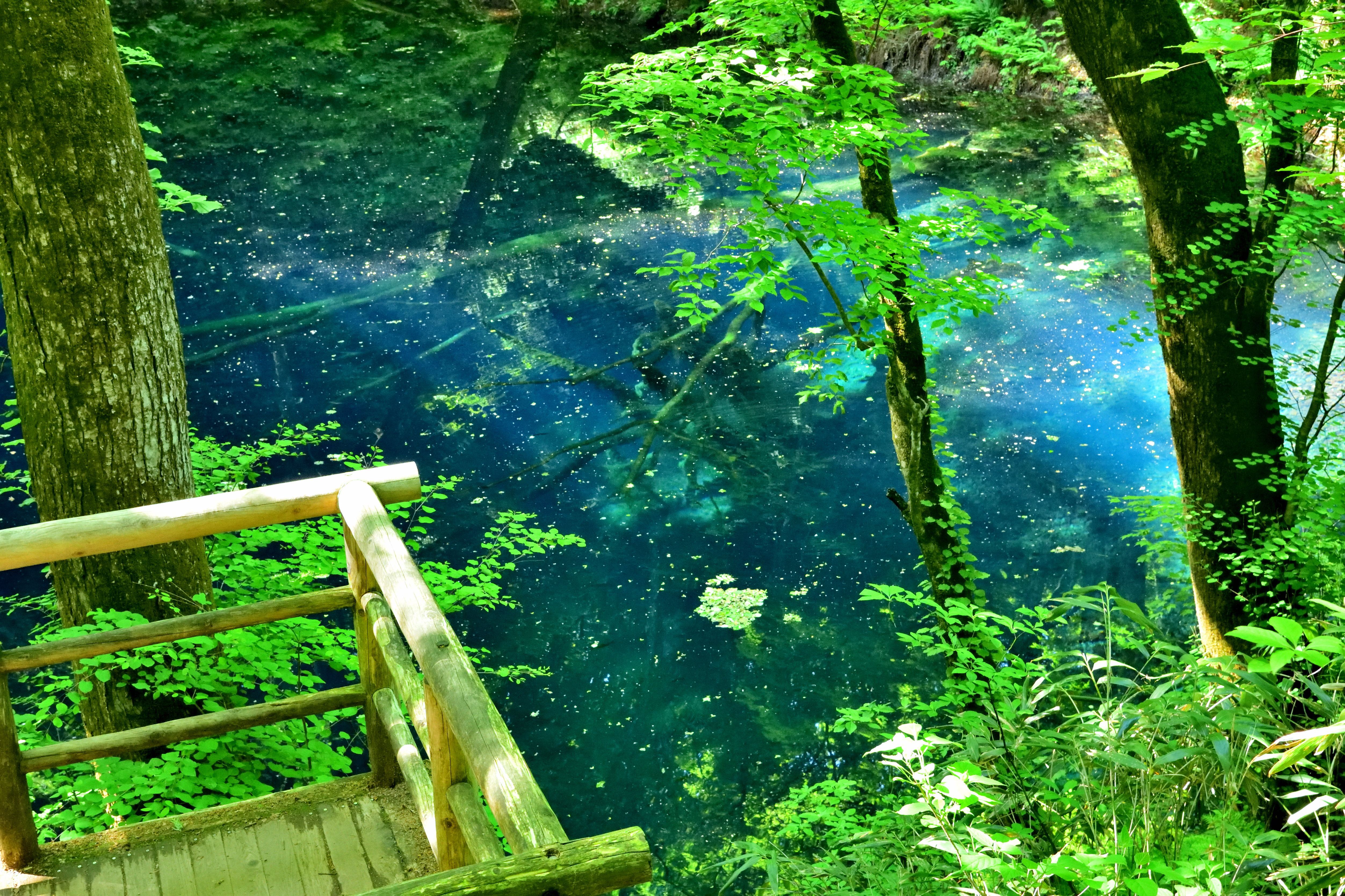 One of the world's largest unspoiled **Beech forests**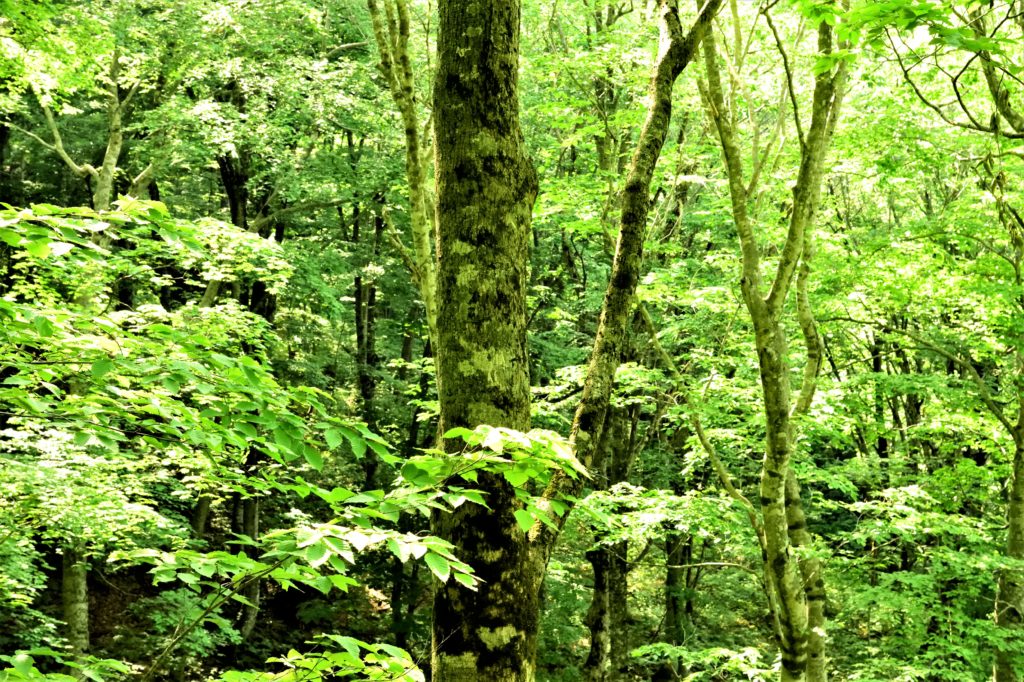 Hakkoda's **Jogakura Ohashi** is Japan's No. 1 upper road arch bridge. This bridge, which measures about 360 meters in length and about 255 meters in length between arches, was constructed as a bridge that links the Jogakura Valley in Hakkoda, where traffic was difficult. The height from the riverbed is about 122 m. Beneath the bridge is the cliffs of the Jogakura Valley, the scenic spots of Hakkoda where you can see the Hakkoda Mountain Range, Aomori City and Mt. Iwaki in the distance.
Go through the **Jogakura Ohashi** from Hakkoda to Shirakami Sanchi.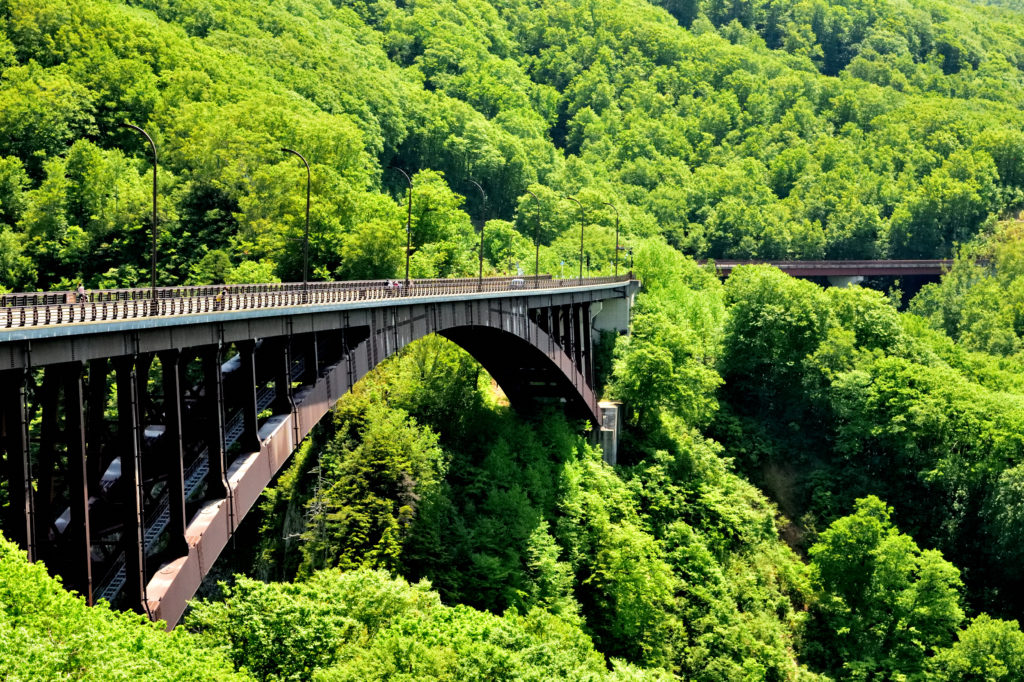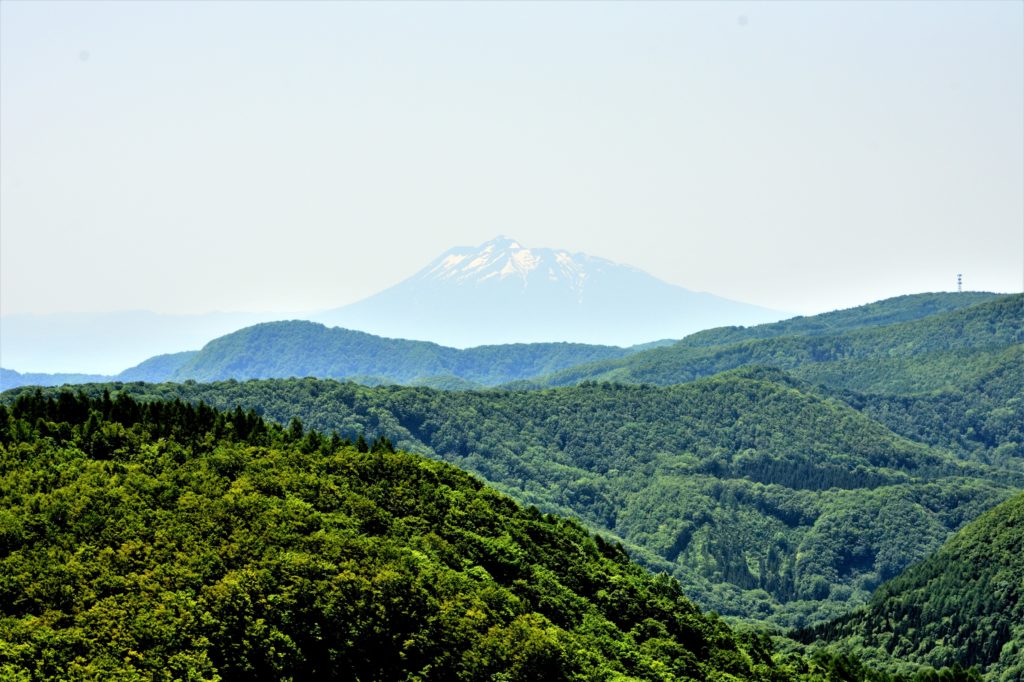 Shirakami Sanchi is located on the prefectural border between Akita and Aomori prefectures and is the first registered World Heritage Site in Japan along with Yakushima, Horyuji and Himeji Castle. It is after all that ecosystem that Shirakami Sanchi was most evaluated. It is noteworthy in the ecosystem of Shirakami Mountains, but it is the beech forest.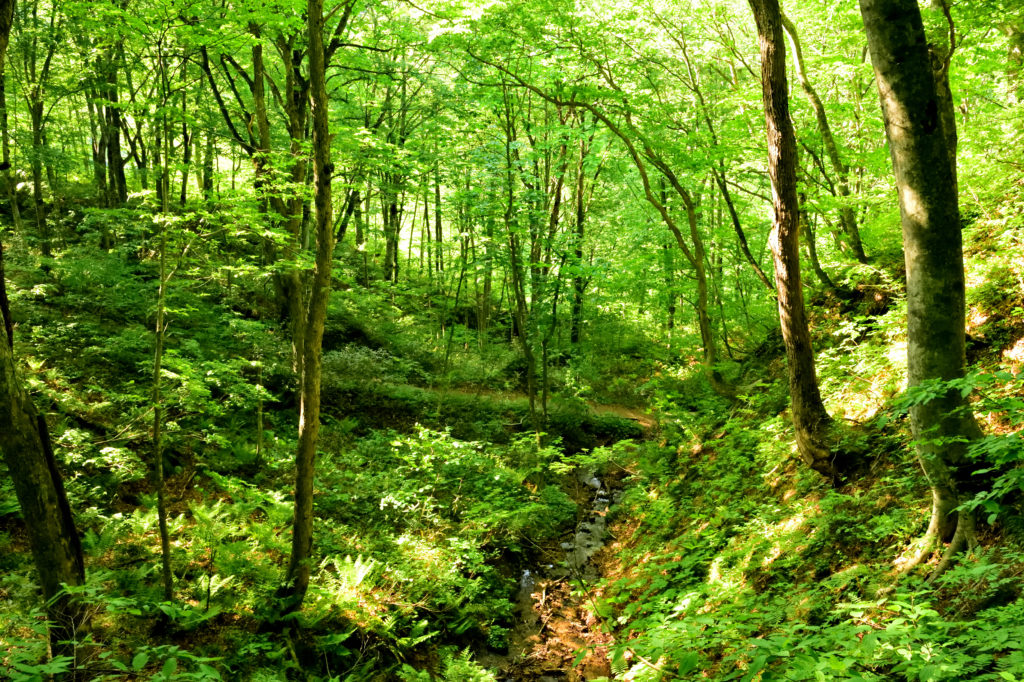 It is after all that ecosystem that Shirakami Sanchi was most evaluated. What is noteworthy of the ecosystems of the Shirakami Mountains is its beech forest. The big point is that it is not an ordinary **beech forest** but **primary forest** that has not yet been influenced by human beings.
One of the world's largest precious untouched nature is spreading. In the World Heritage Site, there is a youthful forest zone consisting mainly of beech primary forests, giant trees with several hundred years of age, and such as fallen trees, all the ecology of beech forests.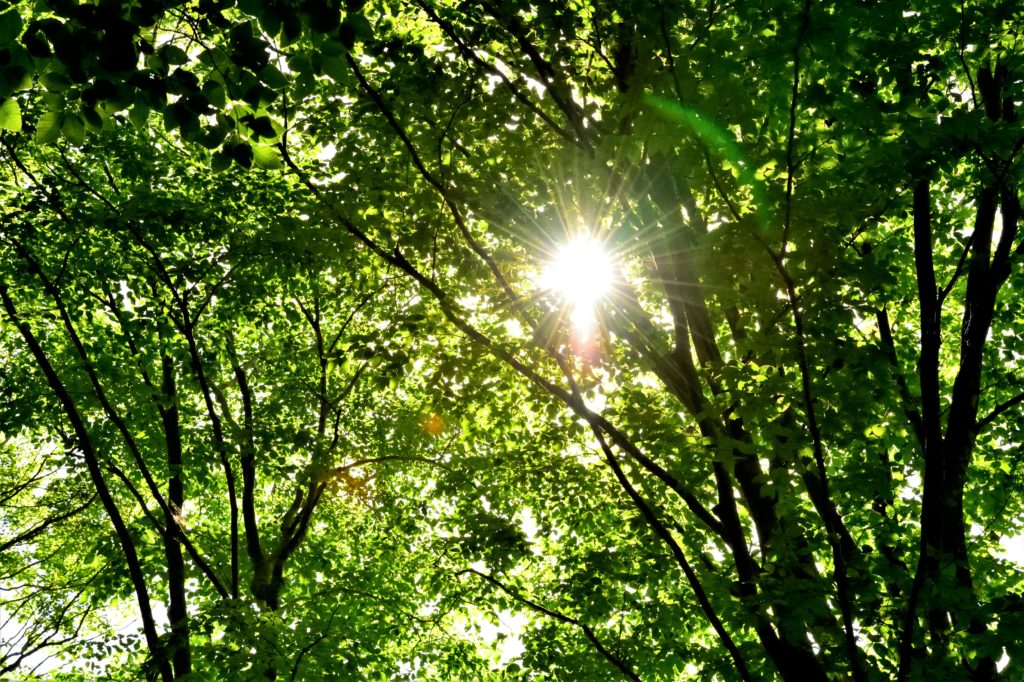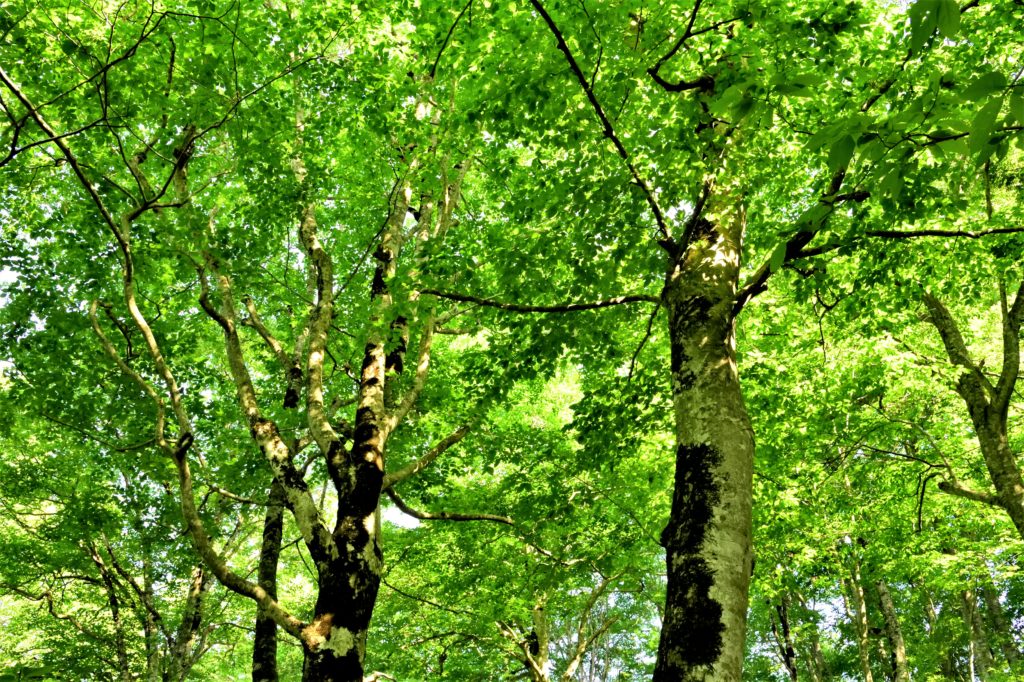 In addition, the ecosystem where rare species such as black woodpecker and golden eagles inhabit is still maintained. I visited **Aqua Green Village ANMON** and walked the walk course of the beech forest in the mountains on the right bank of the Anmon River. It looks like the dark forest that appears in the movie **Princess Mononokehime** directed by Hayao Miyazaki.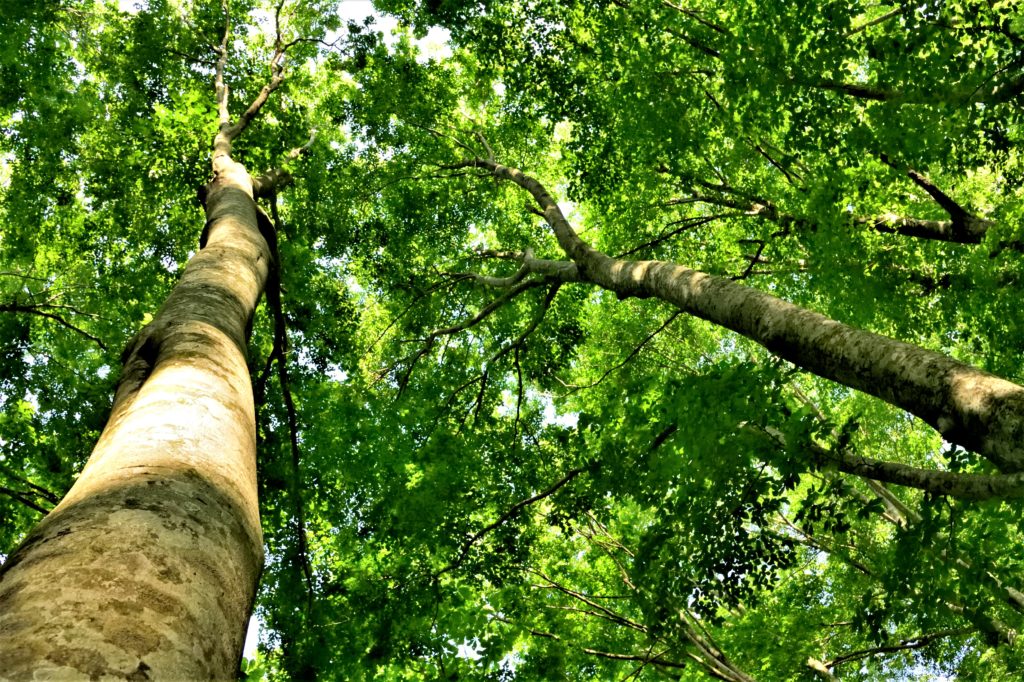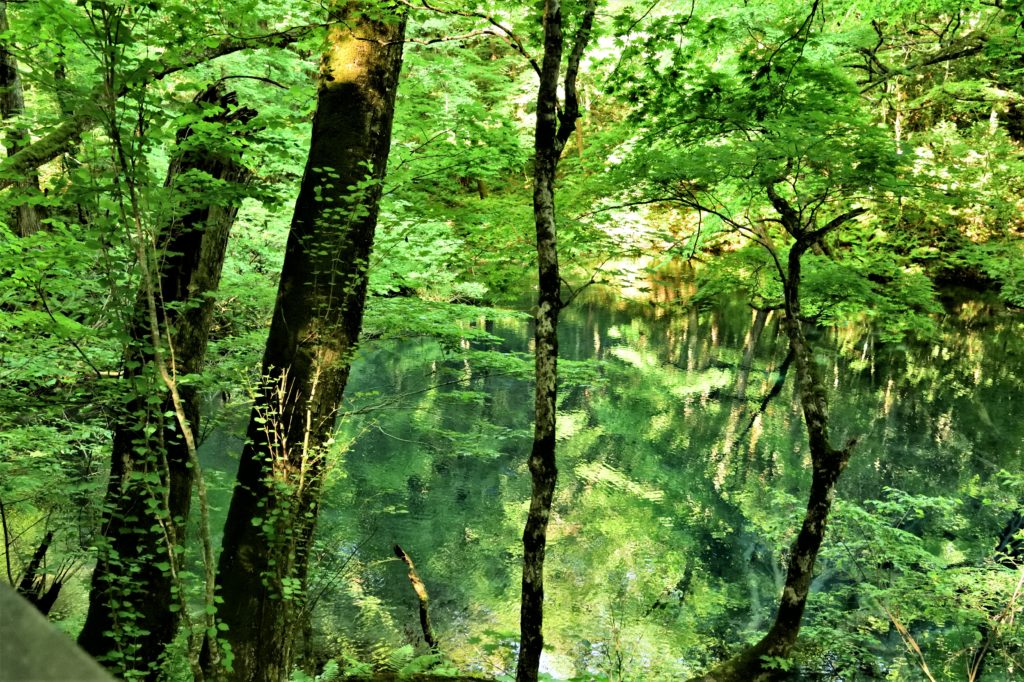 A majestic and mysterious blue, one of the twelve lakes **Aoike (Blue Pond)**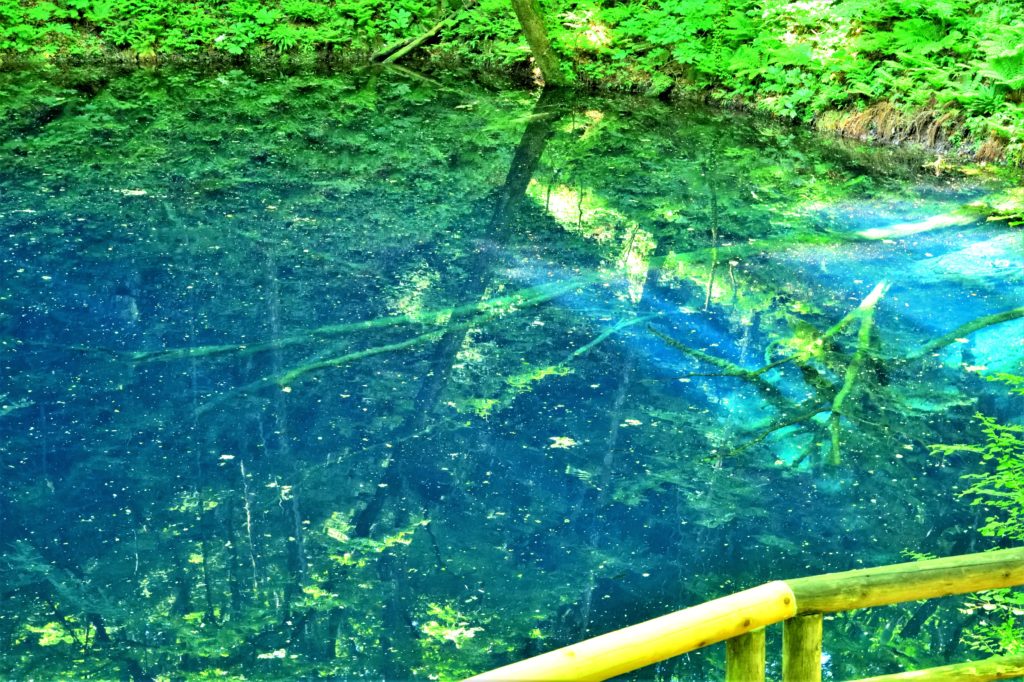 Then I visited the **Twelve Lakes** where large and small lakes are scattered in the beech primary forest in Fukaura Town, Aomori Prefecture, at the western end of the Shirakami Mountains.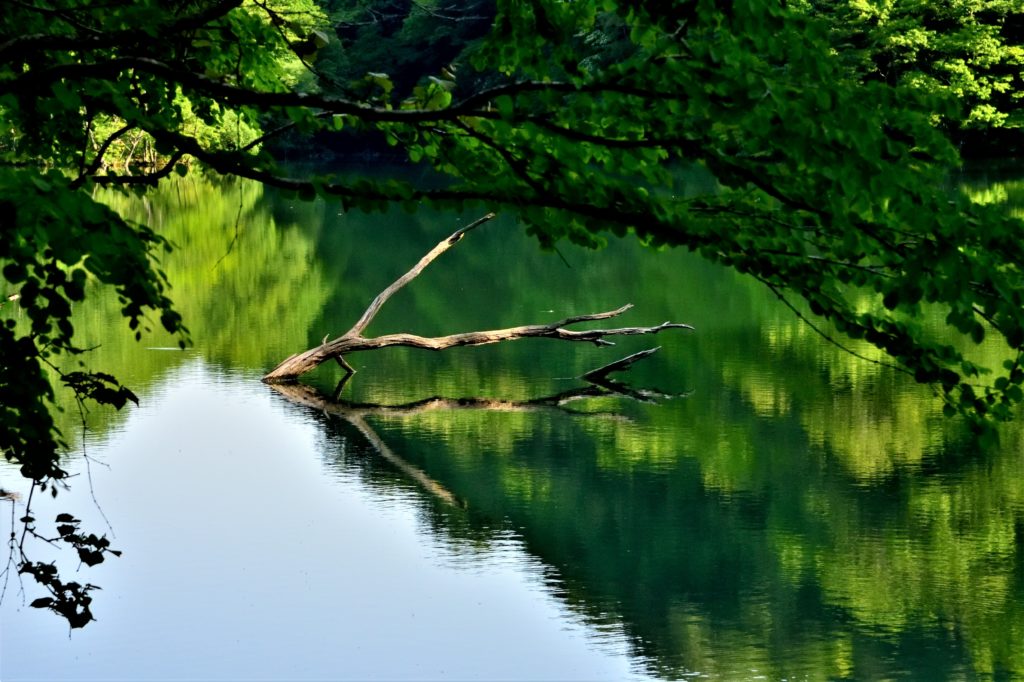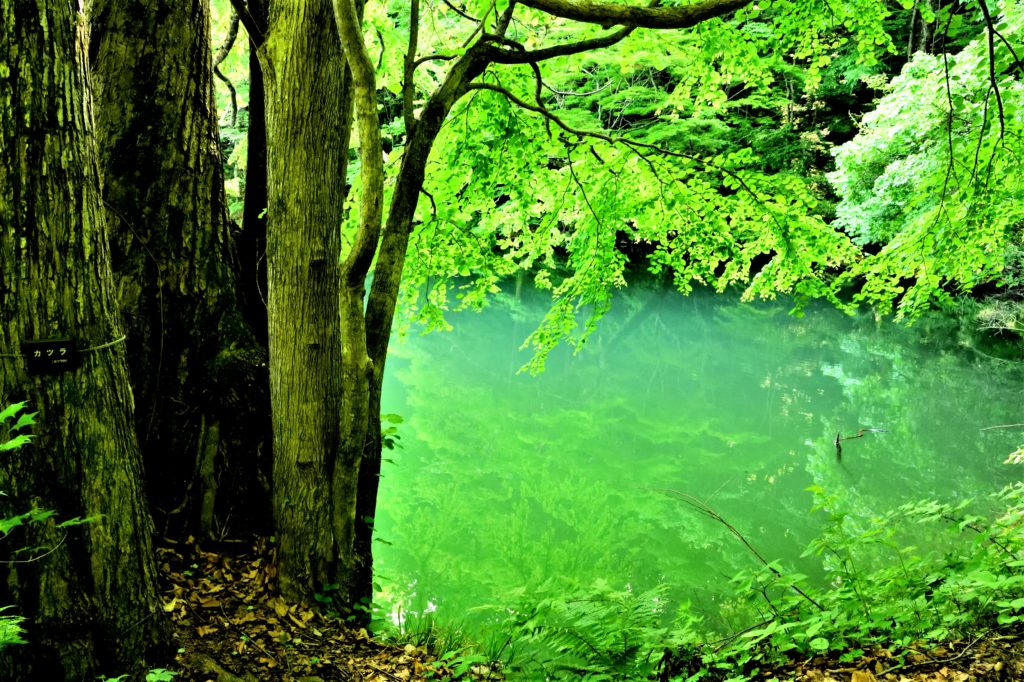 Especially, **Aoike (Blue pond)** has mysterious cobalt blue lake in the beech forest. Depending on the time of day, the shades of blue change, and if you go near noon in the morning you can see clear blue with high transparency, and in the afternoon you can see the majestic chic blue.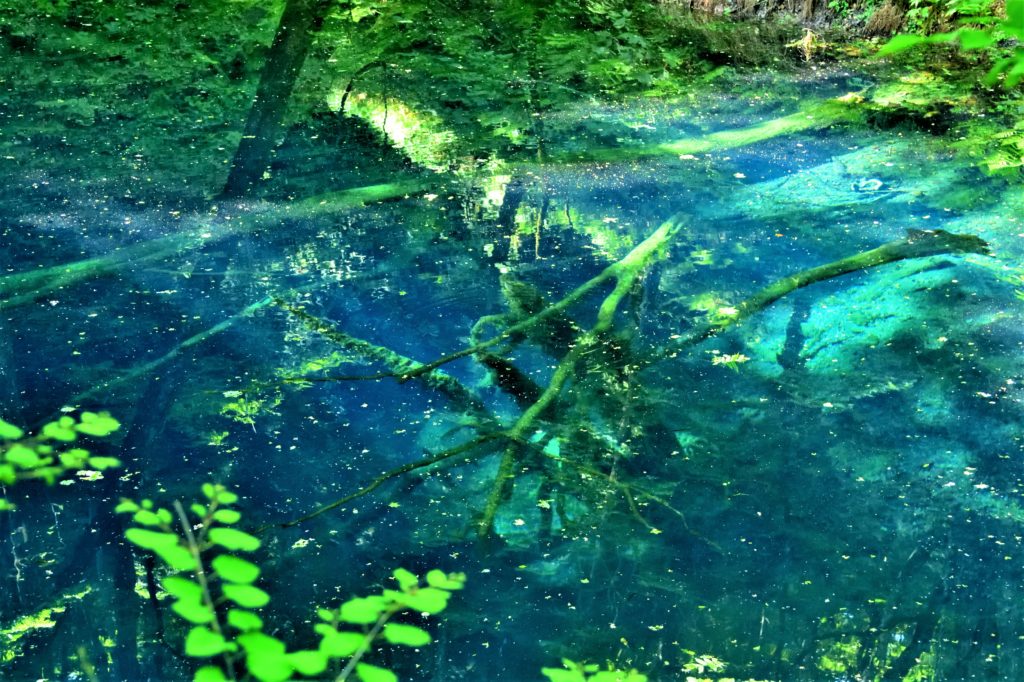 While looking at the blue pond for a while, the light changes colors one after another and you are fascinated. It seems that there are various theories why Aoike is such a blue, but it has not been formally solved yet. I was struck by a mysterious feeling that I could blend in with the mysterious landscape, and I could feel that my mind and body were healed.