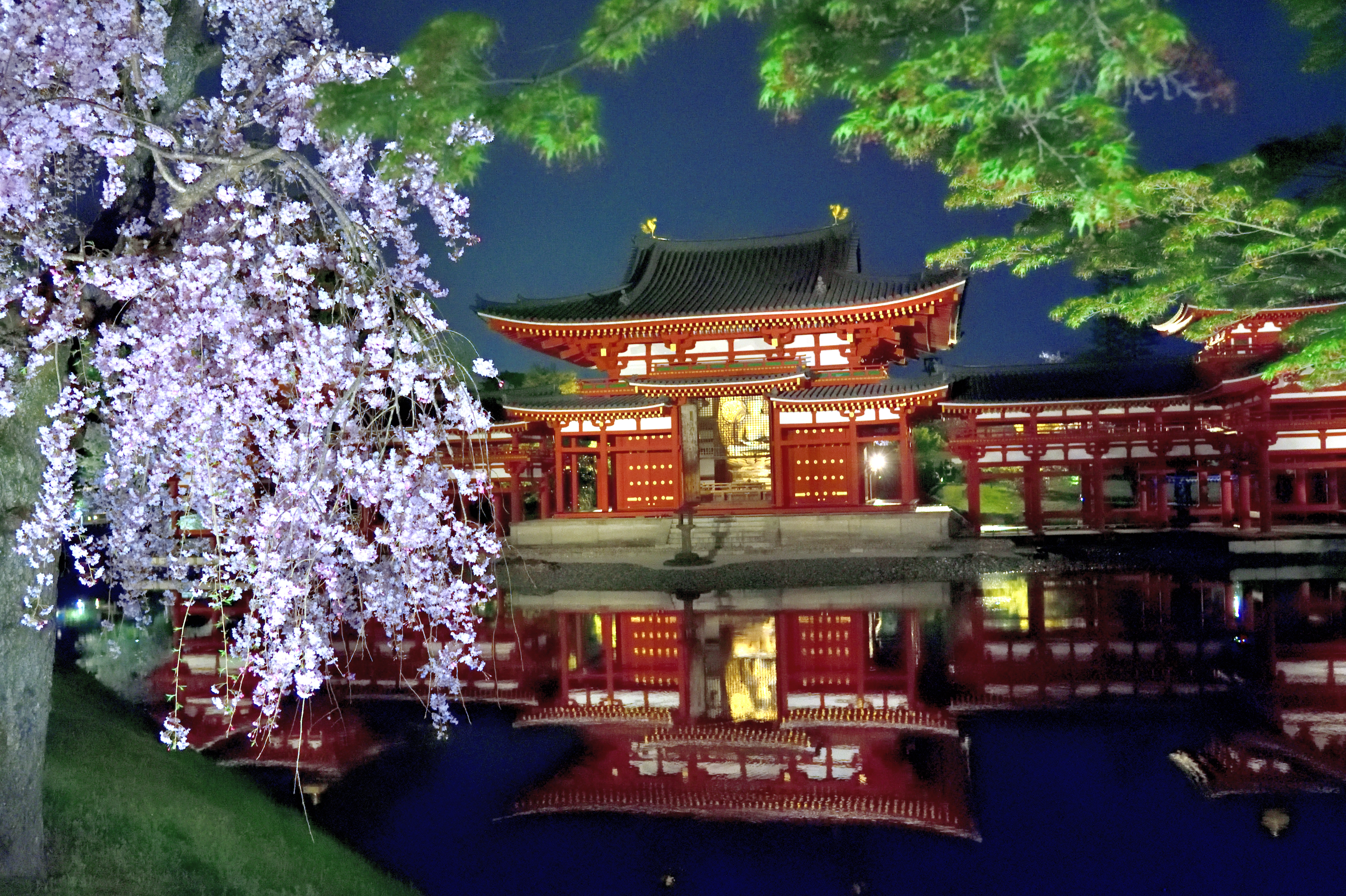 Build the world of paradise pure earth in this world "Byodoin temple"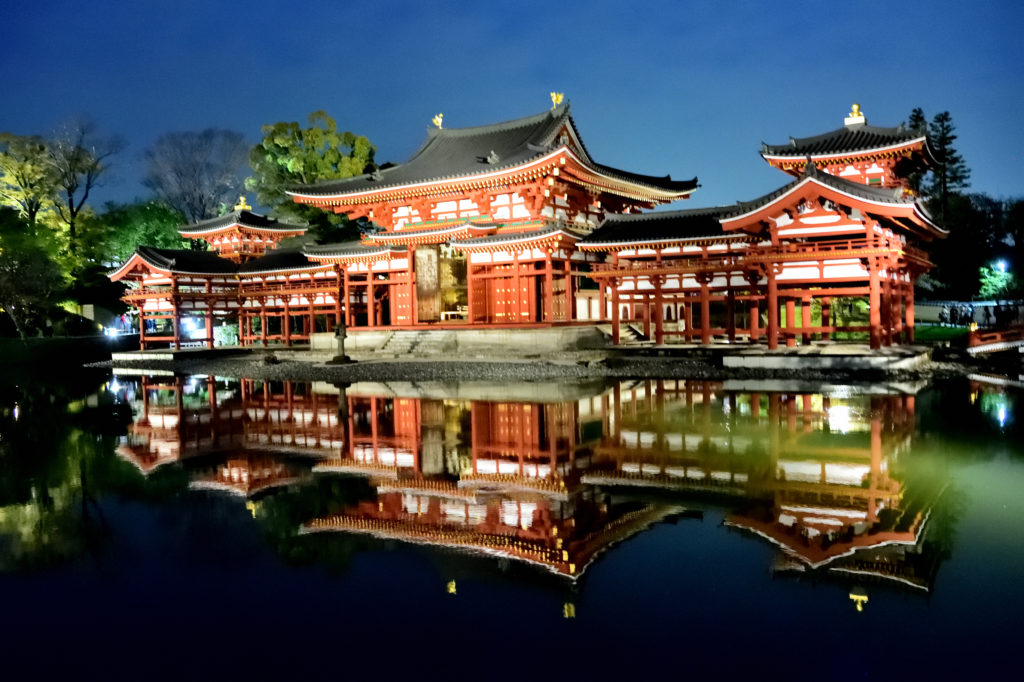 This building is one of the country's most well-known examples of Buddhist architecture and the only original structure of the Byodoin Temple complex that remains today.Yorimichi Fujiwara, who built Fujiwara's heyday, turned his father (Michinaga Fujiwara)'s villa into a temple and was founded in 1052. Look on the back of a Japanese 10 yen coin and you'll see Byodoin Temple's famous Hoodo Hall, also known as Amida Hall or Phoenix Hall. The figure, which is erected facing the east and forms a beautiful Pure Land Garden with the surrounding shallow ponds (Aji Pond), is said to mimic a palace that floats in the Pure Land Treasure Pond.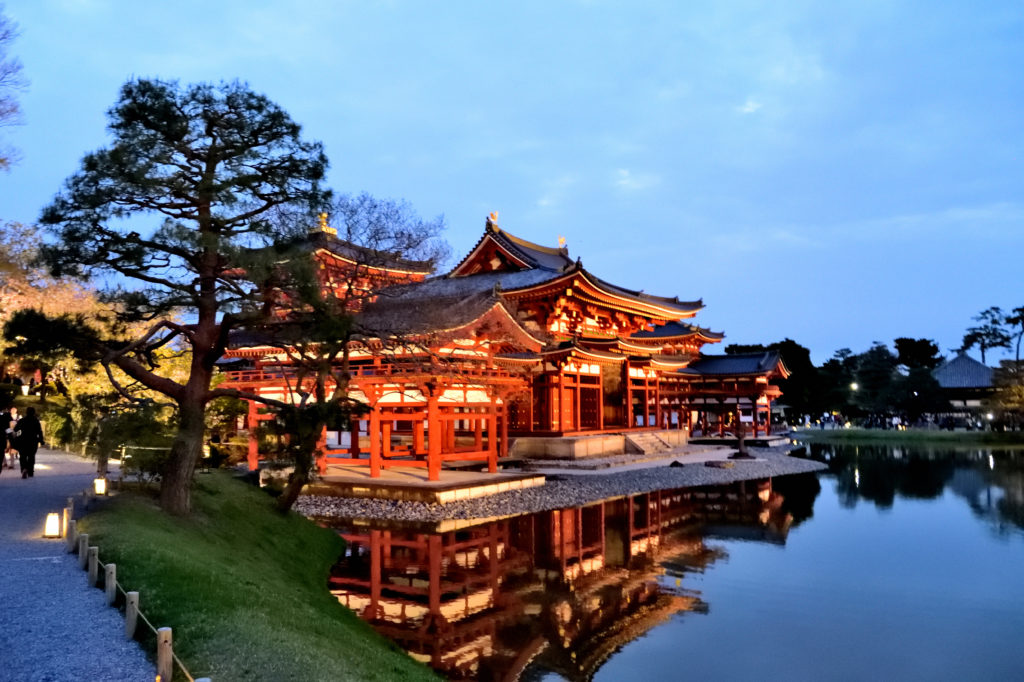 In the middle hall, a golden Amida Buddha statue about 2.5m high is enshrined. A window is provided at the center of the grid to allow you to see the Buddha's face from the outside of the pond.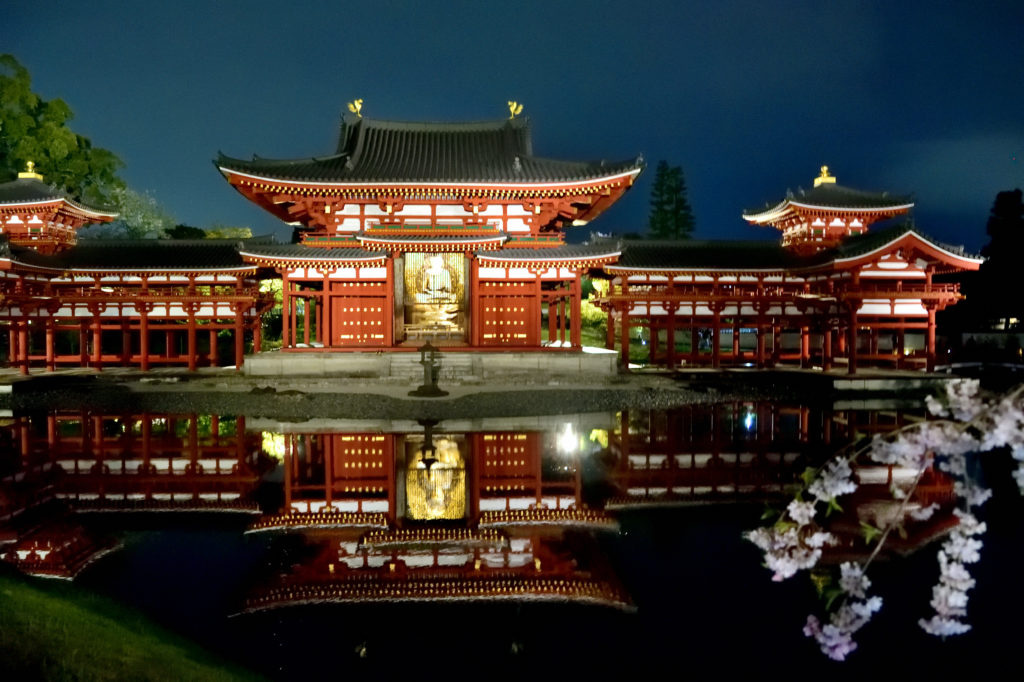 A flat bridge connecting the north shore and the north wing, an anti-bridge. The image of the northern wing reflected in the water of Aji Pond is also beautiful. The state beach is also beautiful, as it is covered with moss. The buildings on the left and right of the temple are called the wing corridor.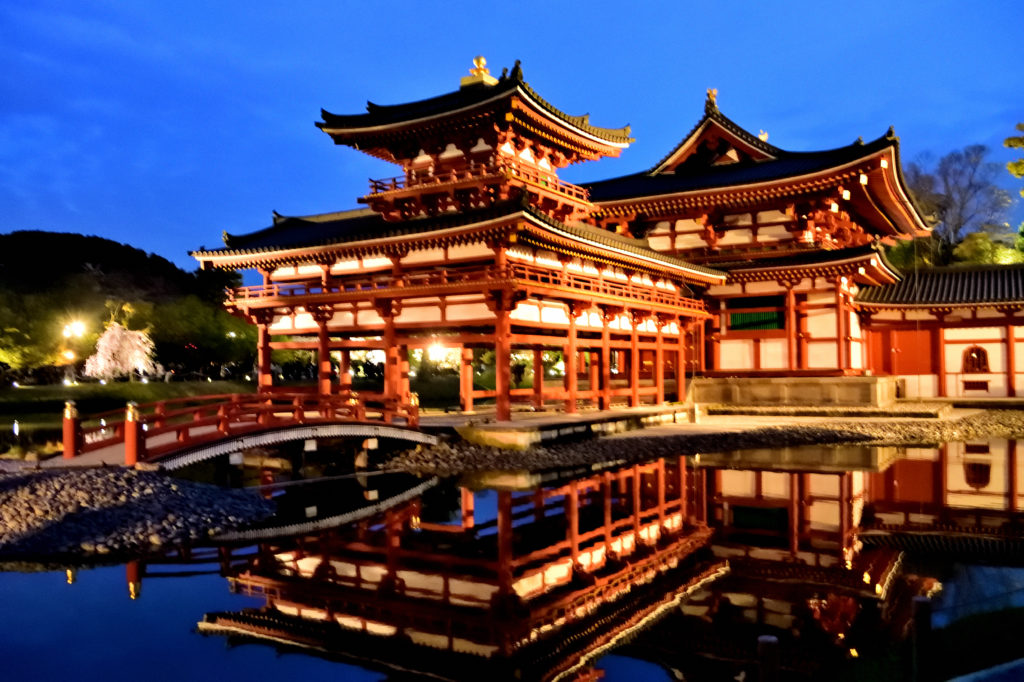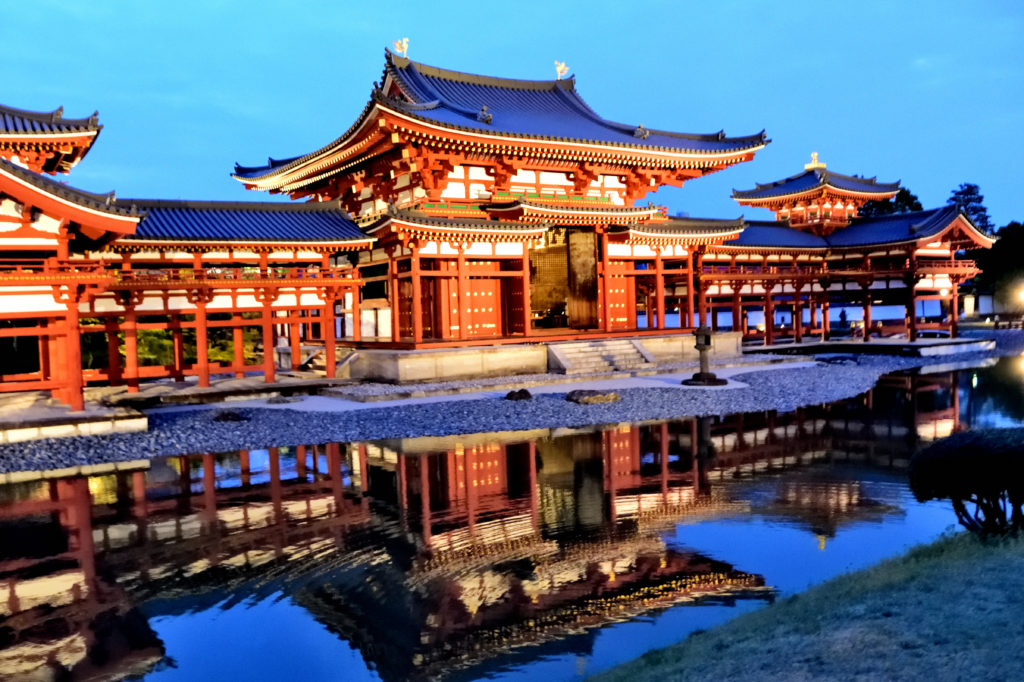 The weeping cherry blossoms with "Byodoin temple" that hang on the water surface.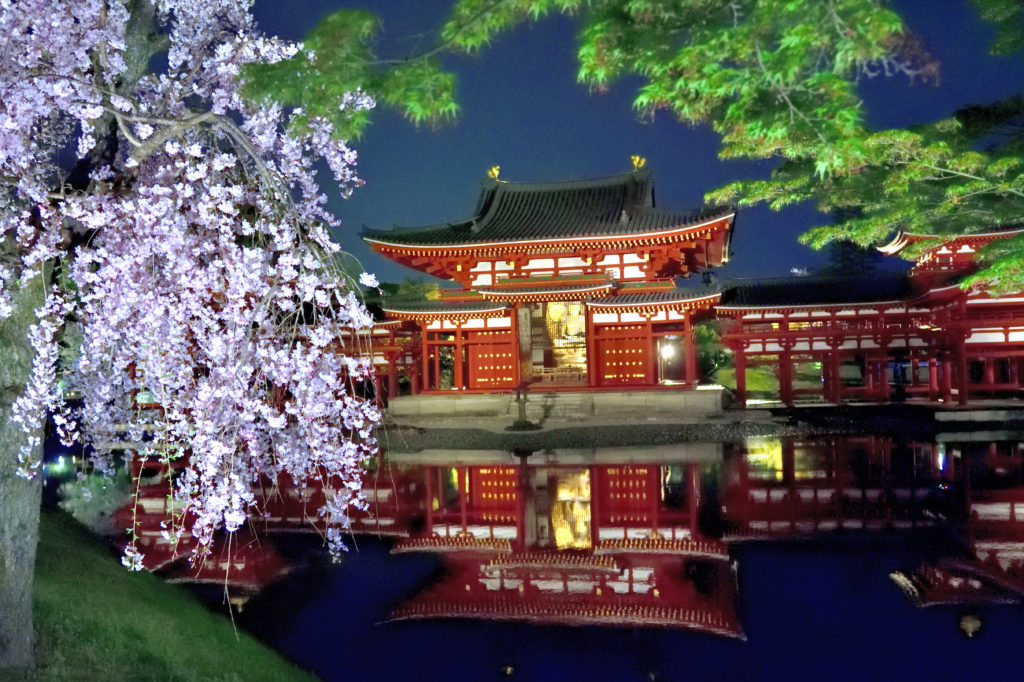 Byodoin temple is a famous spot of cherry blossoms, and that conveys the Heian period culture that creates the world of the paradise pure world in the present age. Cherry trees are lined up on the outer side of the Aji Pond, which extends on the left wing side, and you can enjoy the weeping cherry blossoms that hang on the water surface. The contrast between the light pink cherry blossoms reflected in the water surface and the lighted-up "Hoodo" is excellent.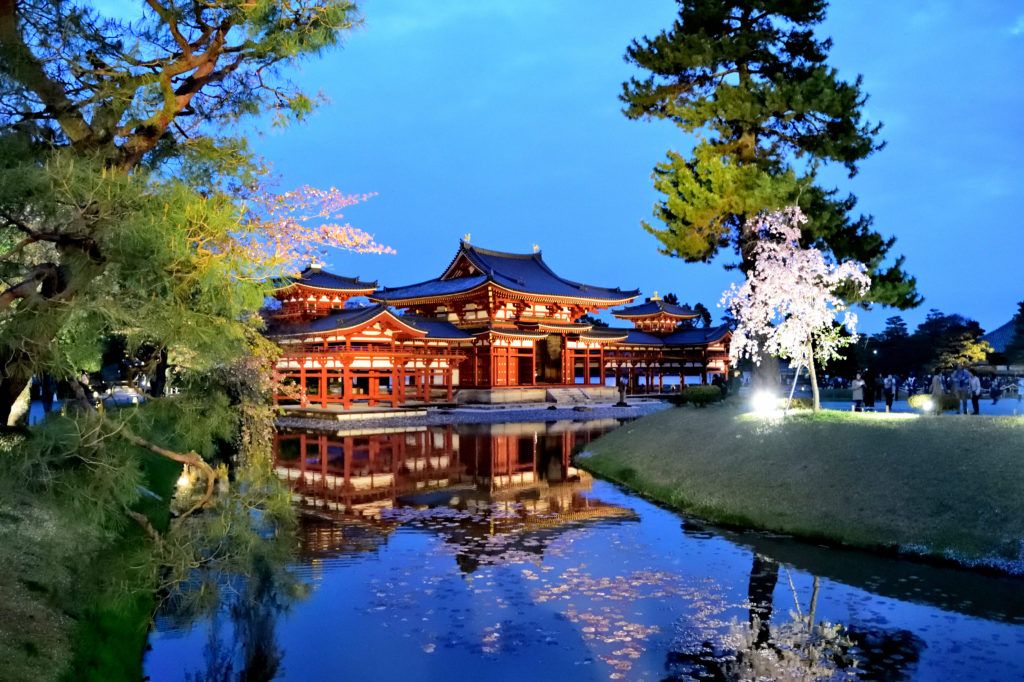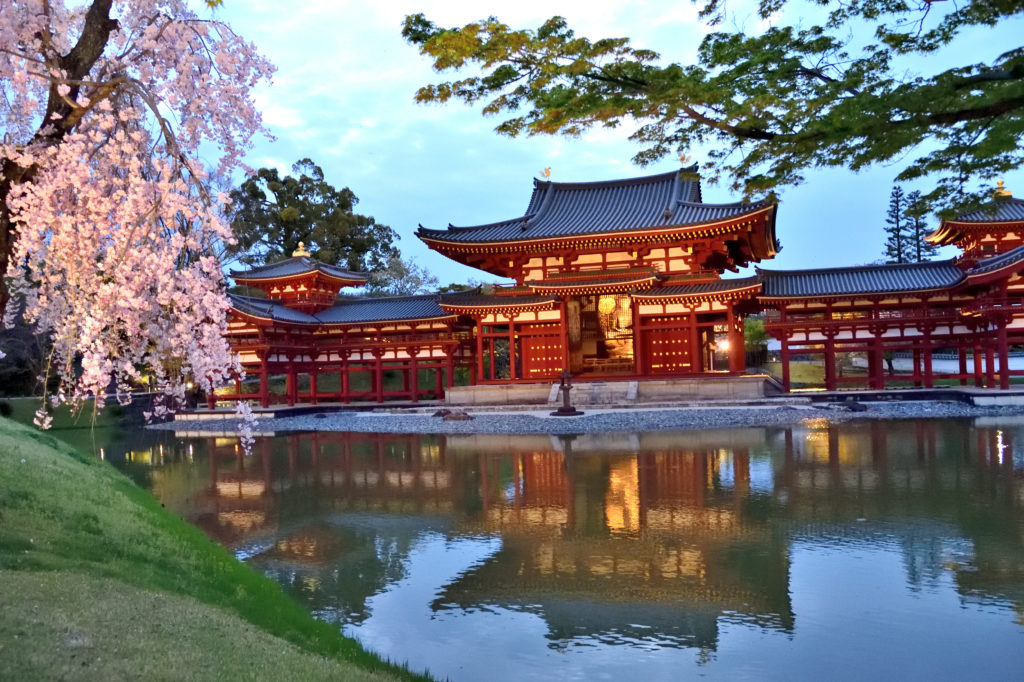 Hours and Admission fees
Hours: 8:30 - 17:30 (No admission after 17:15)
Entrance Fees: Adults 600 yen Junior High School Students 400 yen
Elementary School Students 300 yen
Access
10-minute walk from JR Uji Station on the JR Nara Line
10-minute walk from Keihan Uji Station on the Keihan Railway Uji Line
Address: 116 Uji-renge, Uji City
Tel.: +81-(0)774-21-2861