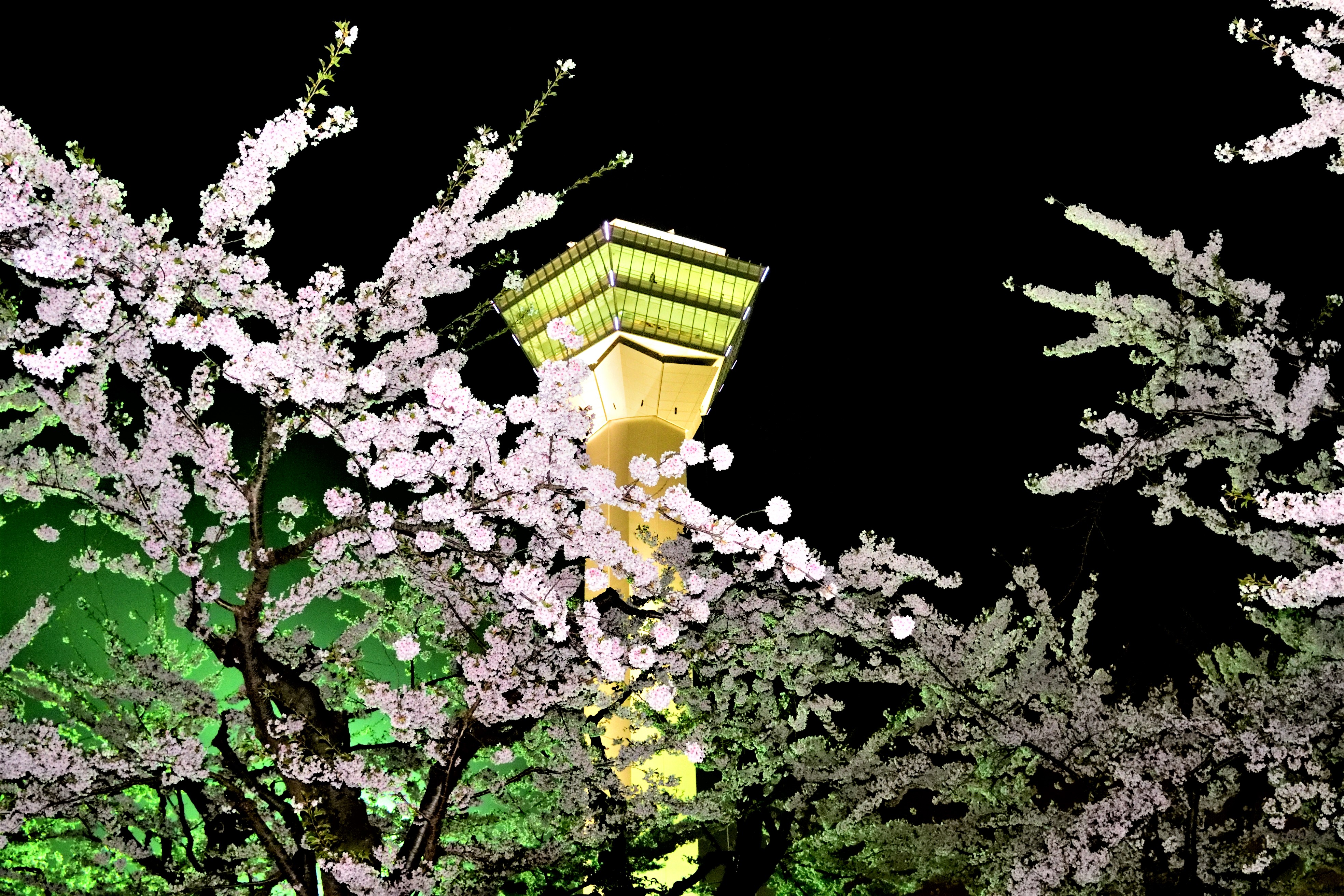 The cherry blossoms are in full bloom at the "Goryokaku", the stage of the final battle of the Boshin War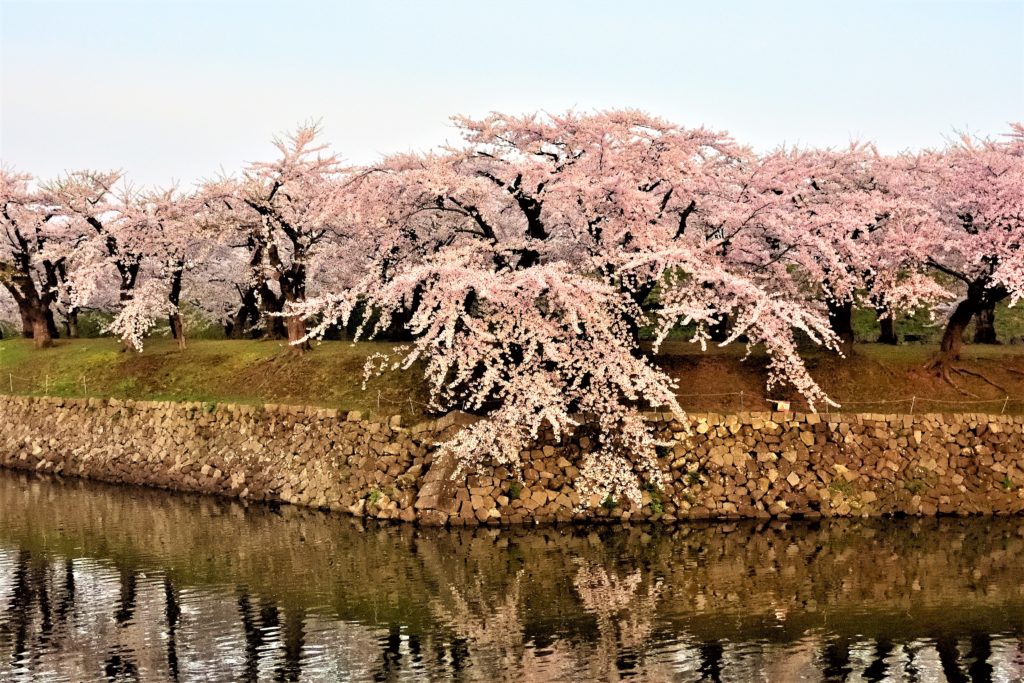 Goryokaku is the site of the Hakokan War, the last battle of the Boshin War. Goryokaku was open to the general public as a park in 1914, and it was recognized as the only country-designated special historic site in Hokkaido in 1952.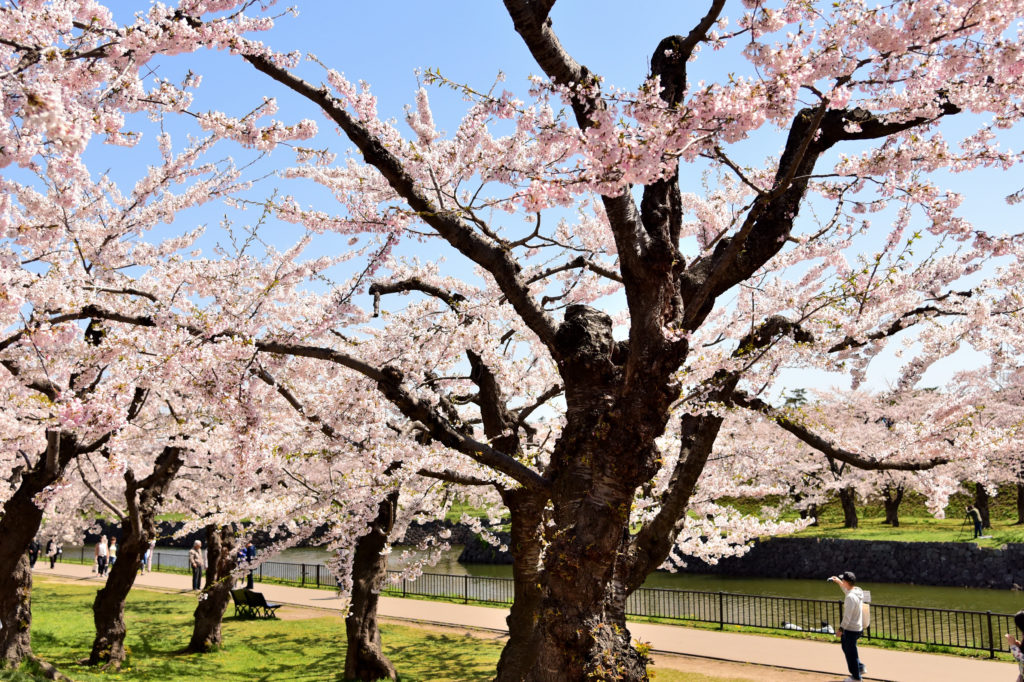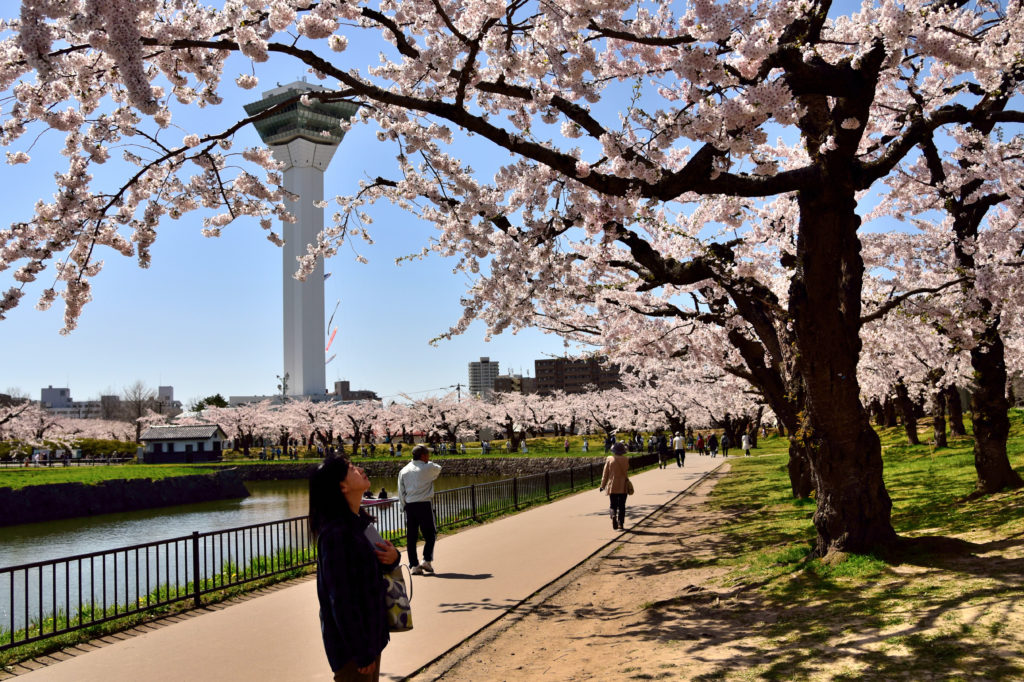 A star-shaped castle surrounded by many trees and moats is pink with spring cherry blossoms, red and yellow in autumn, and white in winter. One of the highlights is the Hakodate magistrate, which is the Edo shogunate government office restored in 2010.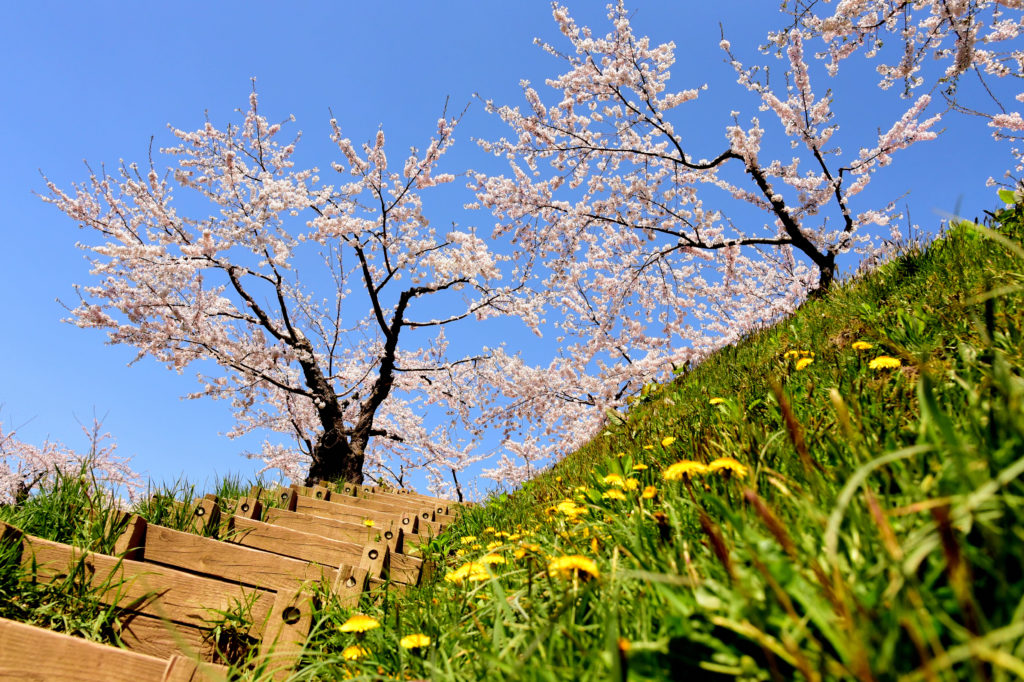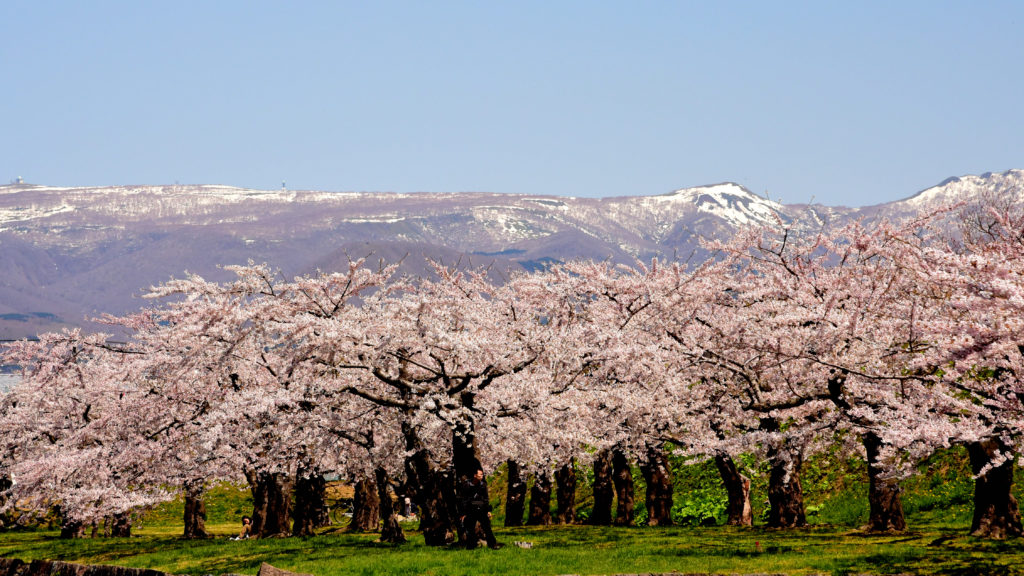 There is a walkway on the high ground (banked inside the moat) and you can go up and down freely. From this walk way, you can just look down on the cherry trees planted under your eyes, and you can enjoy a view like a cherry-colored plain depending on the place.
You can see citizens taking a walk around the moat or taking a dog walk.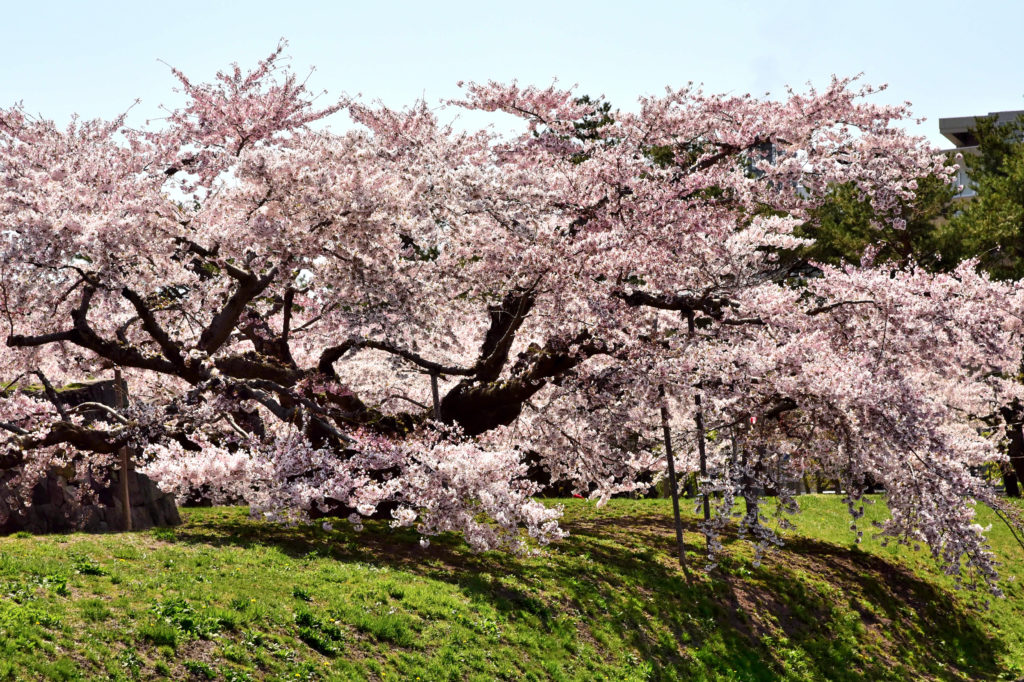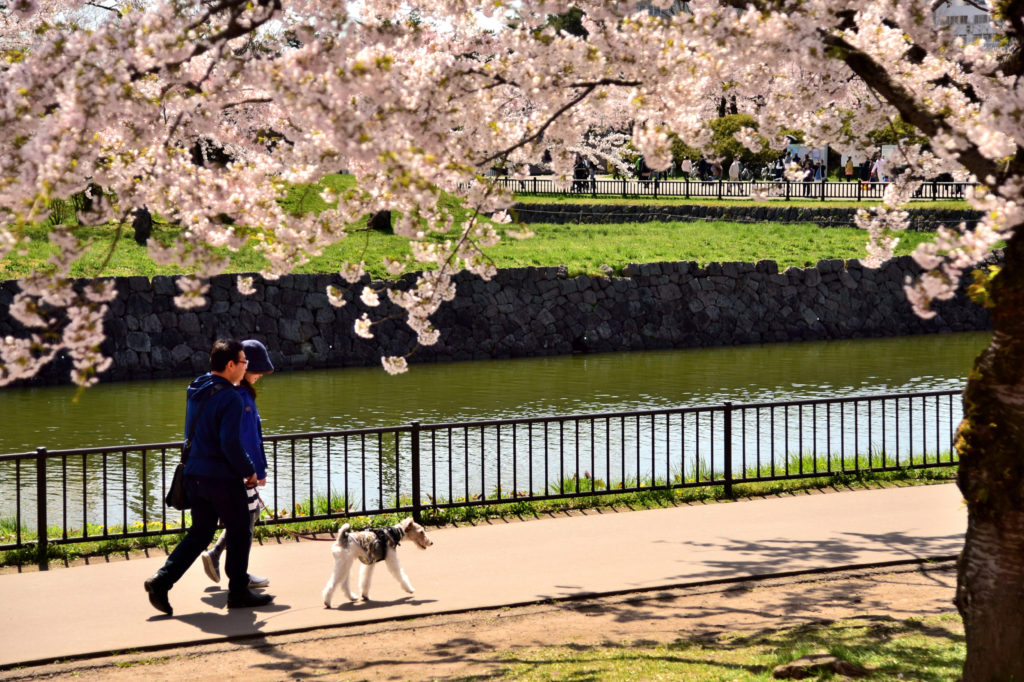 Great view of Goryokaku Tower and cherry blossoms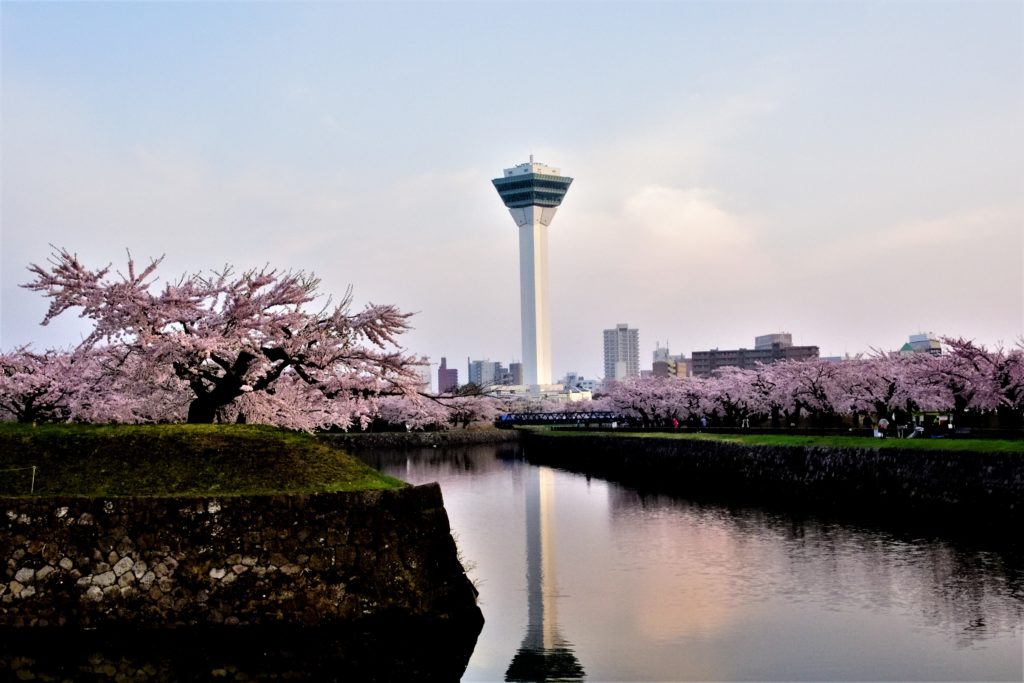 In 1964, a 60-meter-high tower (45-meter observation deck) was built to commemorate the 100th anniversary of Goryokaku. And the new tower, which was rebuilt and opened in 2006, is the current "Gyogokaku Tower".
The white Goryokaku Tower, which stretches well, matches the scenery of cherry trees and moats.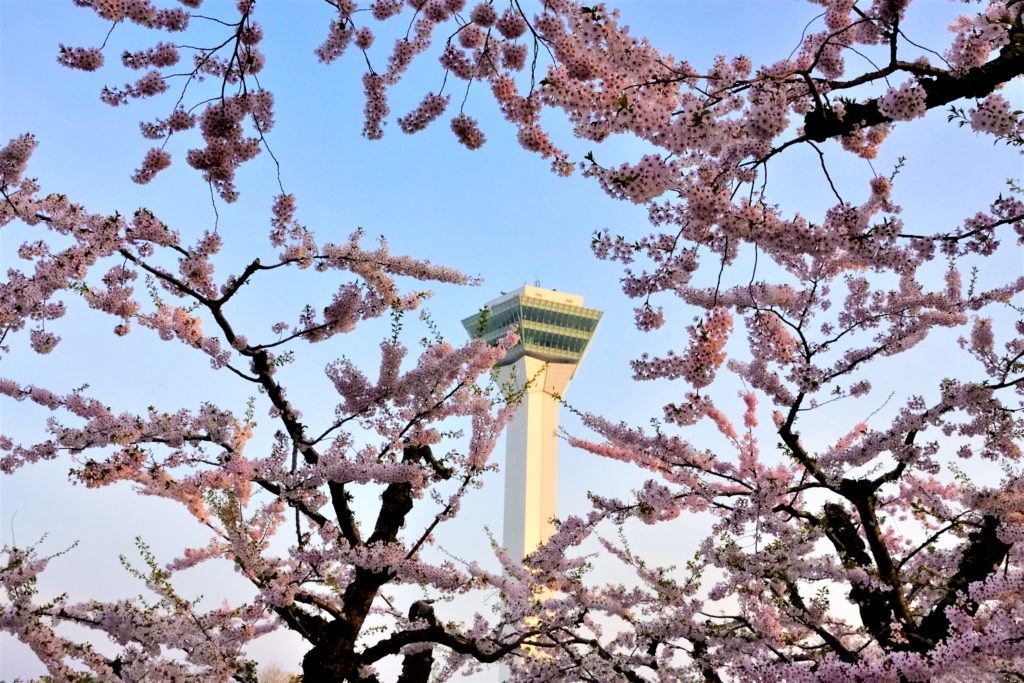 In Goryokaku Park, lights up are also held every year when the cherry blossoms bloom.
Even though it is lighted up, it does not shine a powerful light from below, but it is a style where a lantern is hung under the cherry tree to light up.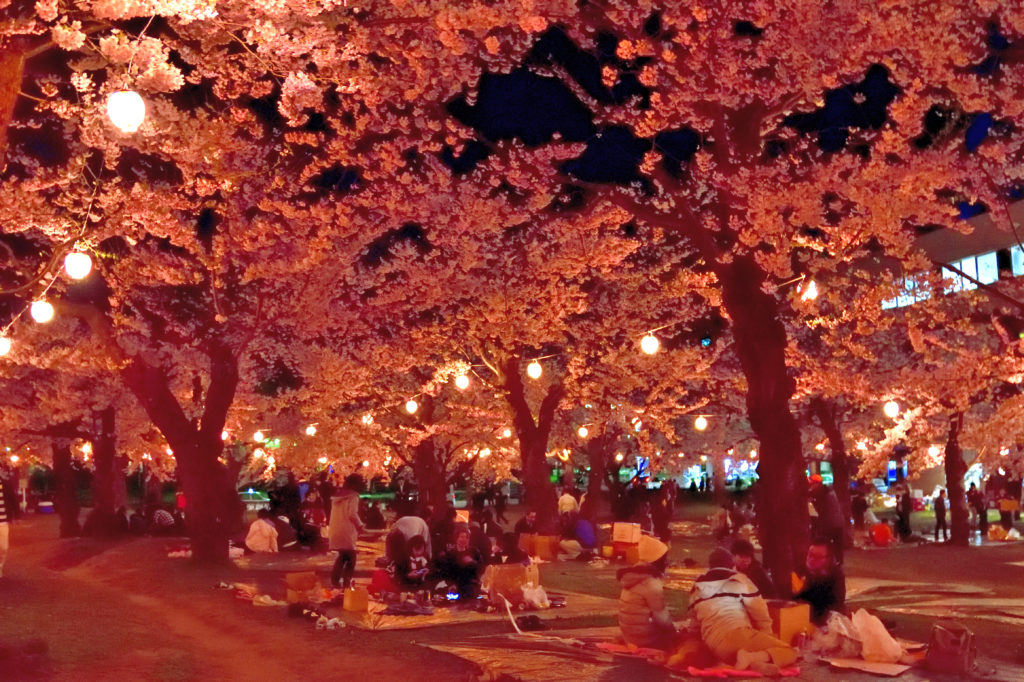 The night view of the Goryokaku Tower rises to the night cherry blossoms.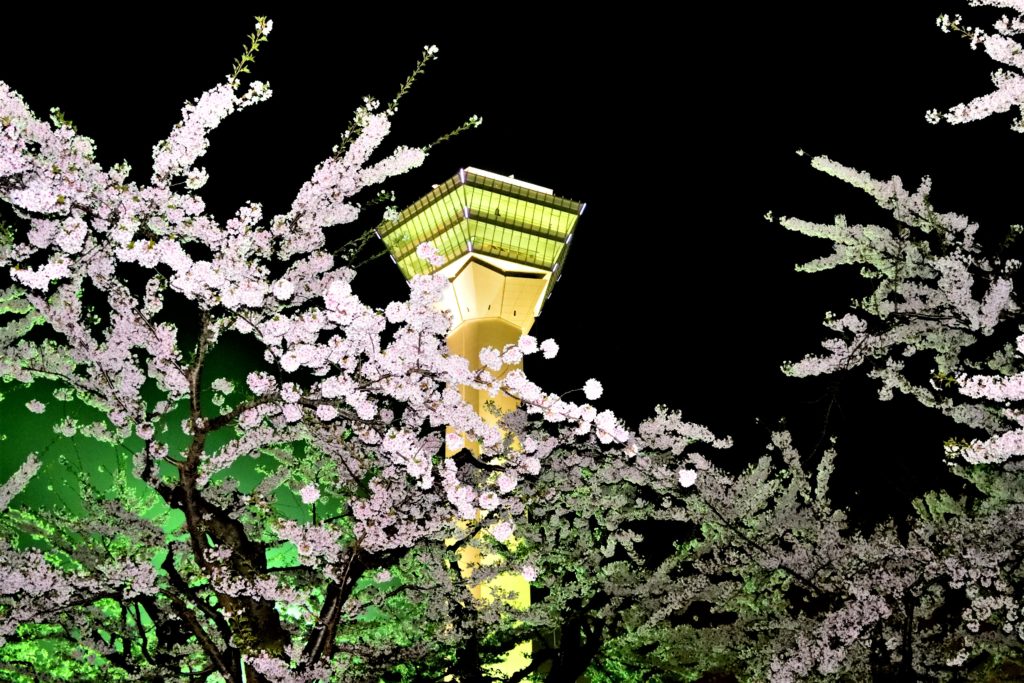 Rokkatei, one of the leading companies in Hokkaido, is located on the edge of the moat.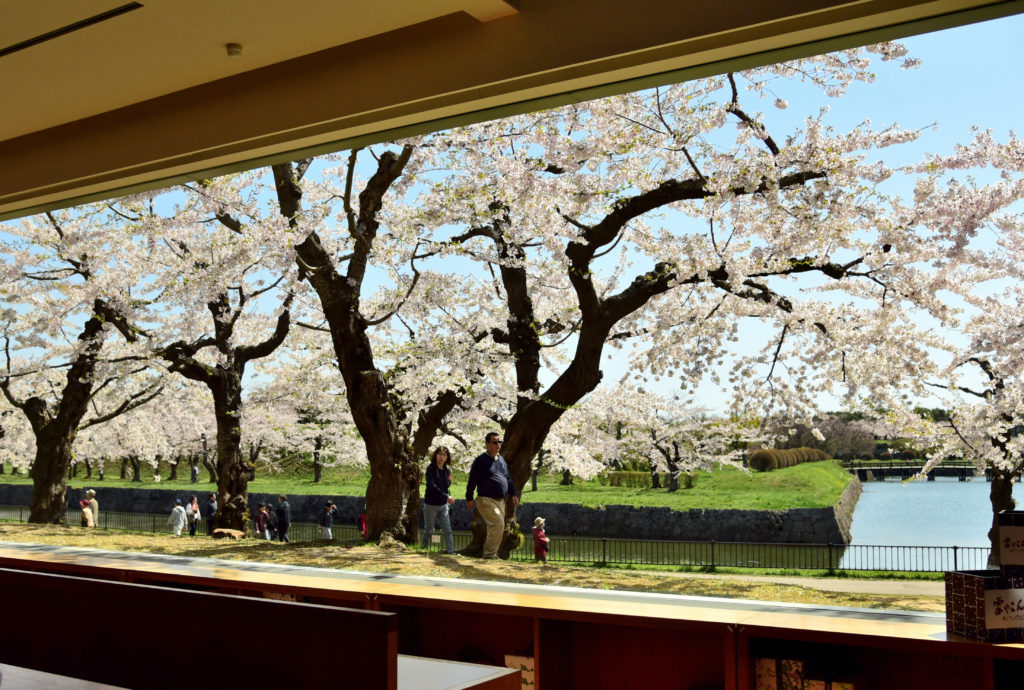 At this time of full bloom, "Hanami Rakugo" will be held in the Rokkatei store for one day with the cherry blossoms being lighted up. With the background of the night cherry blossoms illuminated from the large glass window, a mysterious world of only one day that does not seem to be a reality is spread. I watched "Hanami Rkugo" seen from the large glass window of Rokkasho from the park side at night, and decided to go to "Hanami Rkugo" absolutely next year to such a beautiful sight as the vision. During the day and night, I fully enjoyed the various cherry blossoms and left Goryokaku. ority49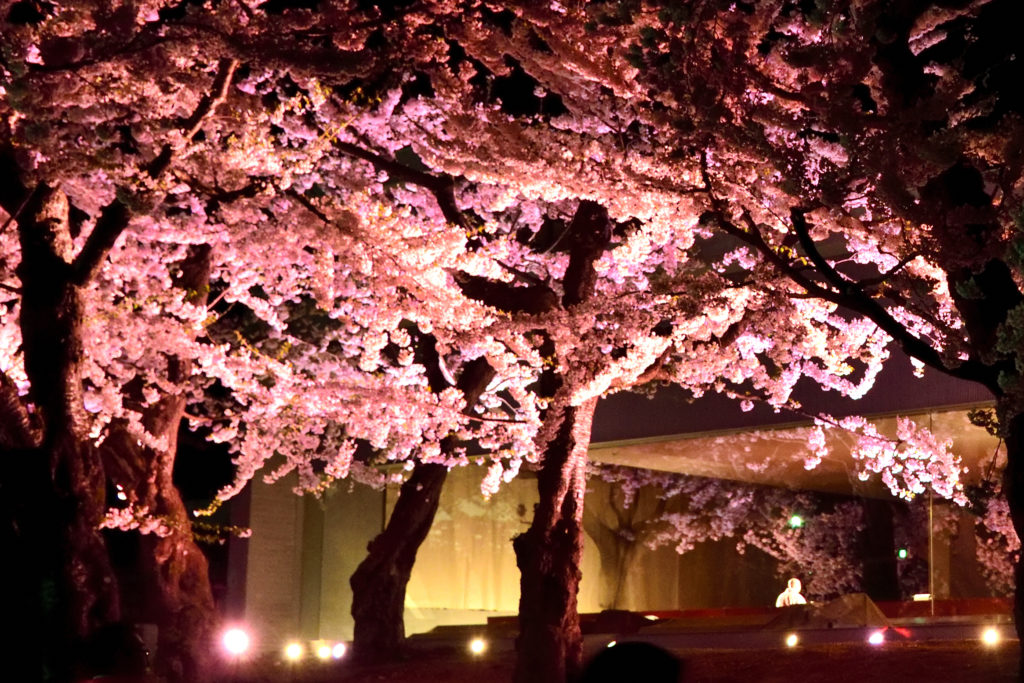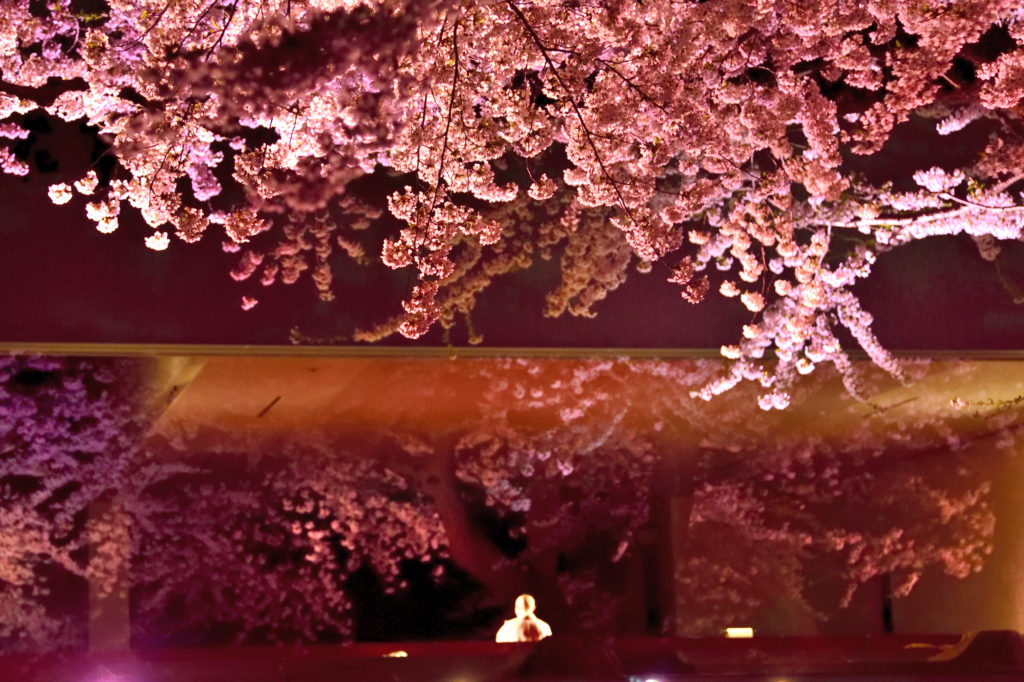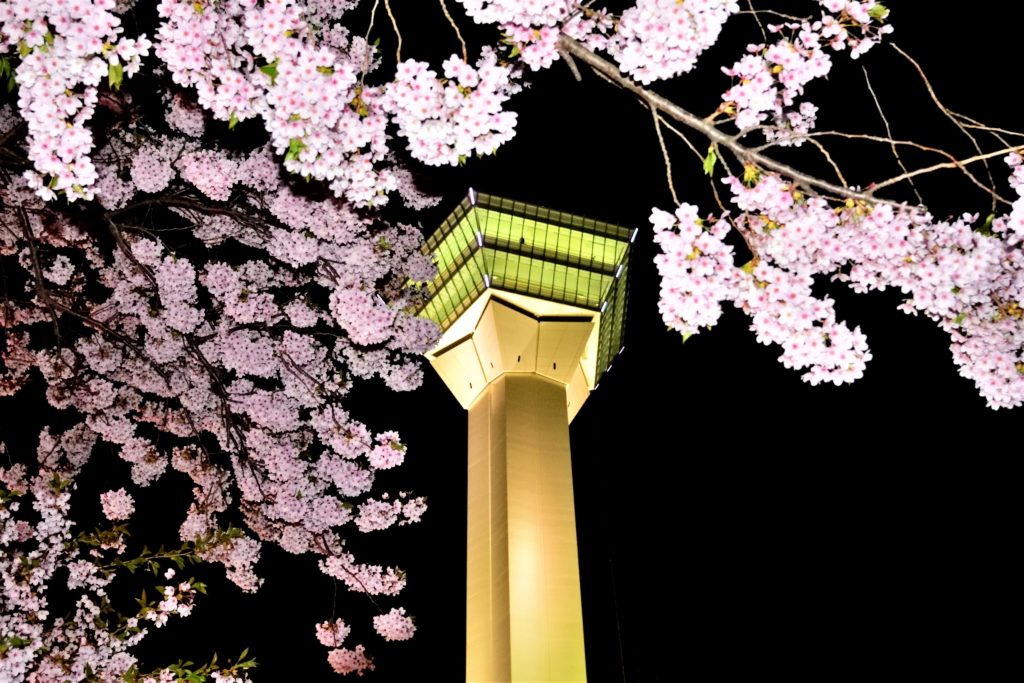 Goryokaku park officail site: http://www.goryokaku-tower.co.jp/en/